What do 9 motorcycles – a Yamaha XJ6, a MaxSym 400i, a CB400 Super4, 3 CB400X, a BMW R1200RS, a NC750X and a Pulsar 200NS make? An AWESOME Sunday Morning Ride!
This week, we rode to Tg Sedili – the east coast of Kota Tinggi. Most of us have never been there before, and it looked like a great destination for a short Sunday Morning Ride.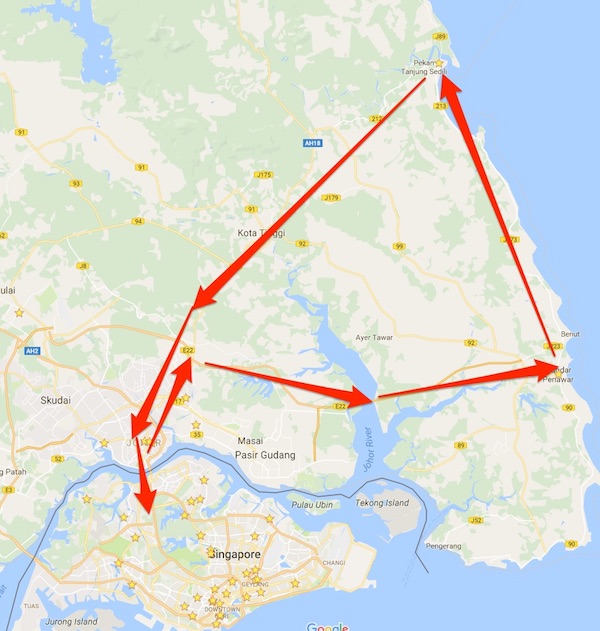 We had a light breakfast at B-Point, got to know one another (many of us were meeting for the very first time), and started our ride at approximately 0750h.
Riding in the morning has its perks. The day has just Continue reading "Sunday Morning Ride to Tanjung Sedili"