I purchased my 2014 BMW R1200GS Wethead pre-owned, and I've always accepted the clunkiness of the gearbox. In fact, some owners have described the gearbox of the R1200GS as "very industrial". Also, from Day-1, I experienced difficulty finding neutral on the bike. When the bike is at complete rest, it would typically take cycling between gears 1 and 2 several times before settling on neutral. Very often, I would have to blip the throttle a little while applying a slight pressure on the gear lever, just to get it to slip into Neutral.
Not cool.
In my recent road trip, I experienced occasional difficulty in changing gears – especially at low'ish speeds. When clutched in, the gear lever would sometimes refuse to shift – seemingly "stuck". The feeling's exactly like trying to shift down in gear 1, or trying to shift up in gear 6. It's only with a slight blip of the throttle would the gear lever then move into the intended gear.
Not cool at all.
And then this – at 55,000km on the odometer, my clutch started exhibiting signs of slippage. I'm very conscious of using only JASO MA / MA2 spec'ed engine oil – so it couldn't be the oil causing the clutch to slip. 
So, I did a little research, and found this in the Haynes repair manual: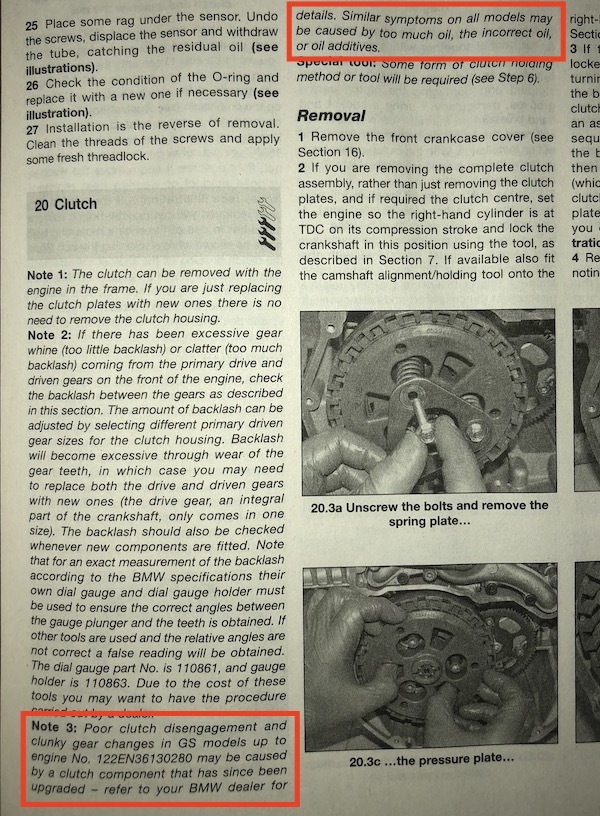 Note 3: Poor clutch disengagement and clunky gear changes in GS models up to engine No. 122EN36130280 may be caused by a clutch component that has since been upgraded – refer to your BMW dealer for details. Similar symptoms in all models may be caused by too much oil, incorrect oil, or oil additives.
Poor clutch disengagement and clunky gear changes? Yup! That exactly describes the condition of my R1200GS. In fact, with the engine turned off and bike on the main stand, put in 1st gear, clutch lever pulled fully in – there is still a tremendous amount of resistance at the rear wheel; Almost as if the clutch wouldn't completely disengage the gearbox from the wheel:
And since my clutch was also slipping, I took it in to the dealer for an opinion. Almost immediate after testing my bike, the service advisor recommended a clutch package replacement.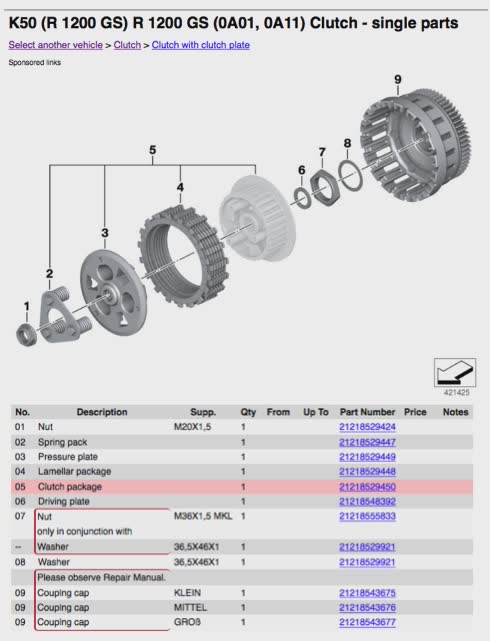 And when I asked him about the "upgraded component" in the older water-cooled GS that resulted in better clutch disengagement and gear changes, he immediately mentioned that there was an "upgraded" clutch push-rod that might solve the issue. This appeared to be a batch issue, where the old part was manufactured a tad shorter than originally spec'ed, causing the clutch to not completely disengage.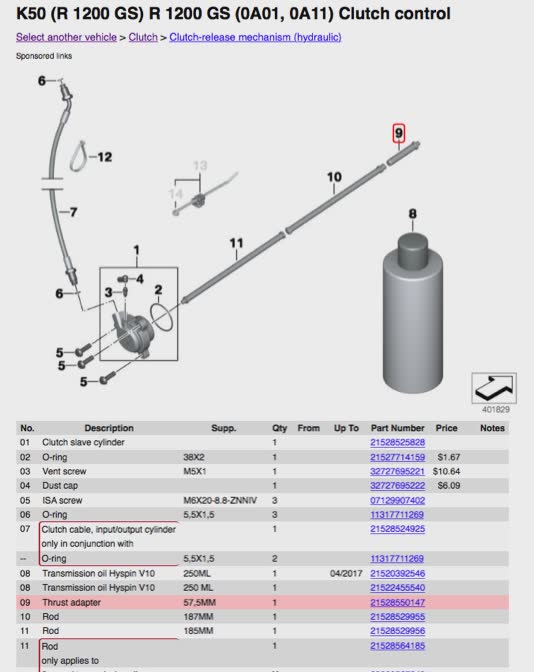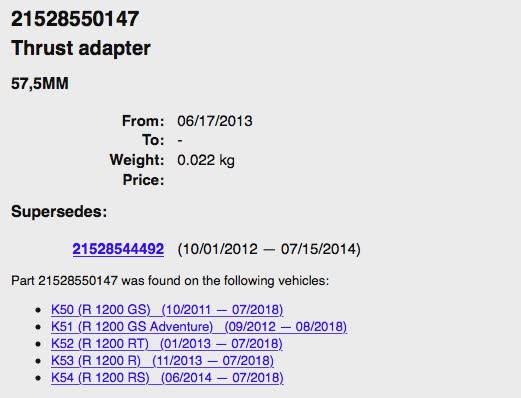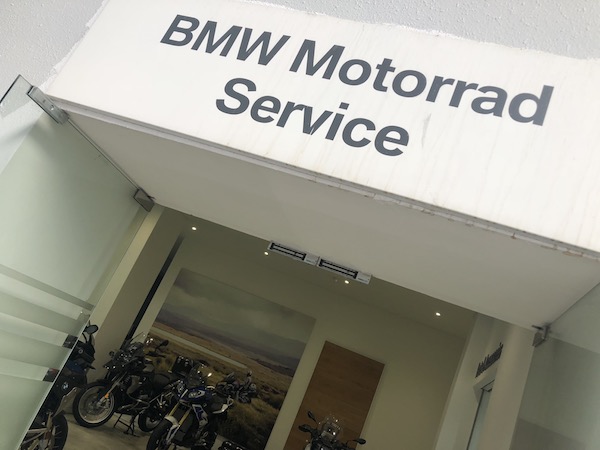 And the result after 3 days? BEAUTIFUL gear changes on the R1200GS LC!! Finding neutral at a complete stop is now a breeze – just like how a proper gearbox should be! Gear shifts are now significantly smoother and easier. And I can't be happier with the bike now! The clutch slip issue is also gone – making the R1200GS a pleasure to ride again!