At 8.5 years old and some 75,000km, the fuel pump on my G650GS Sertao failed. The engine died from fuel starvation and left me stranded some 500m from home. As I was a short distance away, I decided to push the bike home.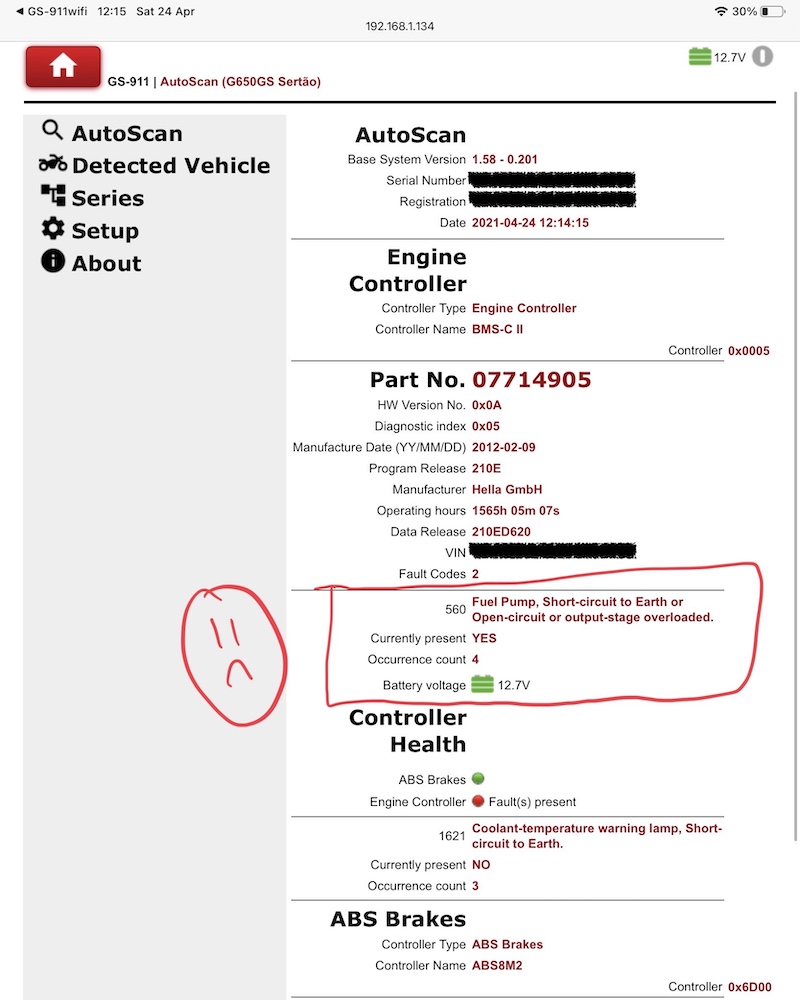 While at home, I whipped out my trusty GS-911 diagnostic tool an read the ECU for fault codes. And as suspected, the Sertao suffered from the infamous fuel pump failure. It is one of these times where I thought a carburated bike may actually not be that bad an idea after all!
A quick check with my local BMW dealer also confirmed my fears – BMW charges an arm and a leg for a fuel pump replacement. I was quoted S$611 +GST for the entire assembly. And that hasn't included the cost of labour. Gosh!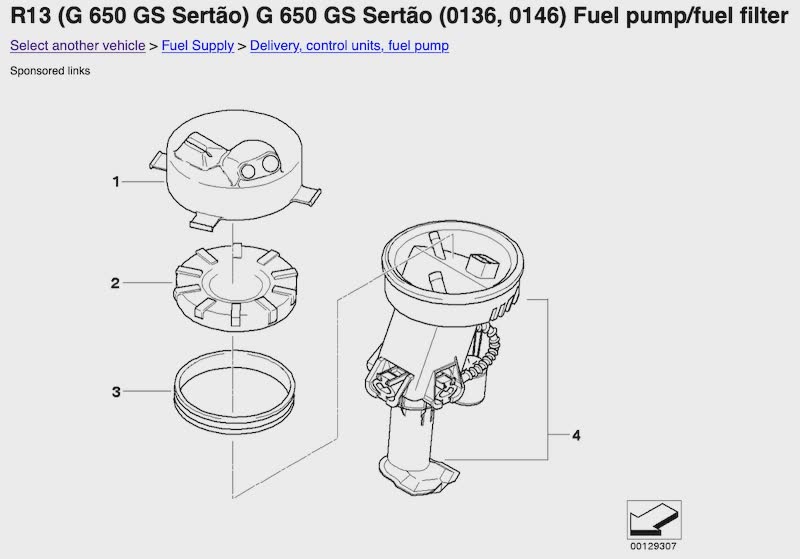 BMW does not sell the fuel pump motor. It comes in a complete assembly (item #4).
Being the cheapo as I was, I wasn't willing to pay the BMW tax on the fuel pump. Also, I recall seeing pump motors for the 650GS being sold on eBay, AliExpress and many other websites – for cheap too!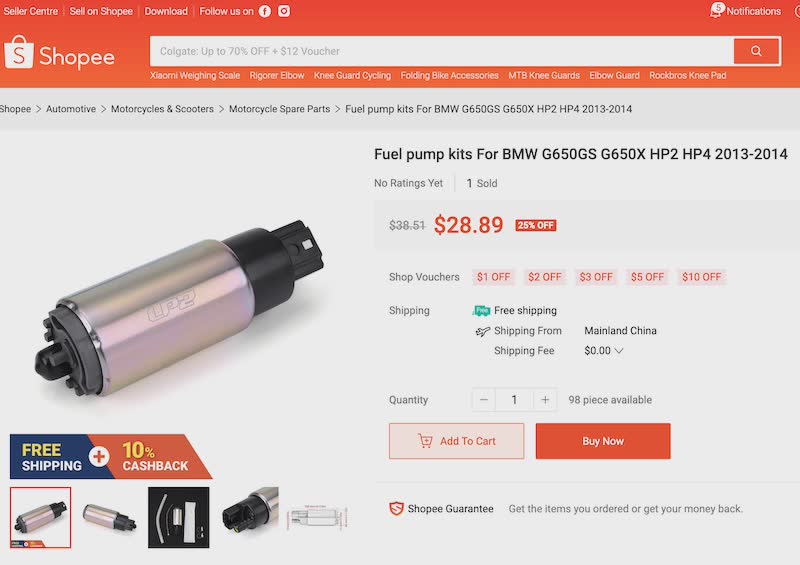 And so with a little bit of research, I found a Shopee seller who carried the pump motor for the Sertao – all for less than $30 bucks! That's like less than 5% of the cost of an original BMW pump!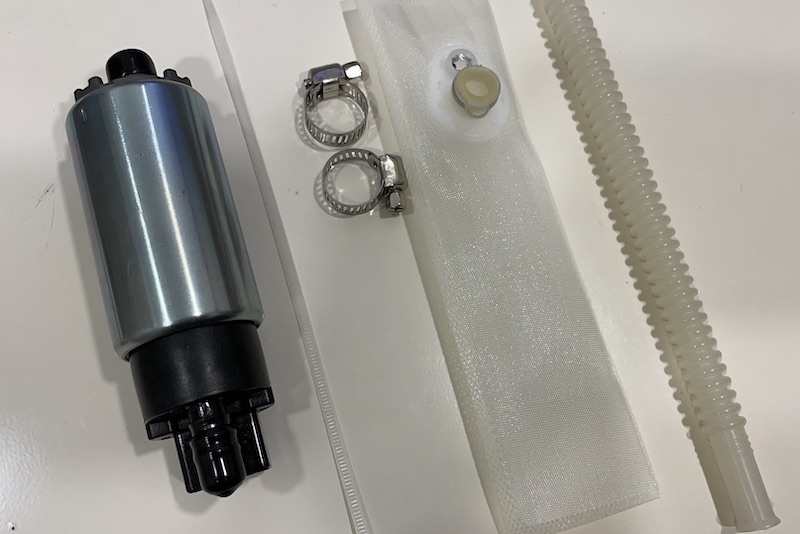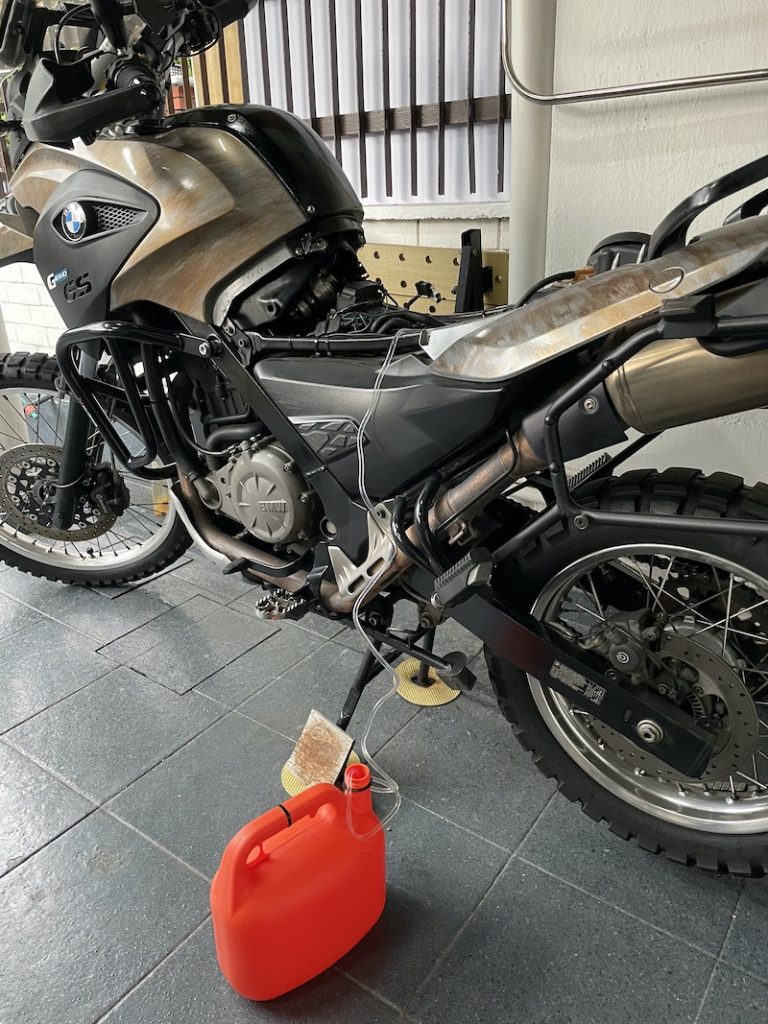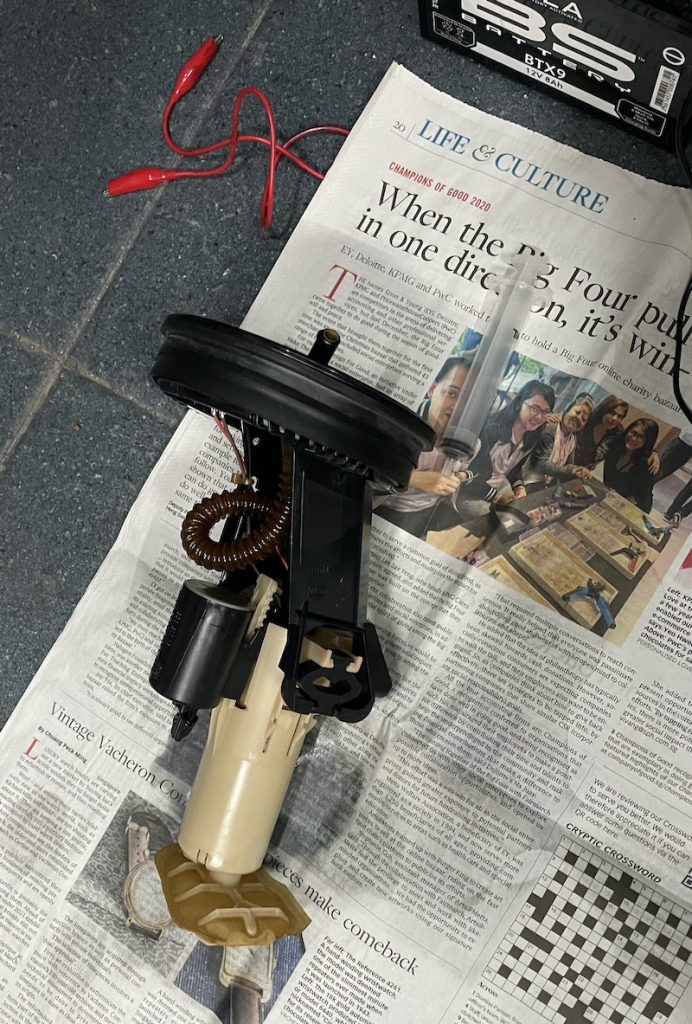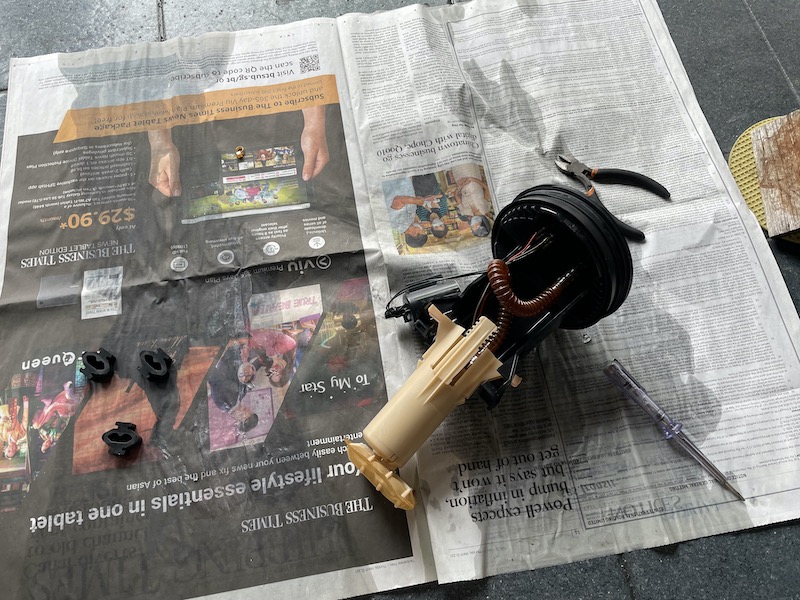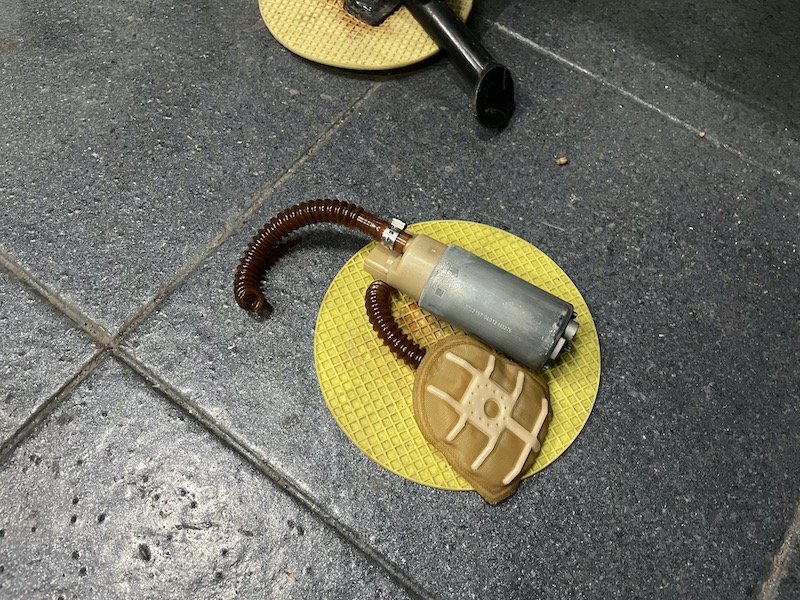 And after installing the new pump motor and putting it all back together, I started the bike and it roared to life again in a familiar purr! Success!
Total spent – $30 (including 2 pcs of stainless steel hose clamps.)
What the dealership would have cost – $700 including labour.
I'm a happy camper!