I was resisting installing a set of crash bars on my Sertao. Reason being, the R1200GS used to be my primary bike, and the Sertao – my "dirt bike". And I wanted to keep the weight low on the Sertao.
Now that I no longer own the R1200GS, the BMW G650GS Sertao is now my "primary bike". For dirt fun? I have my DR(e)Z! (More on that another time…)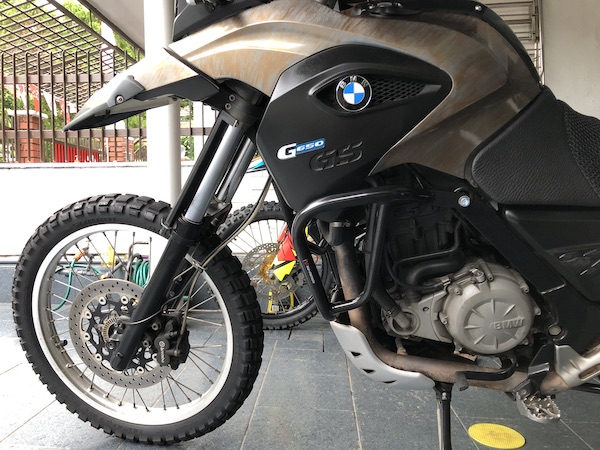 I loved the looks of the SW-Motech crash bars! I've looked at AltRider's, looked at Touratech's, considered the cheap Chinese-made "Touratech lookalikes" sold on AliExpress, and even bought the Givi ones some time back (sold them away later). I think there's something real beautiful about the SW-Motech's design.
Continue reading

"SW-Motech Crash Bars on the BMW G650GS Sertao"