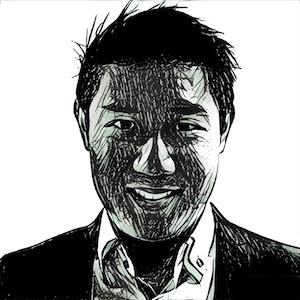 I'm a mid-lifer who started late and have only recently (2016) joined the motorcycling club. And because of the tiered motorcycle licensing system in Singapore, I'm currently limited to a motorcycle below 200cc. So after I received my (Class 2B) motorcycle license in Jan 2016, I got myself a pre-owned Bajaj Pulsar 200NS – that's about as many cc's as I could get for now. Although I would have preferred a slightly higher capacity for a more comfortable ride, that didn't stop me from taking it on a multi-country tour in 2016. You can read about my travels here.
I may not have an adventure bike. But I'm having an adventure on my bike.
-sgBikerBoy.
As Singapore is a really, really small place (only 50km wide and 27km deep), I sometimes ride into the Southern parts of Johor, Malaysia on Sunday mornings just to enjoy the purr of the engine and the wind on my face.