When was the last time you opened up the front sprocket cover when chain cleaning? I don't know about you, but I've been rather lazy to do just that. For the last 10,000km since the chain and sprocket set was replaced, I don't recall myself opening up the front sprocket. After all, why does one need to? Especially if you've been diligent about cleaning and lubing the chain, right?
I WAS SO WRONG!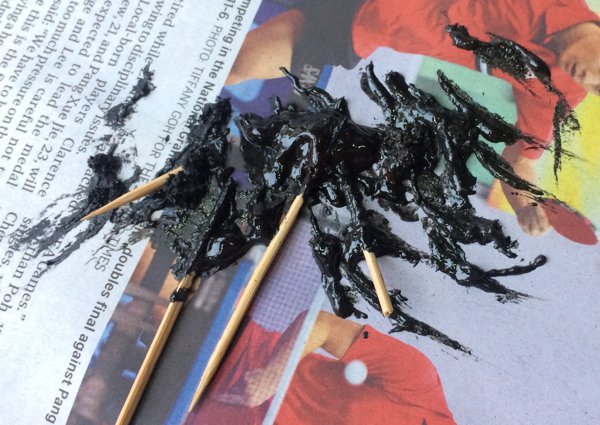 I returned from a trip to KL (yes, on my Pulsar 200NS) and it was time for some bike maintenance. Yes, and my Pulsar 200NS has accumulated a MASSIVE amount of gooey, pasty gunk at the front sprocket area. I was surprised at the consistency of this paste. In fact, it feels almost exactly like a 2-part epoxy mix just as it's about to harden. Yes! I'm NOT exaggerating! Super sticky gooey paste! And I was just about pondering over my recently dropping fuel economy.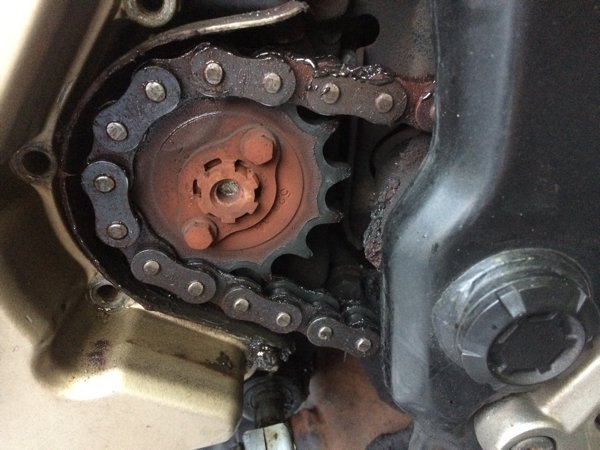 In fact, I had a little trouble removing the sprocket cover as the gooey paste was so sticky that it glued the sprocket cover to the sprocket housing. With the cover removed and when I looked at the inside of the cover, I literally spotted a blob of this paste at the bottom of the cover! Yucks!! What a gooey mess!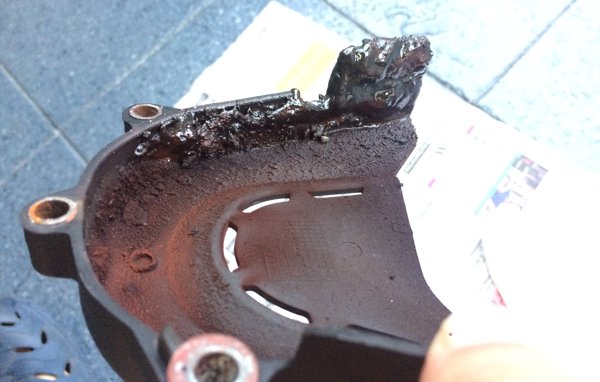 So I spent the next half hour or so removing that messy, sticky, gooey, pasty gunk, and got my hands pretty messed up too. Also took the opportunity to rub down the chain with loads of WD40 (cheap cleaner) and some Motul Chain Cleaner (the more expensive stuff).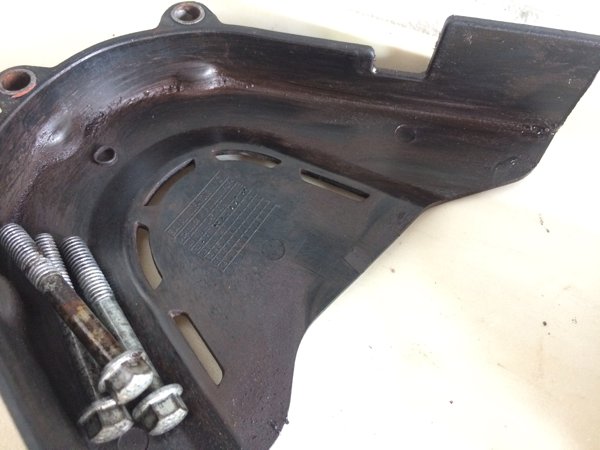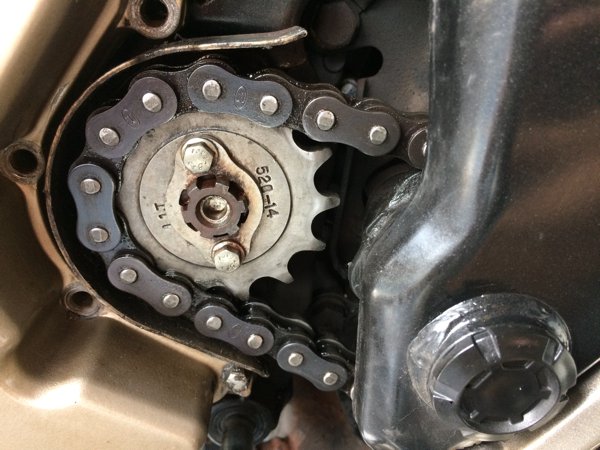 And since it was also about time to replace my engine oil…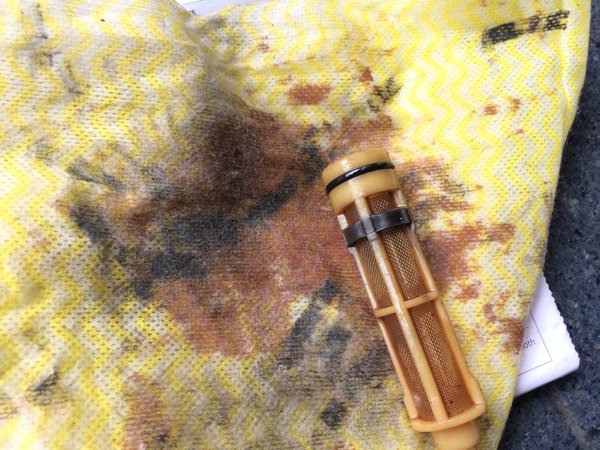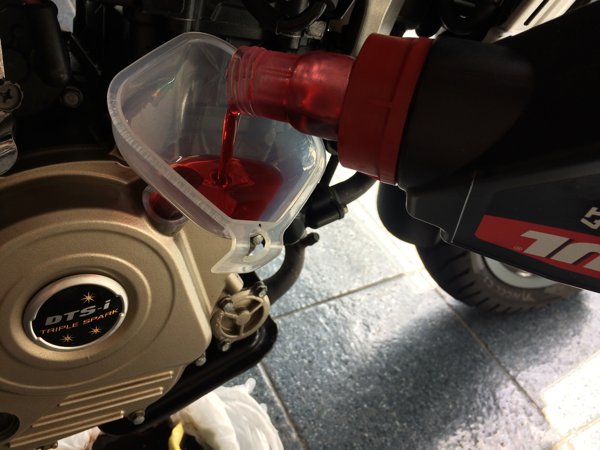 Replacing the oil filter was a little messy and resulted in some oil dripping onto the floor. Luckily I had some shop rags nearby and soaked it all up. Sorry, was busy catching the oil, so no pics of the filter.
You see, this is one reason why I like maintaining my Pulsar. I suspect most workshops will not bother to deep clean the accumulated gunk. It's a messy and time-consuming job. But it's exactly stuff like this that robs the motorcycle off its power. Of course, bike tinkering also happens to be a hobby of mine.