Siu Hon suggested heading to Melaka for dinner, and since any reason to ride is a good reason! So off to Melaka we headed, and we made that 530km round trip – just for dinner!
We arranged to meet 6:30pm at Petronas, Gelang Patah. But the weather didn't seem to agree with us. The skies opened before we left Singapore, and poured onto us all before we could even rendezvous at Gelang Patah for the ride up. This however, gave us the perfect opportunity to test some of our recently acquired wet weather gear in prep for our major trip to Northern Thailand in December.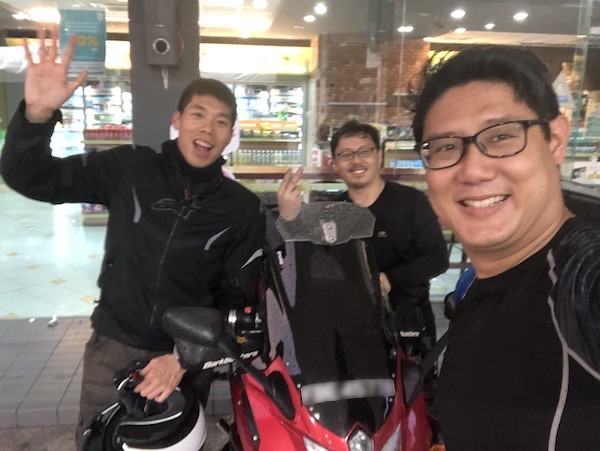 As you can see, Siu Hon's wet weather gear didn't hold up too well. His waterproof boots turned into a mini aquarium – collecting water that cascaded from his poorly sealed waist area all the way into the boots itself! Eeek!
Continue reading "To Melaka, 530km round trip – for Dinner!"