It was the last day of the trip and I was almost home. In fact, a mere 300km from home. Southbound along the Malaysian North-South Highway, I just passed KL and was somewhere near Nilai, at about 10am in the morning, the GS went into a violent tankslapping mode. I fought it for a couple of seconds, but failed to regain control. I was eventually ejected from the seat of my GS – at highway speeds.
Did I high-side or or did I low-side? I honestly don't know. I experienced retrograde amnesia. Till today, I have absolutely NO recollection of the accident as it happened nor the first 10-15mins after that – there's a disturbing void in my memory.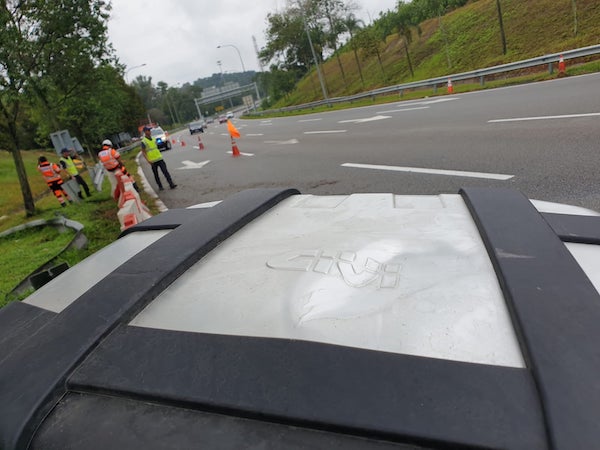 According to the the first few good samaritans who stopped to help, I never quite lost consciousness. But I experienced anterograde amnesia.
"Where am I?"
"How far am I from JB?"
"What's your name?"
I must have repeatedly asked the same questions to the same people at least 10-20 times.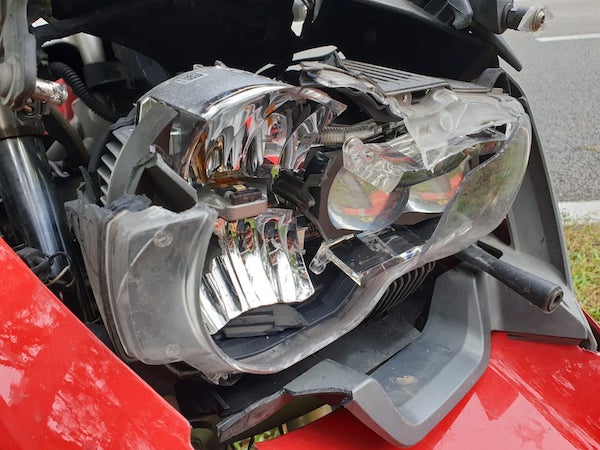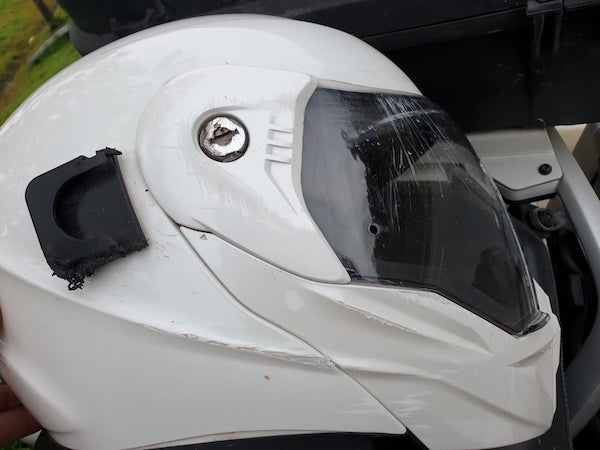 My very first memory of the incident was me sitting by the side of the road with 2 pairs of eyes looking down on me. Yes, I recalled asking the same 3 questions to the 2 strangers (for the final time). It took me a couple of seconds to realise that I had crashed. The GS was about 5 meters away. Somebody must have helped picked it up and side-stand it.
I stood up, unaided, and evaluated my injuries. "Thank God! Not too bad…" I remember thinking to myself. Apart from some slight feelings of tenderness around my right elbow, shoulder and ribs, I was generally doing okay. The right elbow area around my Klim Induction jacket was torn, but the D30 armour must have helped absorb most of the impact.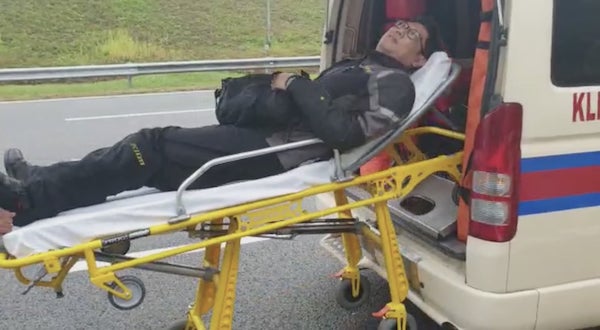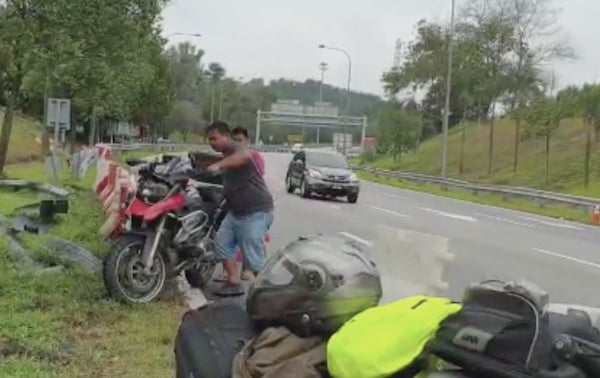 It wasn't until just before the ambulance arrived, that the pain on my right shoulder started amplifying.
Oh gosh! I must have broken something!
As I was transported to Seremban Hospital on the ambulance, the pain continued to grow. A couple of x-rays in the hospital confirmed my suspicion – I had a broken right collarbone. The pain on the fractured right clavicle was intensifying. I asked the attending ER doctor if I was stable enough to fly. He said I should be, and I immediately asked to be discharged.
After a 50min Grab ride from Seremban Hospital to KLIA, I was booked on the first MH flight back to Singapore. I asked for wheelchair assistance, and was wheel through immigration and to the door of the airplane.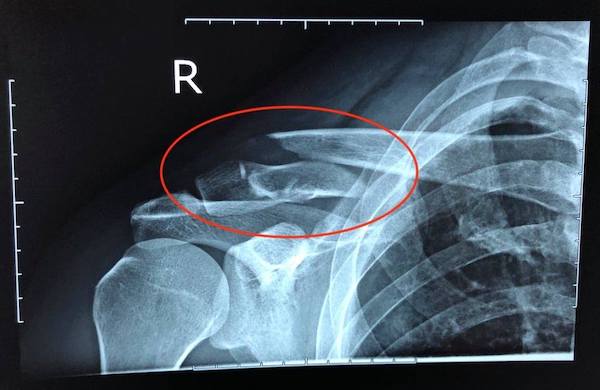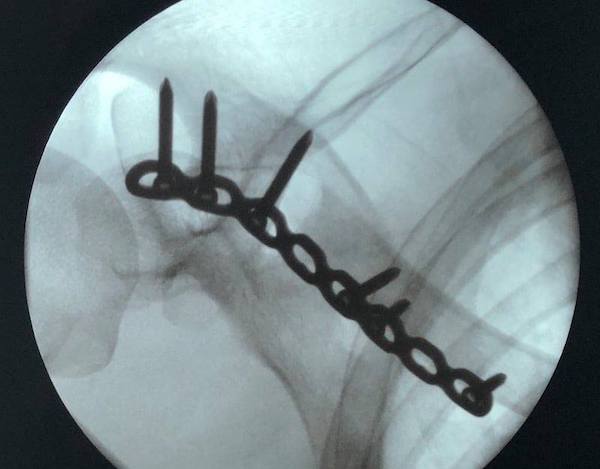 Upon arriving Singapore, I was wheeled to the waiting ambulance and straight to the hospital, where the right clavicle shaft fracture was confirmed along with multiple rib fractures (2 ribs). The rib fractures were sufficiently minor to allow conservative treatment – just plenty of rest. The clavicle? Well, after 2 days of hospitalisation, I now have 6 screws inside me and a metal-reinforced collarbone.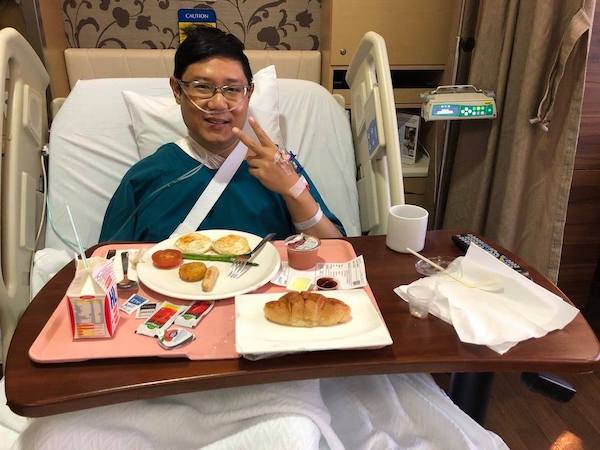 Guess I'll not be doing any rides for a little while now…