Almost 2,000 kilometers over a 4-day trip around Peninsular Malaysia, and what a tour it was! And the attractions that I got to visit could really been summed up in two words – NOT MUCH. Well, if you live in this part of the world, you'll know that the year end is the north-east monsoon season, and that means rain, rain and more rain. Not a single day went by without the skies opening up and dumping it's liquid load on me. Well, at least I got to test my Pirelli Angel CT tires throughly in wet weather – and it was good.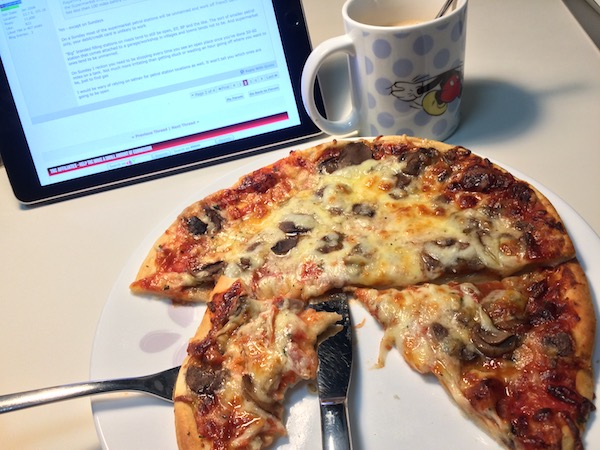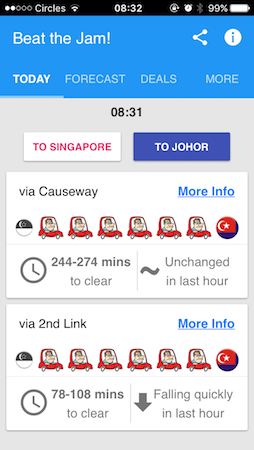 Reached KL in the afternoon and checked in to the hotel. I was here to attend my university classmate's wedding dinner, and found out that there was a Harley Davidson event going on here in Hard Rock Cafe Kuala Lumpur. Harley riders from Malaysia, Singapore and Thailand, clad in their signature leathers gathered here.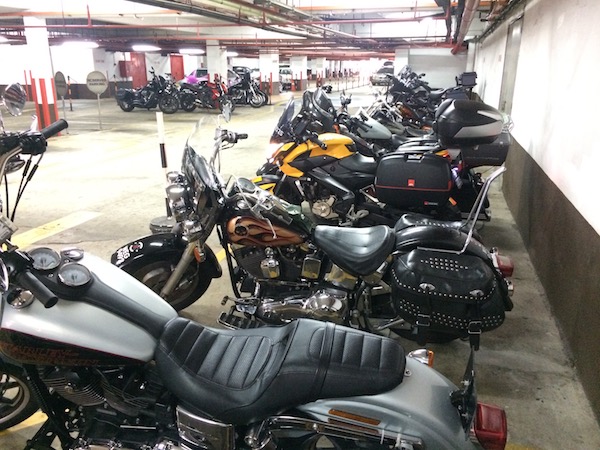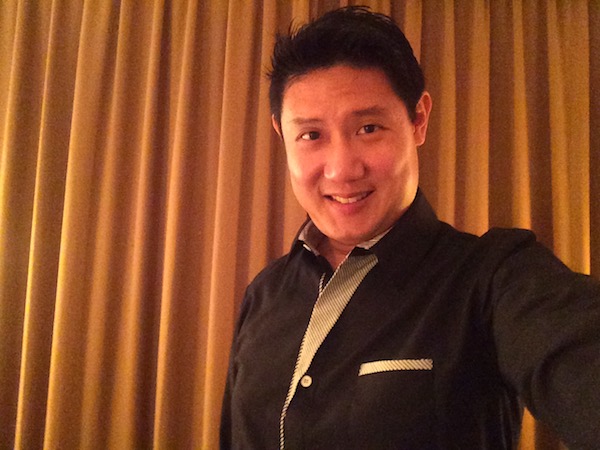 I left KL the next day and headed towards Gerik. I had initially planned to stay over in Gerik for a night before heading towards Kota Bharu the following morning. But since I got here early, and being a Sunday, most places were closed, I figured that I'll do the Gerik highway and shoot for Kota Bharu.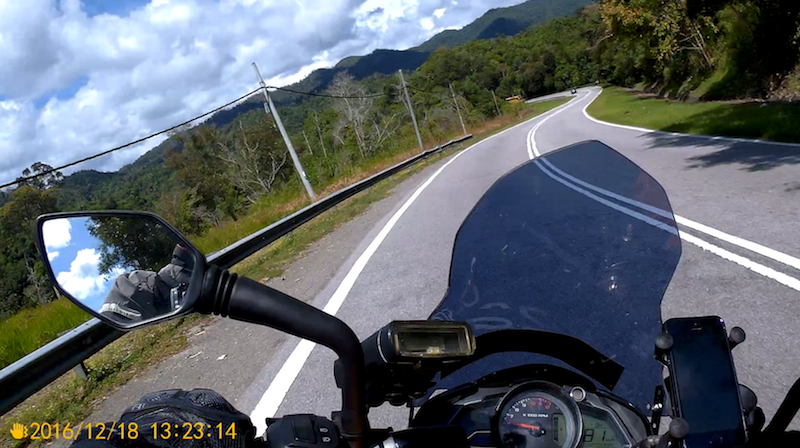 Quite frankly, the Gerik Highway (Road 4) was a little underwhelming. I've heard so much about it and have different people at multiple occasions recommending that I ride that route. Perhaps it was the heightened expectations; or perhaps it was due to my not-too-long-ago experience of riding in northern Thailand and Laos; or maybe it was due to the wet weather, the roads were "nice", but definitely nowhere near "stunningly beautiful".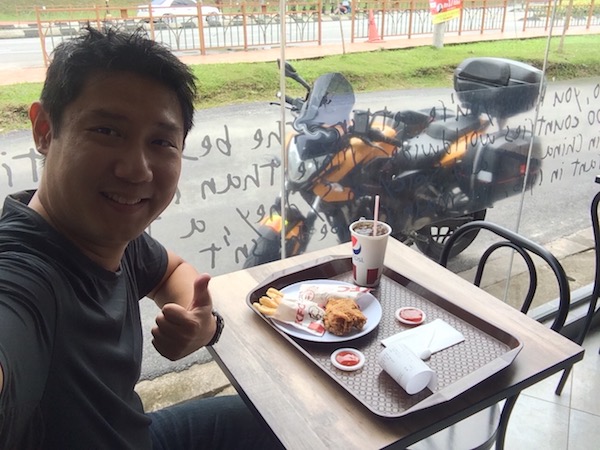 I got slowed down in Kuala Terengganu with rain lasting sporadically over more than 20 hours straight! And yes, that meant being stuck in my hotel room with time to catch up on my reading. No riding around town, no riding to nearby attractions, and definitely no riding to the beach. What a bummer to an otherwise perfect riding holiday.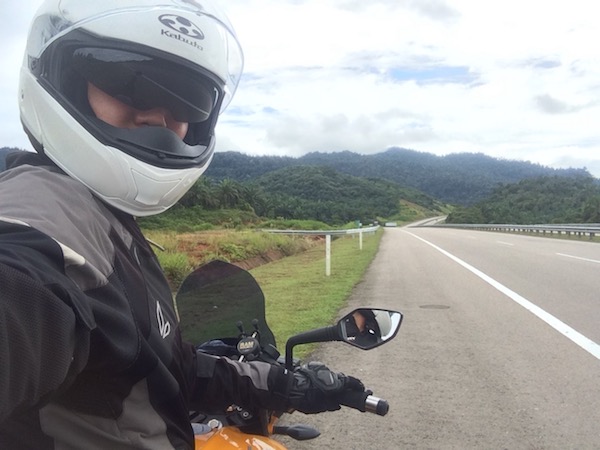 But at least I managed to complete the loop around Peninsular Malaysia, and boy, some of the roads were pure fun! Actually, I found the eastern coastal road (Road 3) between Kuala Terengganu, through Kluang and to Mersing comparatively nicer to the Gerik Highway. Well maintained tarmac, very light traffic, and beautifully manicured palm plantations flanking both sides of the road. It was a nice mix of long, straight stretches and reasonably fun turns; no hairpins though, but fun enough.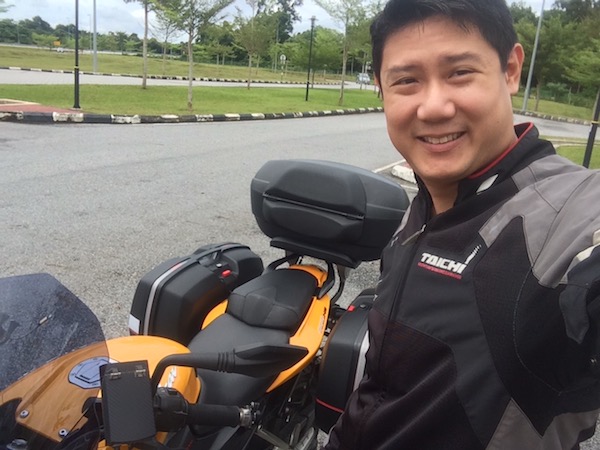 Overall, this ride was about the ride, and not about visiting places.
On the way back towards Singapore, I met two brothers riding their 2B motorycles – also heading towards Singapore. Jay and Anton were on a 3-day riding trip and were exploring the eastern coastal roads for the first time too. We stopped and said "Hi" at a red light in one of the smaller towns, and extemporaneously decided to head to a nearby shop for a quick break and some light snacks. After 2 roti pratas and a cup of teh each, we decided to ride together since we were all headed on the same route – back to Singapore.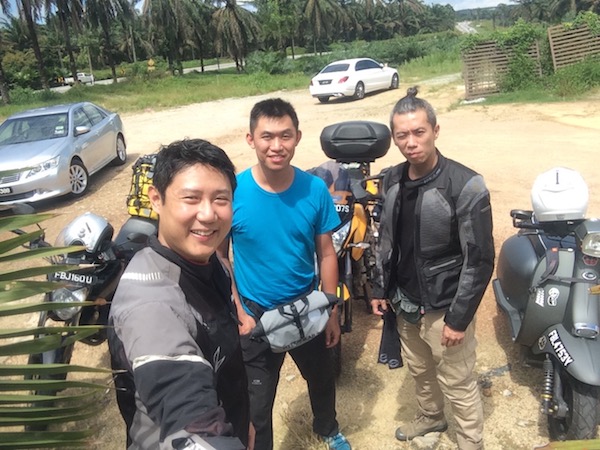 Enroute, we decided to stop by the famous Kiang Kee Bah Kut Teh restaurant along Road 3 for lunch. The popular bah kut teh eatery was quite crowded.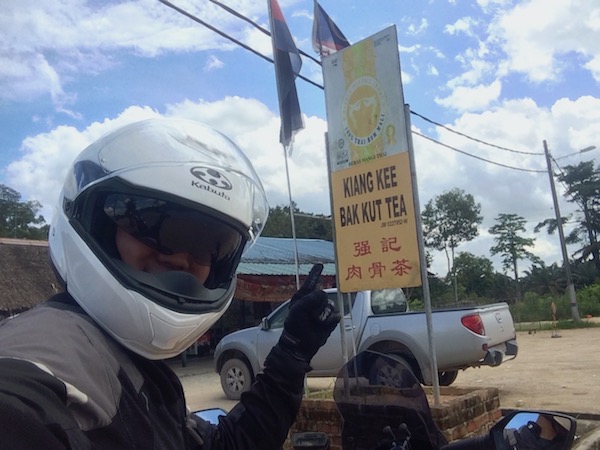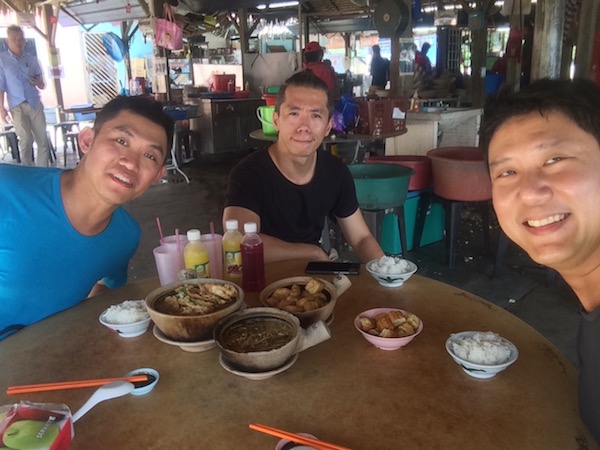 Overall, it was nice roads, nice ride, but the wet weather just dampened the enjoyment factor by a notch. But then again, this just means that I've got to do this again sometime in the future! =)