No Sunday ride today as I was feeling a little under the weather. Perhaps due to not sleeping well lately. So, I took the opportunity to do some bike maintenance instead.
After the usual washing and drying, I noticed some black parts of the bike were beginning to look faded. So I whipped out my bottle of Autoglym Bumper and Trim gel and started to apply it on the various matte black areas of the bike – especially the top box and panniers.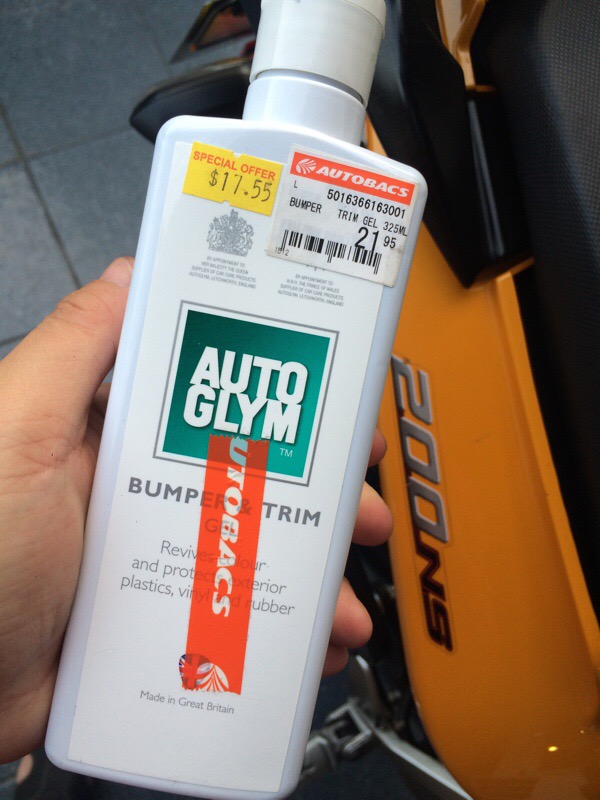 And then I noticed the rims looking a little dull too. I know better not to have any slippery  product on the brakes and wheels. But being a gel, the application was direct and precise – applied with an old sock. So no messy over-sprays.
Wow! I'm super impressed. It does indeed looked like a completely new set of rims!! Well, the product made my top box, panniers and mud guards looked good too. But those weren't as faded as my rims, and thus the biggest magic was on the rims itself!
So, the next time you intend to sell your bike, you know what to get to make it look brand new! A little bit of effort will make you bike look amazing – enabling a faster sale or even a higher price!
Now I just wonder how long this will last…