It was the long weekend and we took the opportunity to ride!
In prep of our big ride coming up next month end, we wanted to use this 3-day ride to test our bikes and our resilience to long saddle hours. And so we planned for a 3-day ride round Peninsular Malaysia!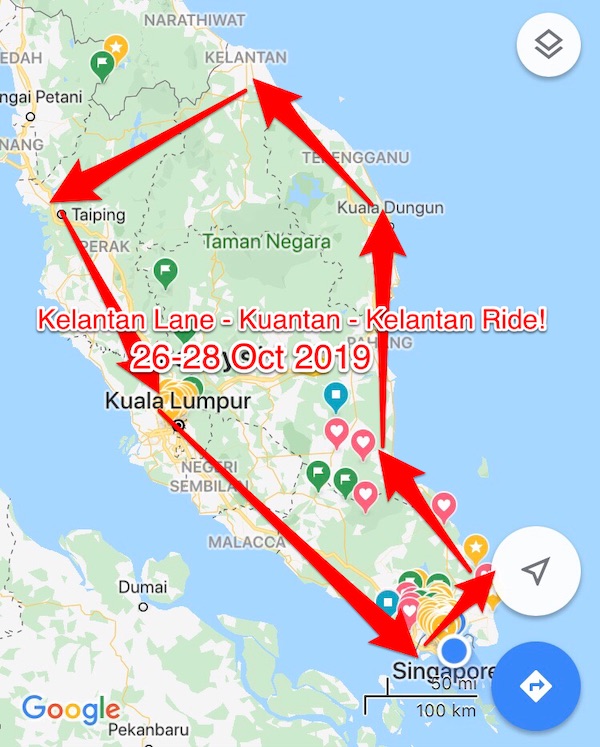 The original plan was to ride from Kelantan Lane in Singapore to Kelantan in Malaysia. To make the ride a little bit more interesting, we've decided to take the East Coastal roads of Peninsular Malaysia.
Continue reading

"Deepavali long weekend trip around Peninsular Malaysia"