I finally bit the bullet and got myself a set of lockable hard side boxes. I have been thinking about this for awhile now. After Sunday's attempted theft (on my top box), I figured that my soft panniers won't cut it (security wise) if I were to travel up north.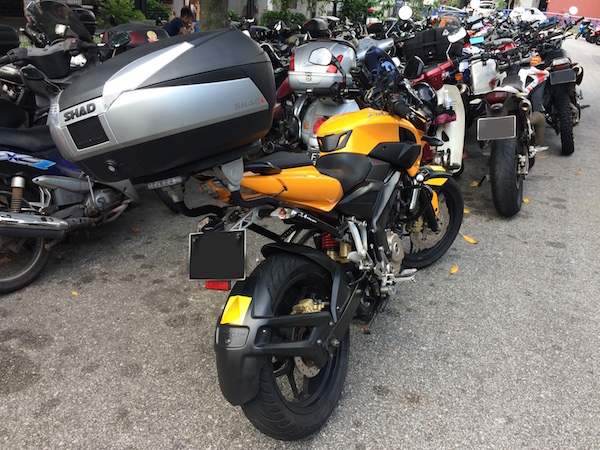 I have a 48L Shad top case and I just love the amount of storage space it provides. But for a multi-day trip, the top case alone isn't enough. Also, the 48L Shad looks a little big'ish on my smallish bike – the Pulsar 200NS. I figured a set of panniers would compliment it well – both in terms of additional storage, and in terms of aesthetics.
I'd prefer something that will still give me the ability to lane-split. So I was looking for something not too big. And after some research, I narrowed to the Givi E22N ($250 from Universal Motors) or the Kappa K22 ($190 from LAB). Honestly, I cannot tell the difference between the two. They look identical. Both are 22L capacity each side. Some claim it's produced from the same factory. Anyway, I went with the Givi for 2 reasons. Firstly, it's GIVI vs Kappa – online research suggested that Kappa may actually be a "cheaper" or "lower quality" sister of Givi. But more importantly, I went with Universal Motors as being distributors of Bajaj, they are more familiar with the installation of this side case on my 200NS. I've heard some good, and some not-so-good things about LAB's workshop. Anyway, installation was an additional $30. But from what I observed on the amount of effort it requires, I'd gladly pay for some expert hands here.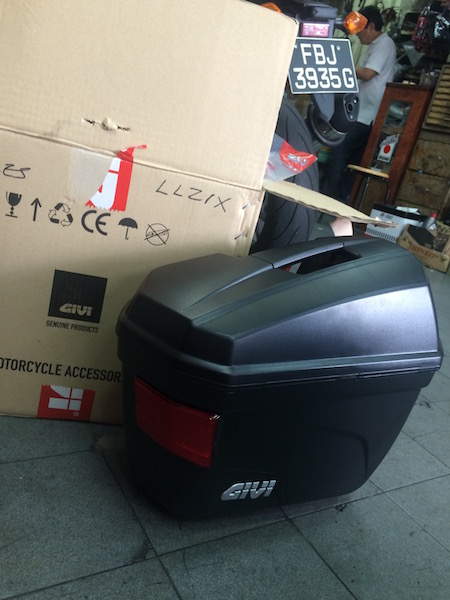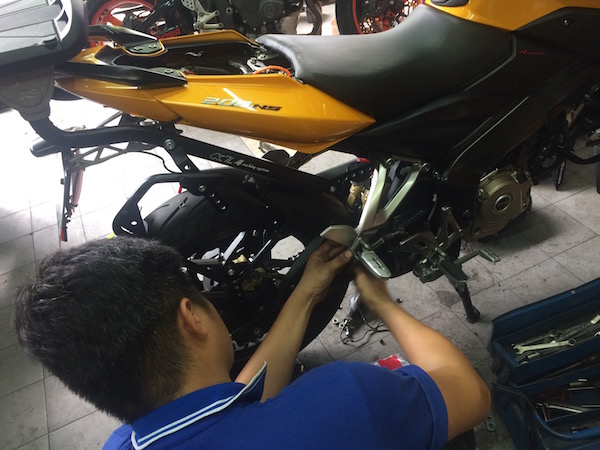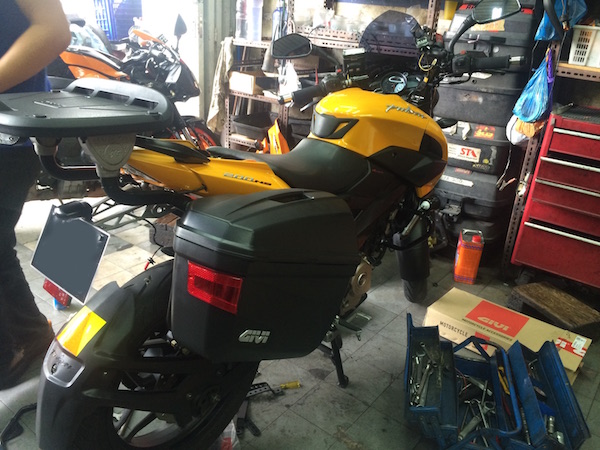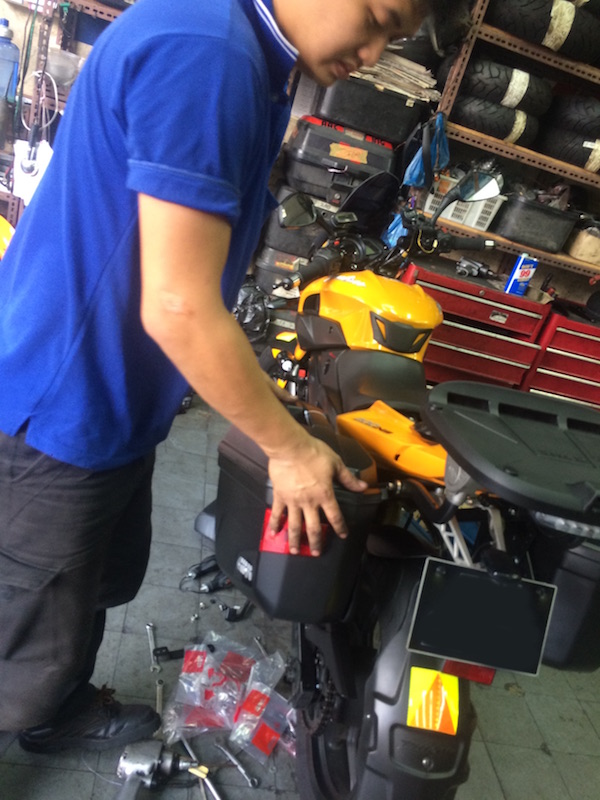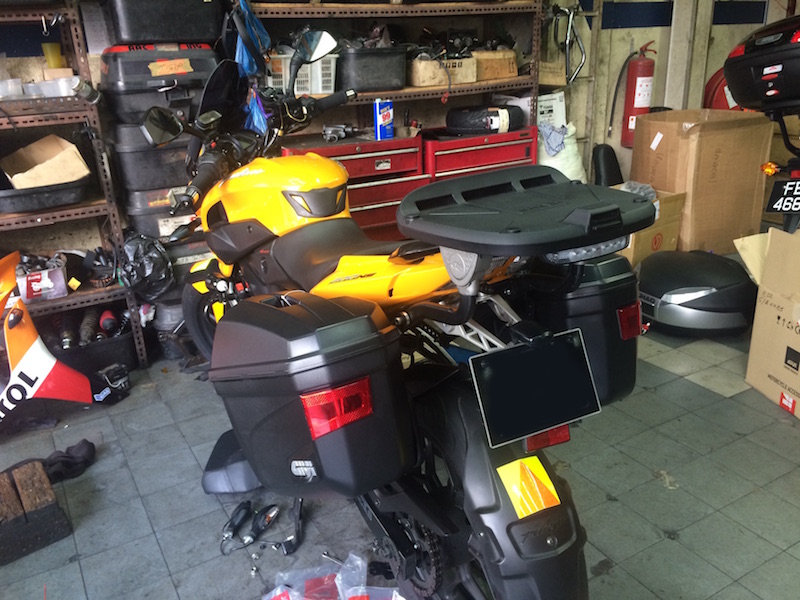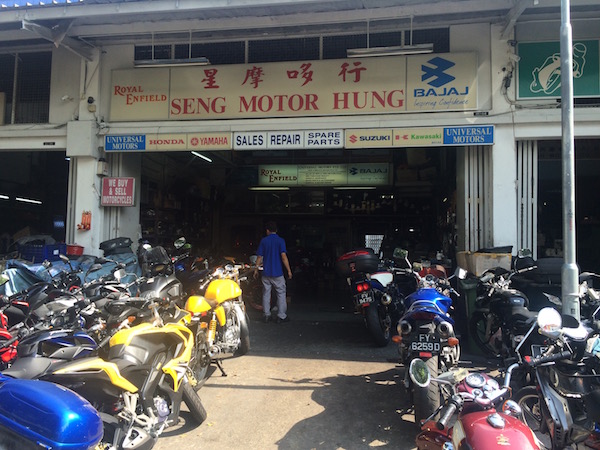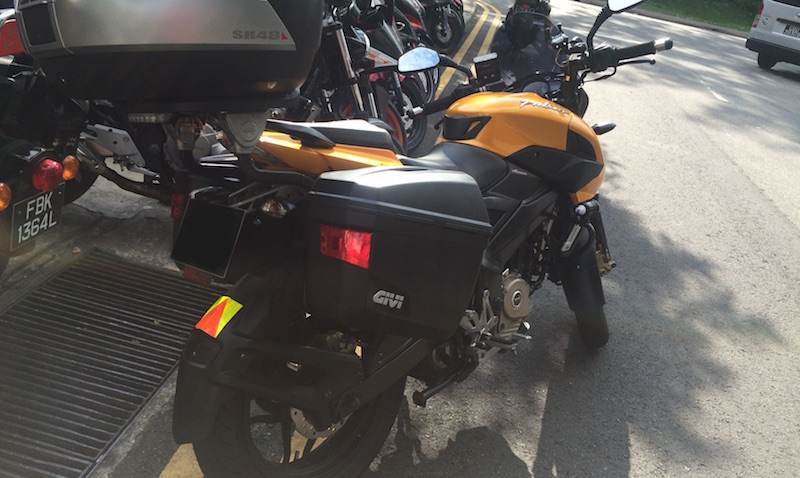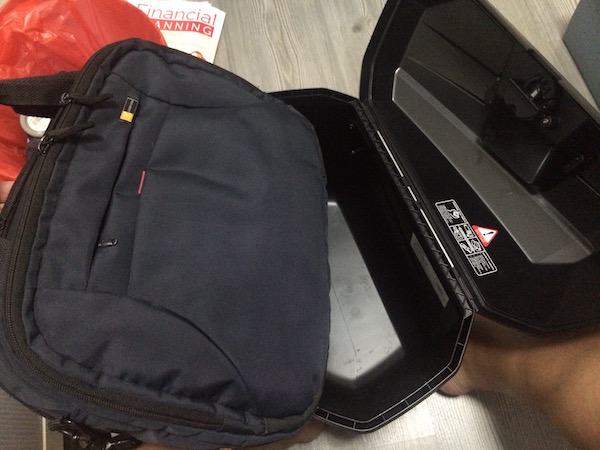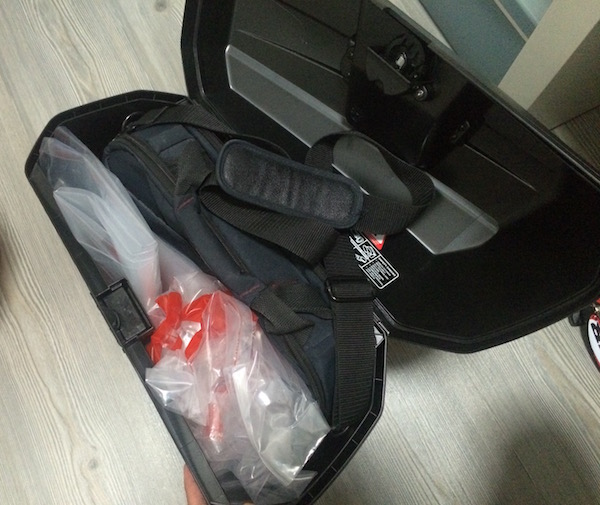 Because I wanted the side boxes to hug the bike as closely as possible, I had to relocate the rear signal lights a little rearwards and slightly inwards. Wasn't a big issue, and it was easily done.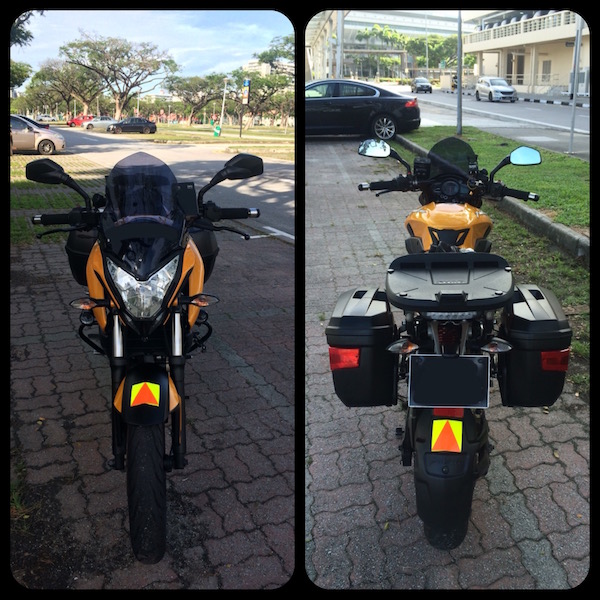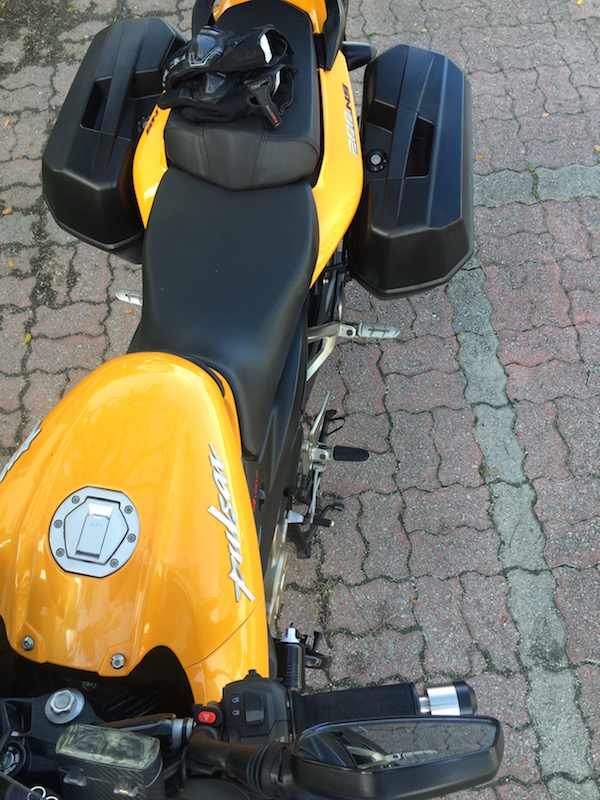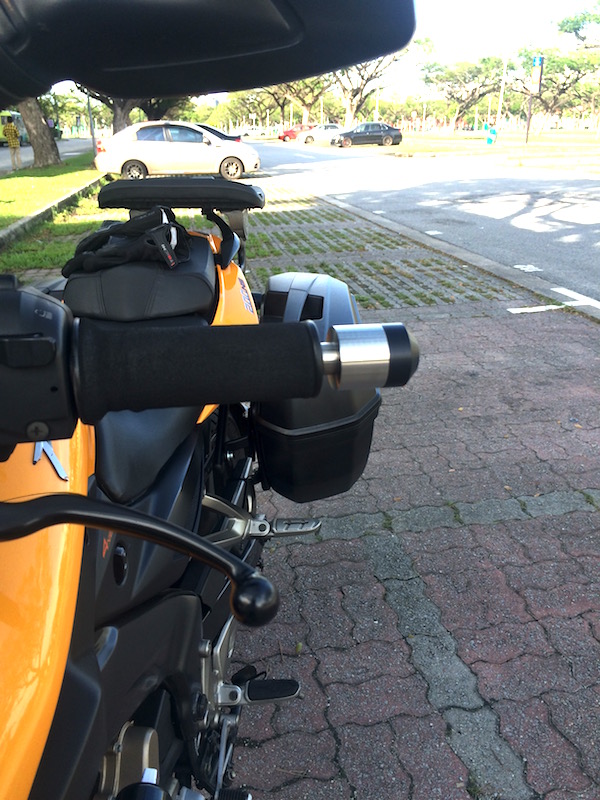 Overall, I'm pretty happy with the side boxes. Gives me an additional 22L of storage space on each side – that's 44L total. Add my 48L top box and I have about 92L of total storage space on my bike. That should be enough for my next multi-day trip… I only wonder when.
---
Edit: Found this video of an Indonesian 200NS with the same panniers mounted. This is how I *didn't* want to mount it. In my opinion, they are mounted too high (may affect bike's handling more) and too wide (decreases lane-splitting ability). That said, this manner may be more comfortable for the pillion (not my consideration), and slightly easier to access the lock (not a big issue for me).