My 200NS has run for 44,000kms and coming to 4 years. And that includes the arduous 2-month SE Asia Tour earlier this year. I don't think the fork oil on my bike has ever been changed. The Bajaj owner's manual calls for a fork oil change interval of 10,000km. But this is one of those things that is commonly neglected – and yes, I'm amongst the guilty ones.
You see, I bought the bike pre-owned and I have absolutely no history of its previous maintenance. So I took the bike to Universal Motors and tried to schedule for a fork oil change. But the mechanics there dissuaded me and casually mentioned that "it's not a necessary procedure unless it starts leaking oil". And since there was a pretty long queue with 5 other bikes before my turn, I decided to hold out the fork oil replacement for awhile at least.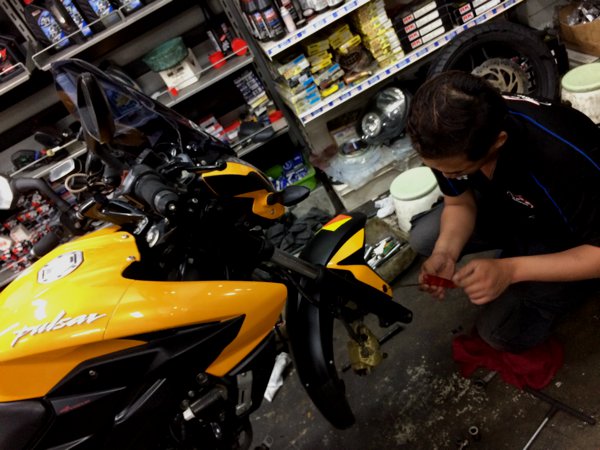 Just then, it almost seem as if my Pulsar had a soul, it didn't seem to like the neglect treatment. And in protest, the fork seal start leaking 6 days after my visit to UM. So, now I REALLY have to get it changed.
So I called up Universal Motors earlier today to check if there is a bike queue. Yeah – bummer. The wait is gonna be long. As I'm preparing for a trip to KL in about 2 weeks time, I would really like to get this leak sorted out as soon as possible. Since UM was busy, I headed to GP Motoring – a relatively reputable motorcycle repair shop that's somewhat within walking distance from my place.
As I enquired with them, Ah Qiang, the mechanic there, informed me that while he was confident of replacing the fork oil, the oil seals will have to be ordered and will take some time to arrive. Well, since I had some time today, I decided to make a trip to UM to get the oil seals myself ($8.50 each). And while I was there, I bought a set of fork dust covers too ($6.50 each).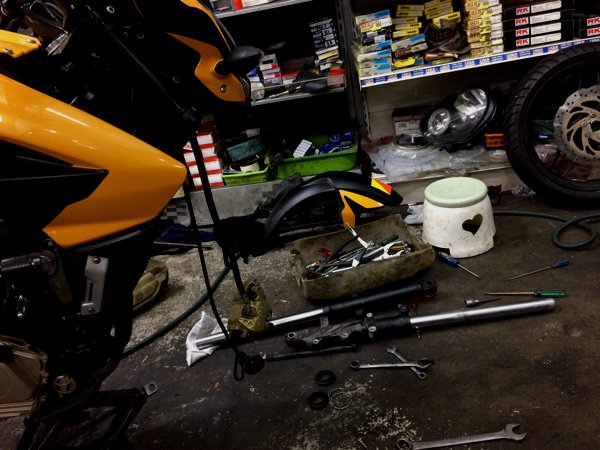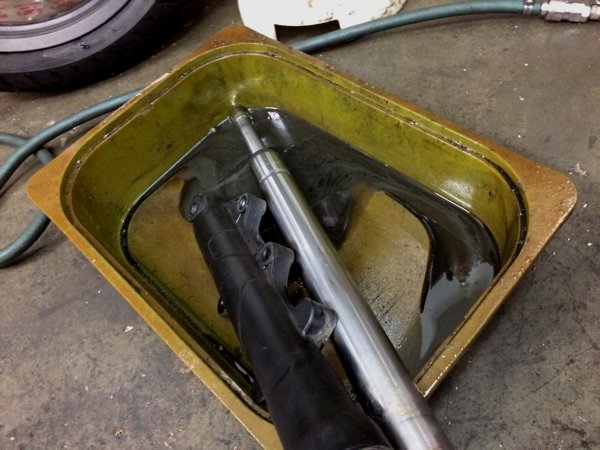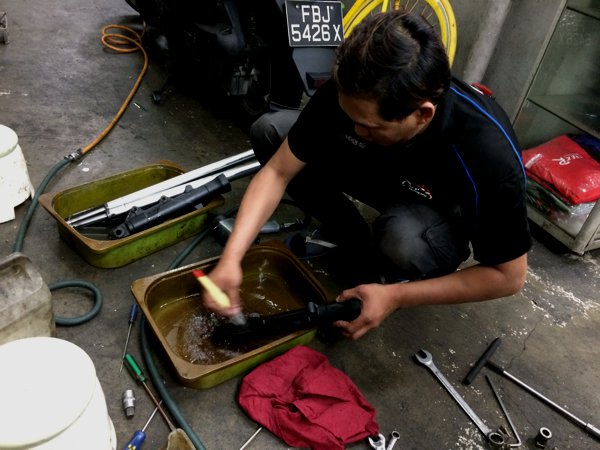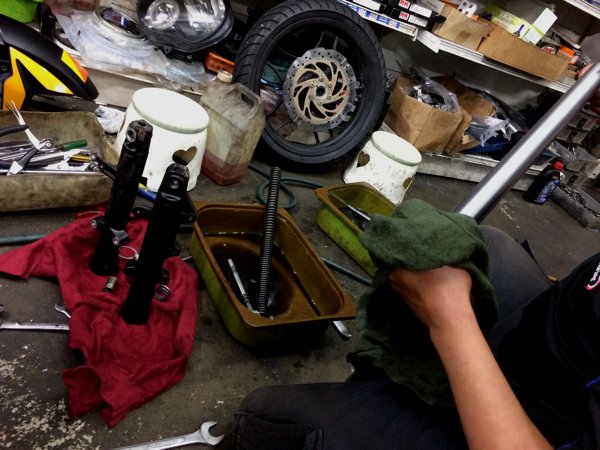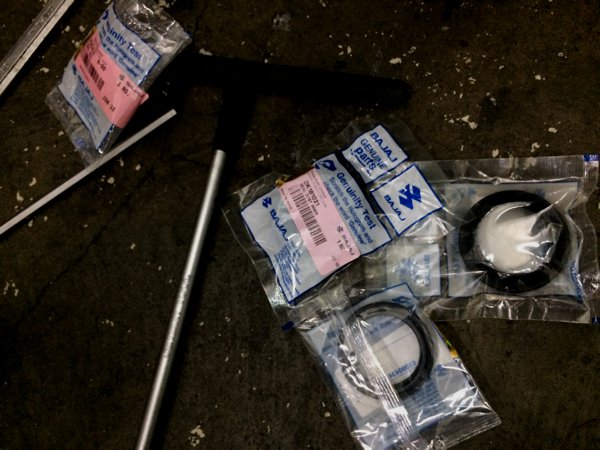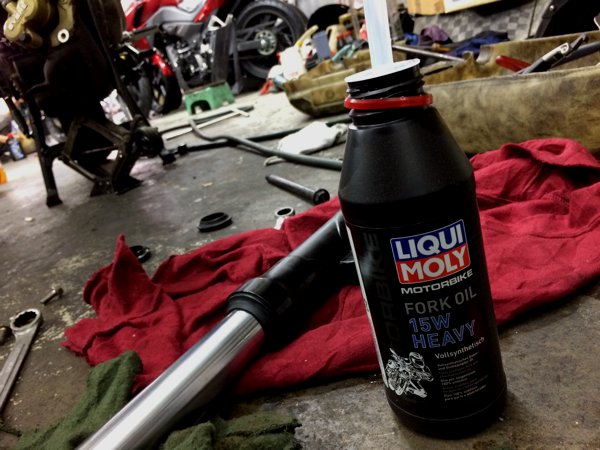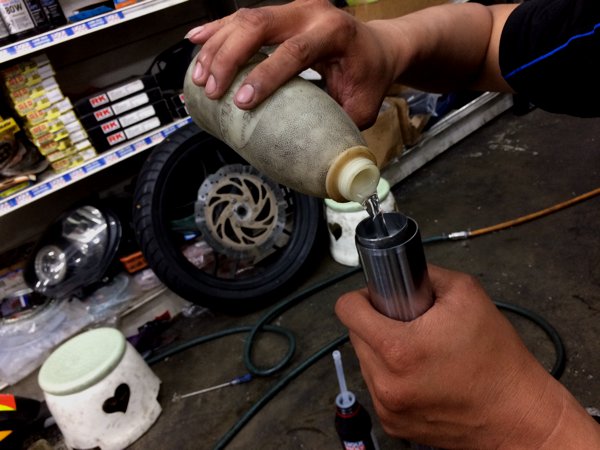 Honestly, I'm not sure if it was the new oil, the 15W weight, or the 220ml per fork quantity of oil, but the ride now DOES seem more planted and I experience less nose diving when using the front brakes. The ride feels firmer, but the damping is a tad bit lesser than before the oil change.
I don't know – I don't really have sufficient experience to comment on this. But I'm sure glad to have finally made this LONG overdue maintenance procedure!