I would love to install some electronic accessories such as fog lamps, USB power and DVR camera (just to name a few) to my newly acquired BMW R1200GS LC. As I was researching on how to wire up to supply power to these components, I've come across a diverse range of opinions from the "unlike the Japanese bikes, you should never mess with the CAN-bus system of the BMW" to the really expensive solutions such as Fuzeblocks (USD90) and Hex ezCan (USD170).
While the above gadgets have some additional fanciful features to justify their price tags, in reality, I was searching for a simple, elegant, inexpensive solution to power my electronics without interfering with the CAN-bus on the BMW and must also not fry the onboard electronics of the R1200GS should any of the add-on electronics decide to turn rogue.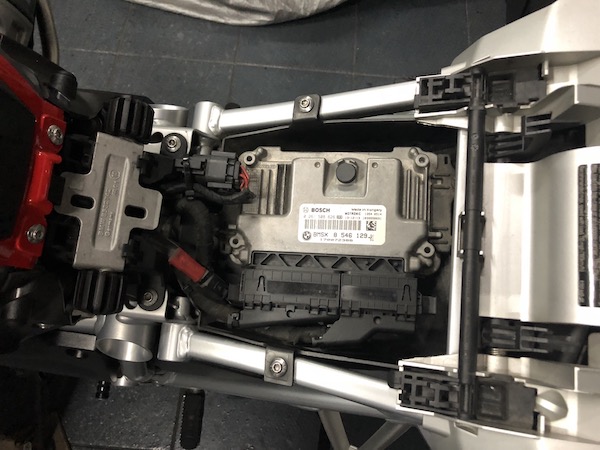 And so, in my super-secret, ultra high-tech lab with a gazillion gizmos at my disposal, I found my engineering design and drawing board and this is what I came up with…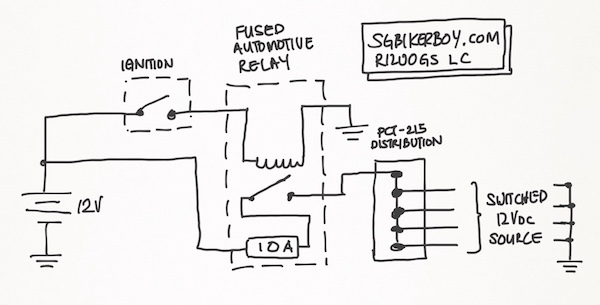 The idea was to draw a minuscule amount current from a switched 12V source to power a relay, which in turn, would draw power directly from the battery, so as to isolate the additional electronics circuit from the rest of the on-board electronics of the (reportedly, allegedly) super-fussy BMW R1200GS. The spec-sheet of the automotive relay suggested a negligible 160mA of current drawn (at 12V) to energise it.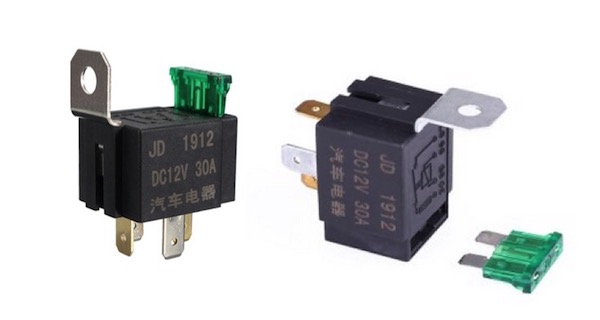 First, we need to get a switched power source from the BMW R1200GS LC.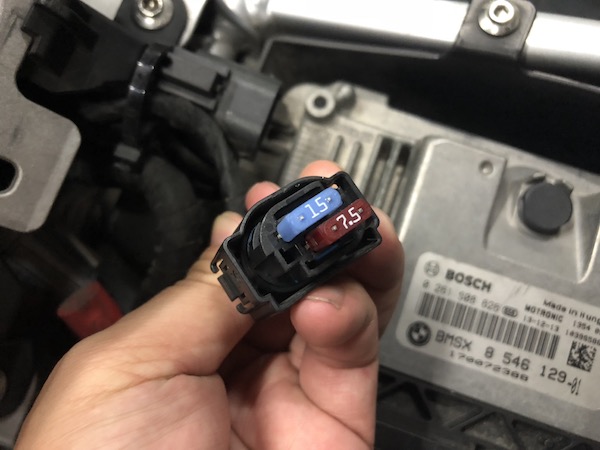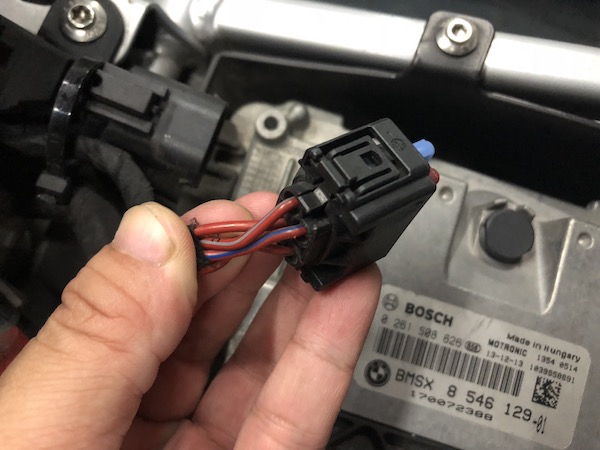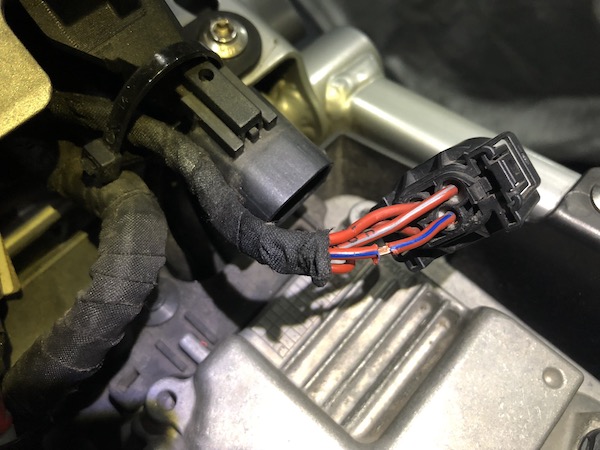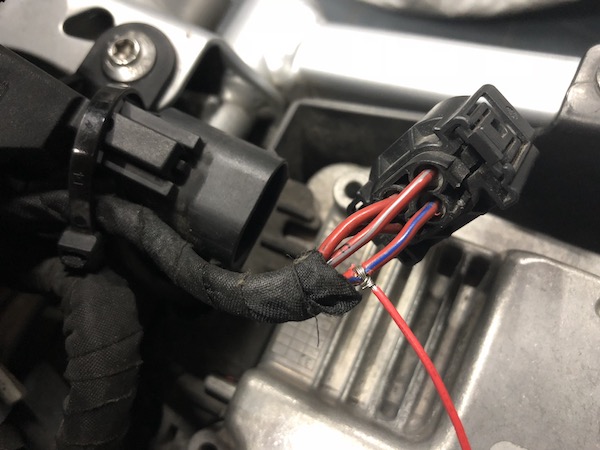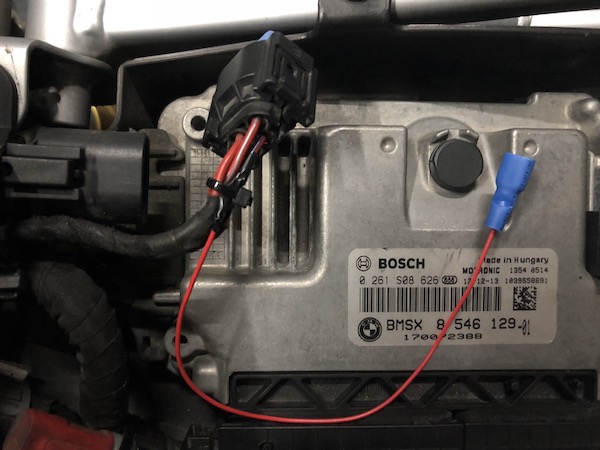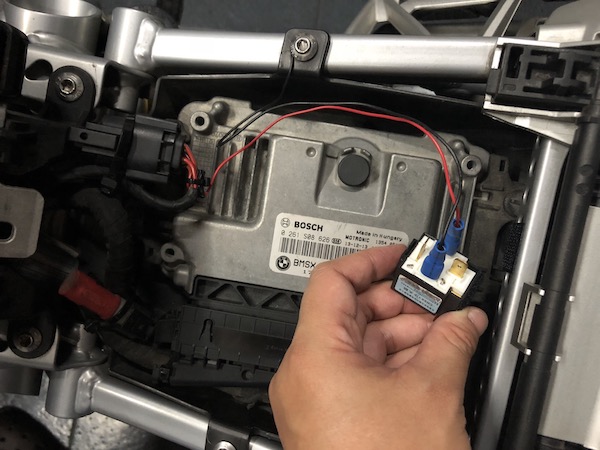 Next step, I'll need to run a (slightly thicker) power wire from the battery terminal to the relay.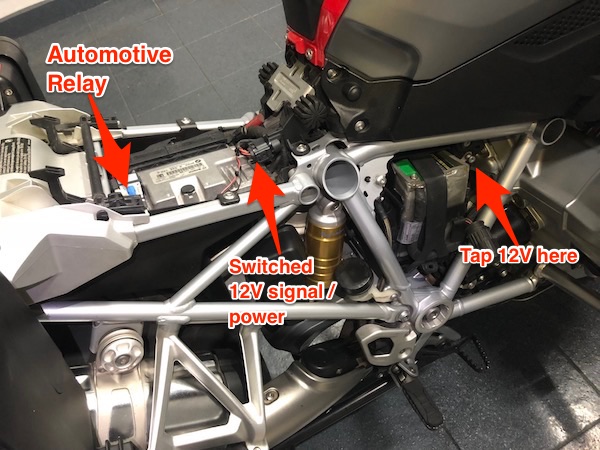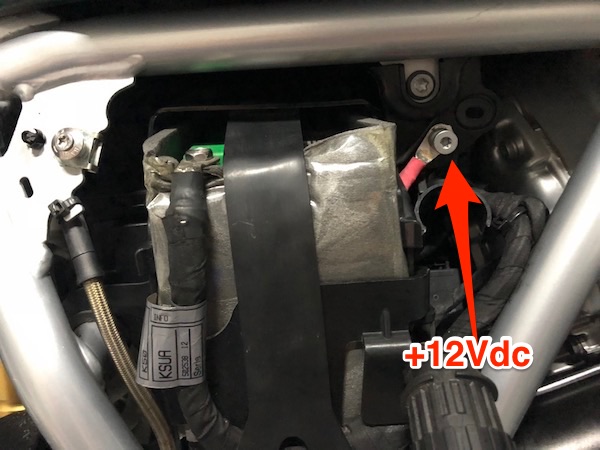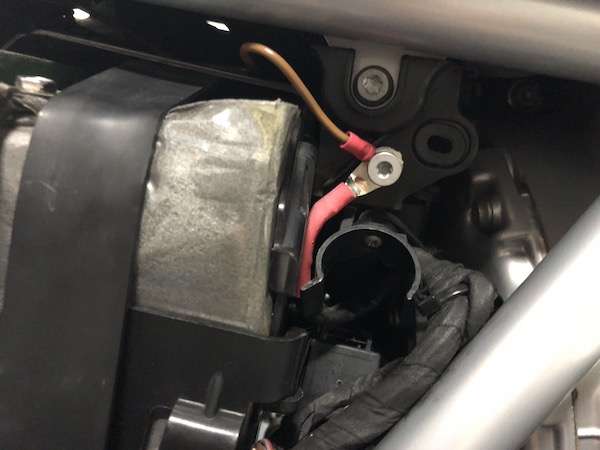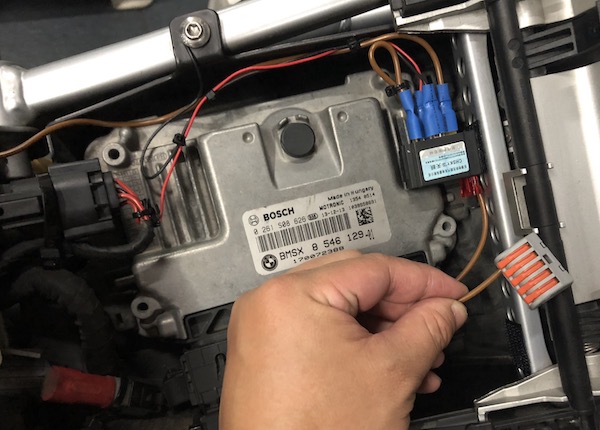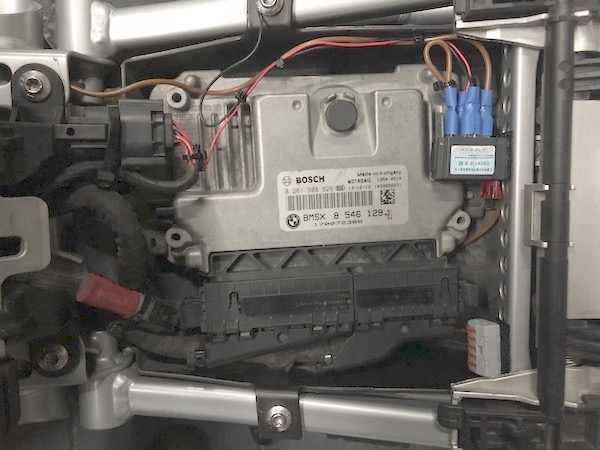 So that's it! Any electronics will then draw power from the PCT-215 distribution block, which in turn draws power directly from the battery via the switched relay. Thus, isolating the circuit from the on-board electronics of the motorcycle.
Total cost? Less than $5 for this inexpensive and effective switched 12V power solution! Now, who says everything on a BMW motorcycle has to be expensive? =P