Completed another Sunday morning ride! This time, we went to Pengerang – the south-eastern most tip of Peninsular Malaysia. If you've read my earlier post, we went to Tg Piai a couple of weeks ago. That's the south-western most tip of Peninsular Malaysia – and also the southern-most tip too.
Anyway, Pengerang is an approximately 2 hour ride, and is known for it's cheap seafood. Or at least cheap by Singapore standards. But it was definitely too early for seafood, and we were there for the ride. Honestly, I didn't quite know what to expect. It wasn't an "exciting destination" per se – especially just after last Sunday's ride to Gunung Pulai waterfall. But we were just looking for an excuse to ride. But boy, oh boy…..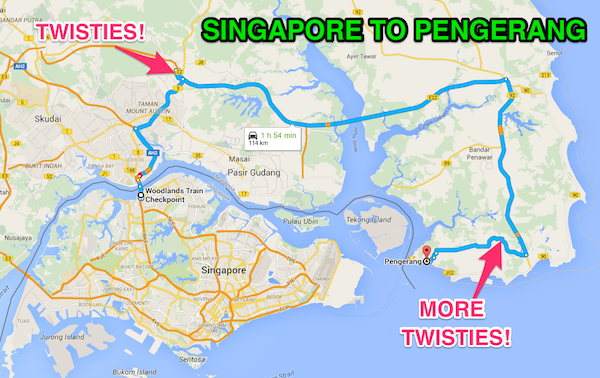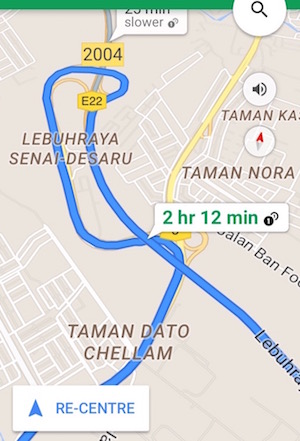 The one word that bikers simply love – TWISTIES! Yes – the route contained some really nice, winding roads – a.k.a twisties. Definitely enough to make me smile. =) It wasn't expected. In fact, Angad has warned us that the roads were in a pretty bad condition (which some stretches really were). Some stretches were gravel-filled. Some were pothole-filled. And some were just dusty.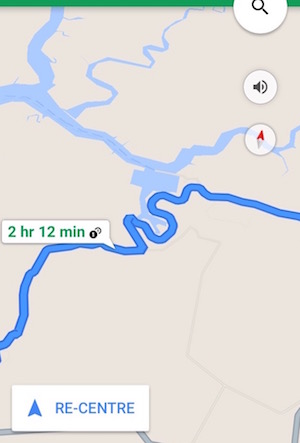 There was a new road leading to Pengerang. There seem to be construction going on around the area too. In fact, so new that the Google Maps don't seem to show that new road!
This was definitely a new experience for me. In fact, this was probably the most technically challenging route I've ever taken. Now, before you start getting all surprised, do note that I've only obtained my riding license just over 4 months ago, and have purchased my first bike about that same time. So in my (really very) limited riding experience, THIS was a technical challenge.
And being the noob that I was, there was a particular corner that I wasn't quite prepared to take. Actually, I was rather surprised by the sharp turn and the narrow width of the road. So what would a noob do? I hit the brakes… Angad's Super 4 was just behind me. He was happily enjoying the twisties and was ready to take the corner. So my sudden braking forced him to go wide, but he managed to skilfully overtake me, thankfully uneventfully. Note to everyone – see that yellow P-plate (probationary plate) there? Don't follow too close to one – especially on winding roads.
Would I recommend this route? Yeah sure! The twisties alone make the trip all worth the while. I only wished we had more time to spend in Pengerang / Desaru. Oh… If only we could stay for dinner. I've heard that the lobsters in this area are really good… =)