The Singapore Budget 2017 was announced by Finance Minister Heng Swee Keat yesterday. And in view of the recent lamentations from the motorcycling community of the record high Certificate of Entitlement (COE) prices for motorcycles – especially affecting the smaller motorcycles – the government has announced a tiered Additional Registration Fee (ARF) tax structure on motorcycles.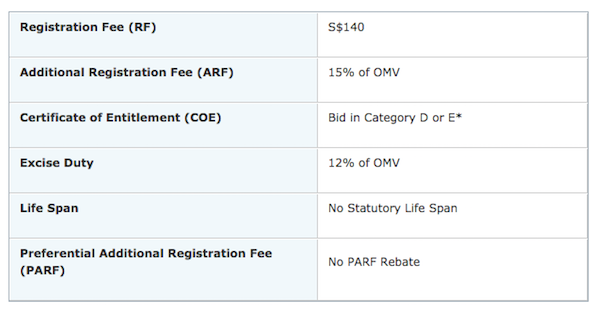 Under the existing tax structure, motorcycles are taxed at 27% of their Open Market Value (OMV) + $140 + current COE prices. The NEW (22 Feb 2017 onward) motorcycle tax structure introduces a tiered ARF that is dependent of the OMV amount instead of the current flat one.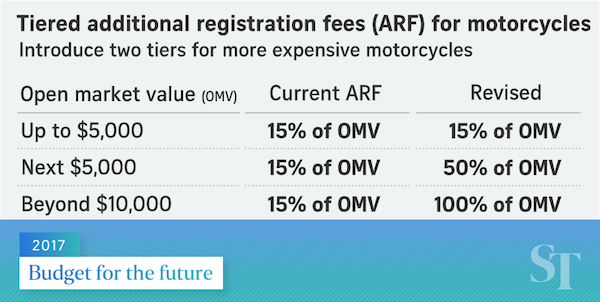 With the new tax structure, the theoretical price increase for motorcycles ranges from 0% for the inexpensive bikes to approximately 20% for the bigger makes, effectively becoming a tax on the bigger motorcycles and luxury makes.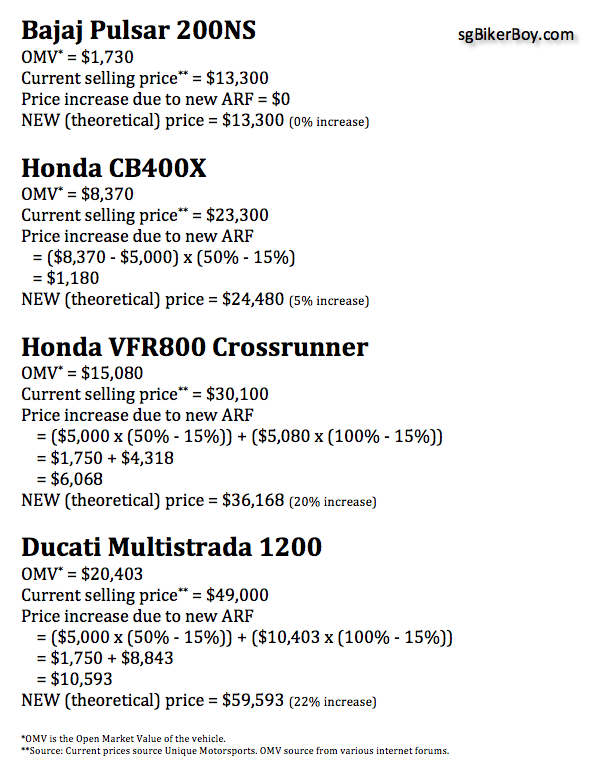 So, yup! Singapore's (world's most) expensive motorcycles just became even more expensive!
---
Information correct as at 21 Feb 2017. The latest (Feb 17 1st bidding) Cat D COE price (motorcycles) is $6,412.