18 July 2016, Monday. I left Vientiane with a (finally) (hopefully) healthy motorcycle. No more technical troubles. I set off at around 7am in the morning, as I had planned for a long day today.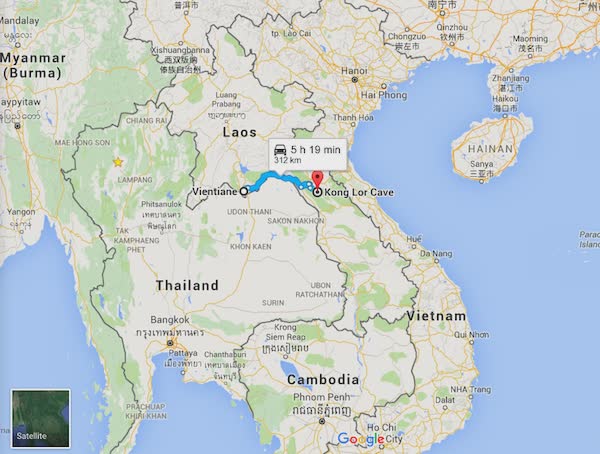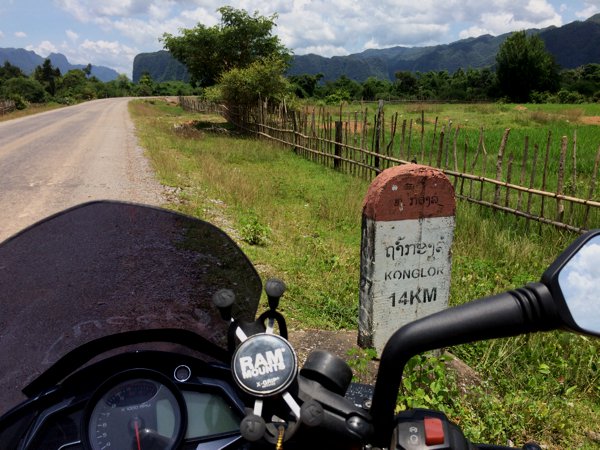 Konglor Cave (Tham Kong Lo) is a limestone cave in Laos, and is sometimes missed by the casual tourist as it's somewhat out of the way. But hey! Since I have a perfectly working motorcycle now, no problem for me!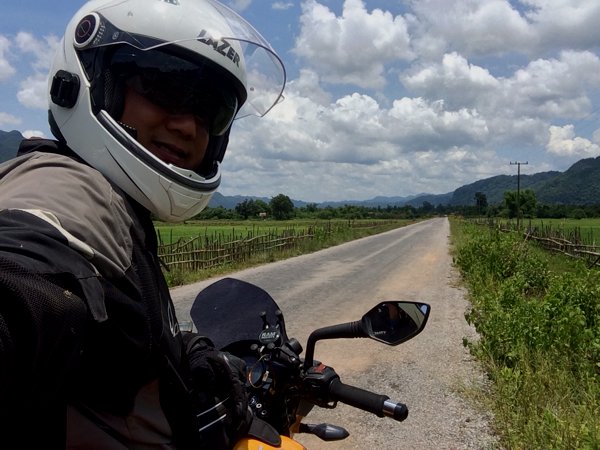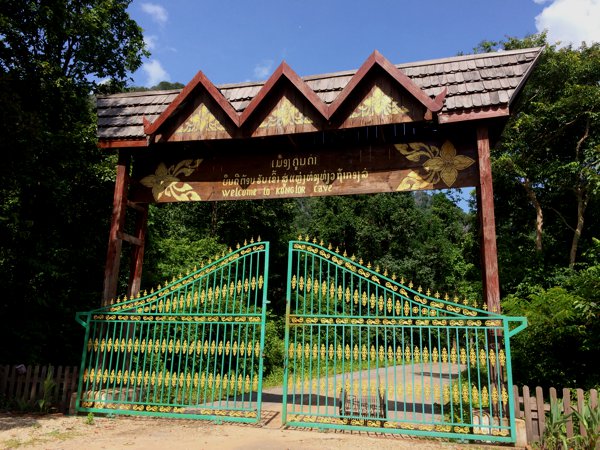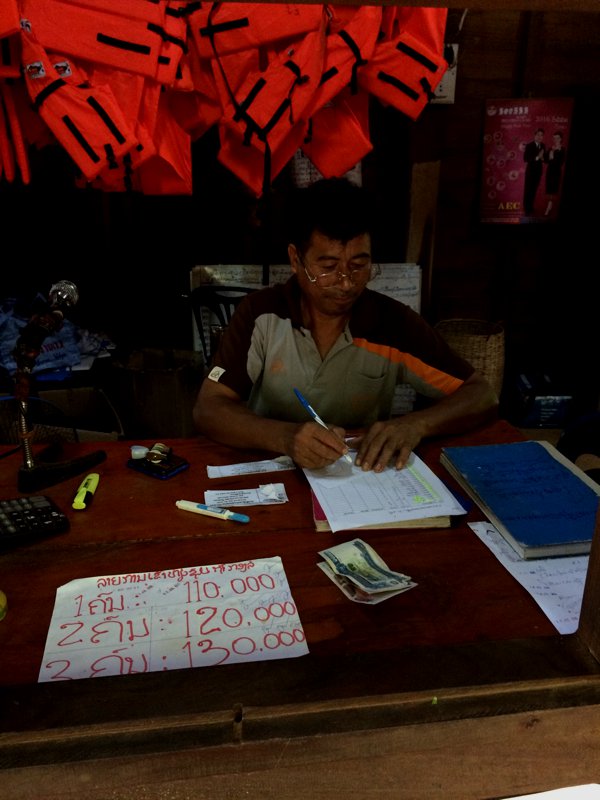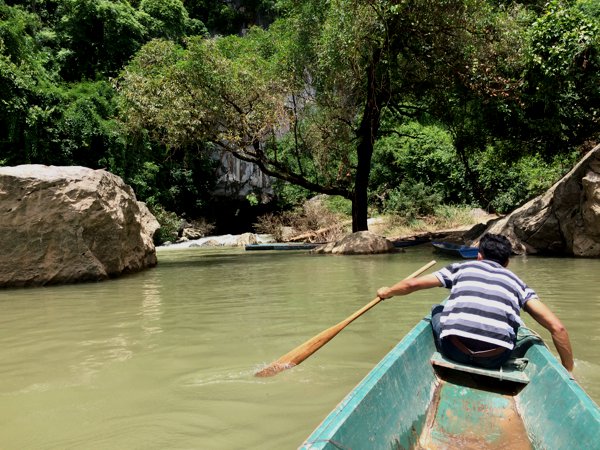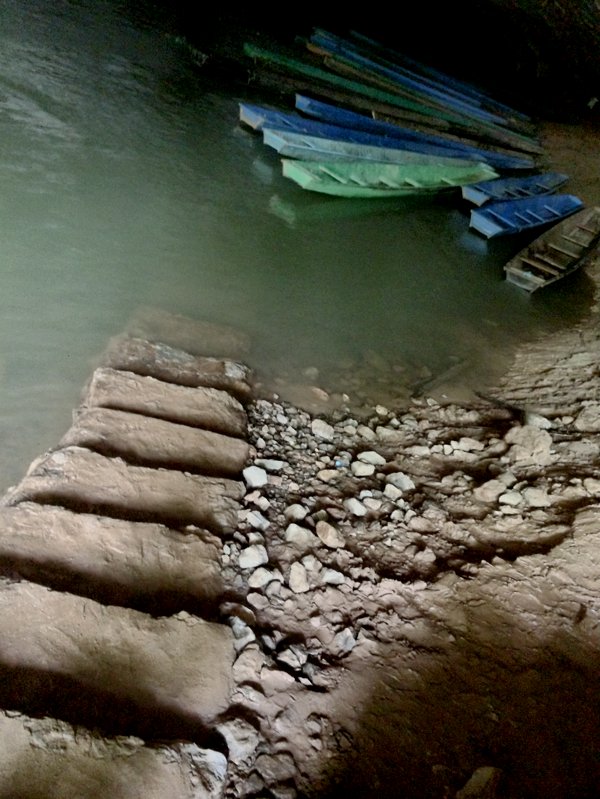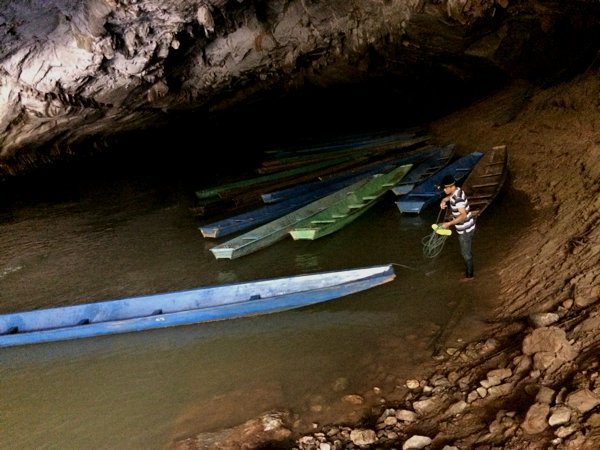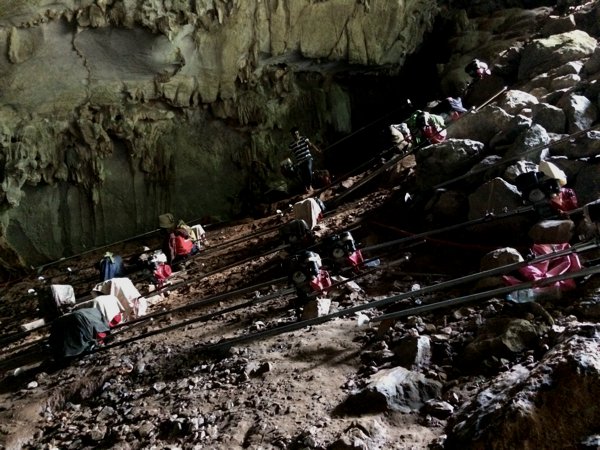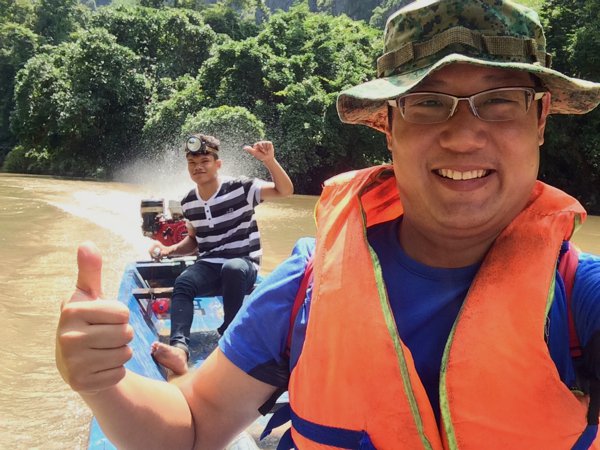 Inside the cave, it was pitch black. Completely dark, except for the headlamps we had. It's a limestone cave with dramatic karst formation. The cave has been cited as a "one of Southeast Asia's geological wonders" – stretching some 7kms from one end to the other.
The other end is a little village, and I was given about 10mins to explore before we head back on the same route. Nothing much here.