I love my G650GS Sertao. It's frugal on fuel, lightweight and just about powerful enough for most needs. I take it on short tours and love hitting the off-road trails with this bike.
But… I hate the heat this bike throws out!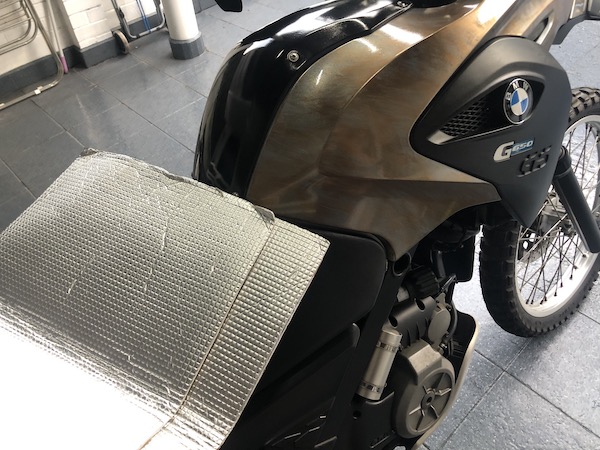 Don't get me wrong. This bike has never overheated. But I think it's just poor design that the position of the fan is in such a manner that it blows the hot expelled air from the radiator straight into – my legs! Arrrgh! And in the mean time, much of these hot air also gets trapped underneath the plastic fairing panels. So much so that it can sometimes get unbearably hot around plastics where the thighs grip the faux tank.
So I purchased some automotive insulating heat shields and see if it helps.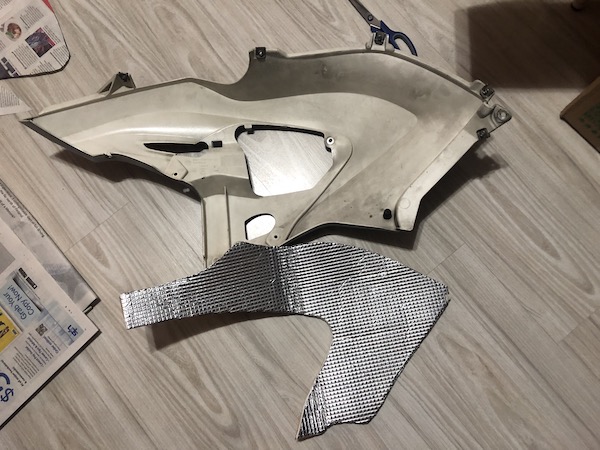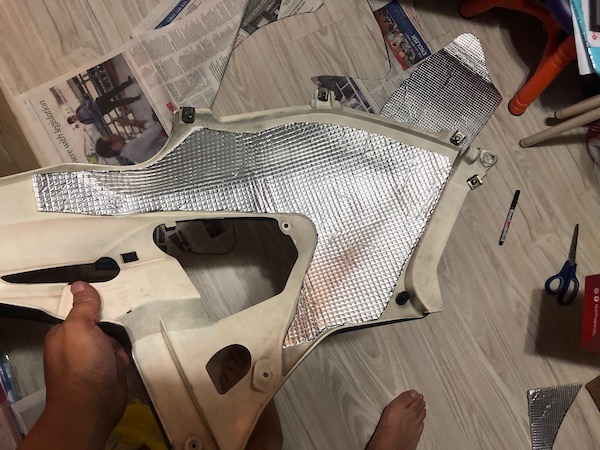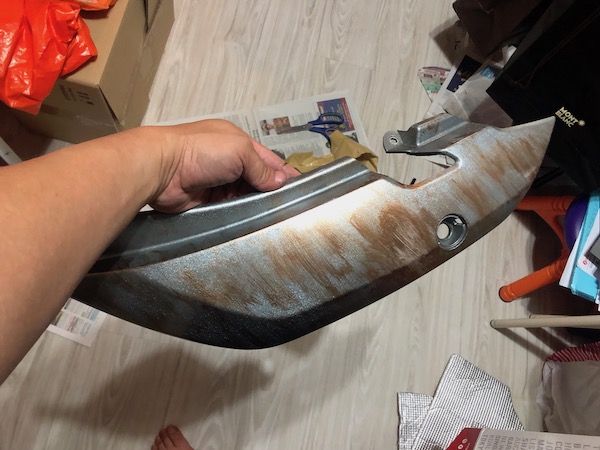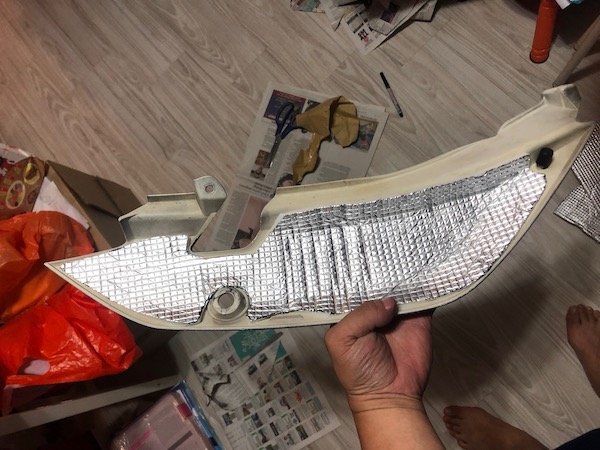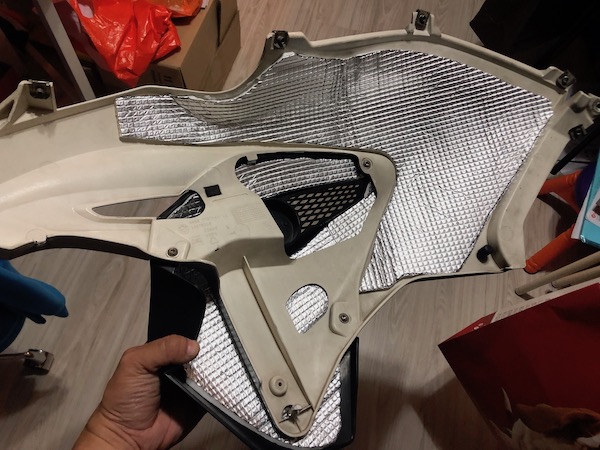 And the verdict?
It definitely helped reduced the heat levels. The plastic panels no longer feel burning hot now. But for (heat) comfort, I still prefer my R1200GS LC over the Sertao. So I'd still choose to use my R1200GS for my day-to-day duties here in all-year summer Singapore – coz it's not only cooler (temperature wise), but it's also cooler (looks wise)! =P