With a new chain on, I decided to take a peek at my front sprocket.Some of you might have remembered that I performed a deep cleaning of my front sprocket only about 800km ago. And so I expected it to be relatively clean now. But when I popped open the sprocket cover…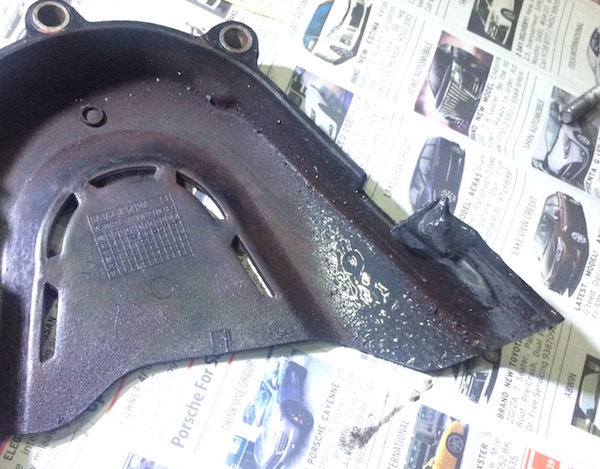 Eeew! Yucks! Phhht!
There's a MASSIVE blob of sticky, gooey grime at the bottom of the sprocket cover! And when I dug around the sprocket shield further…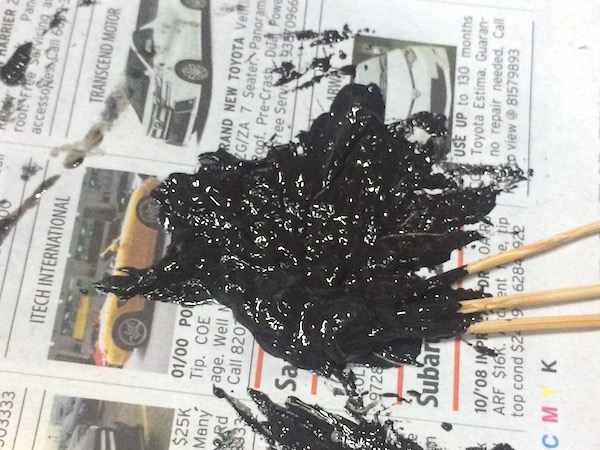 Gasp! It accumulated a good amount of gooey grime too! Determined to have my newly installed chain last quite a bit longer than my previous chain, I spent about 5 mins cleaning the gunk up.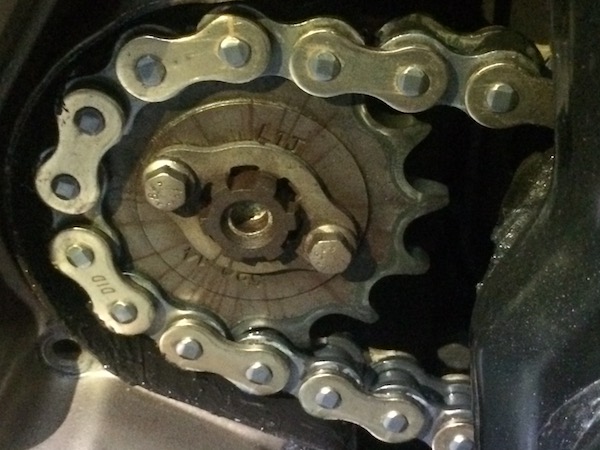 Disappointed, with the condition of the sprocket area, it suddenly struck me that it must be the chain lube that I've been using – Motul C2 Road Chain Lube. While I must admit that fling is minimal, I think Motul's C2 chain lube has a tendency to attract dirt and grime – LOTS of it!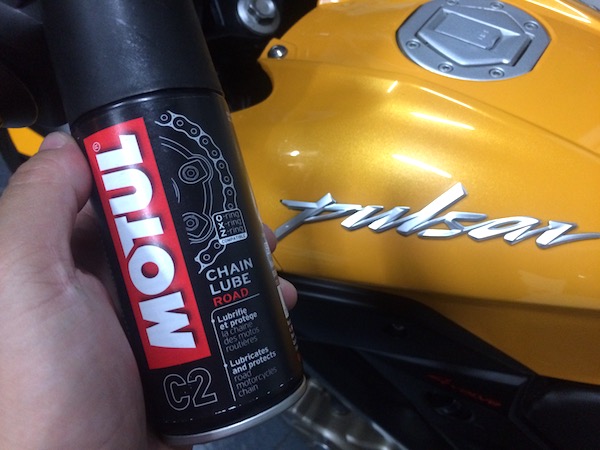 Perhaps it's time for me to try another lube. Or maybe I should seriously consider an automatic chain oiler instead.