Woo hoo! I love Christmas time! 2 years ago, I celebrated Christmas early by getting myself a new helmet – the Kabuto Ibuki modular. This year, I got myself a spanking new Scorpion Exo ADX-1 Adventure Modular helmet!
You see, the Ibuki has been with me for 2 years. And it's also been the helmet I use daily. It's beginning to display signs of wear – the cheek pad's torn, the face shield is scratched up, and the sun visor won't stay in place. While I loved the Ibuki, it's time to move on…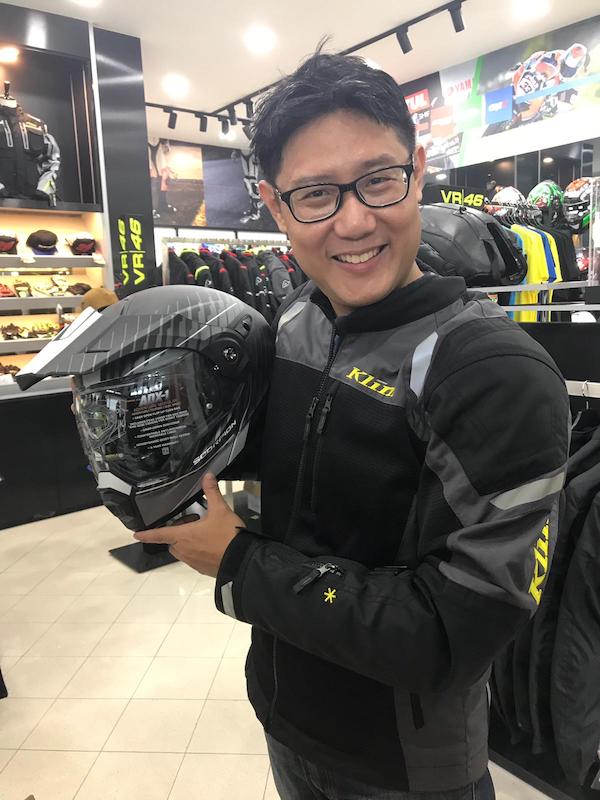 Regina Specialities was having a sale, and so I took advantage of it. At $308 for the Scorpion Exo ADX-1 Adventure Modular helmet – it's a bargain! I've grown to like flip-up's – they're super convenient when on a tour. And with my recent GS'es acquisition (I just realised I bought TWO BMW GS'es this year!), I was on the look out for an adventure-styled helmet – essentially a helmet with a peak.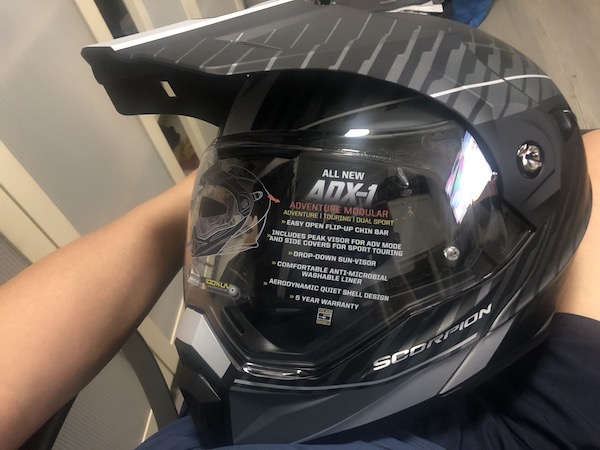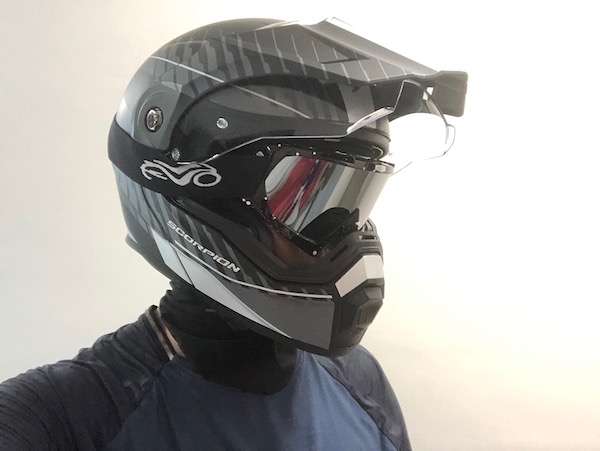 The Scorpion ADX-1 is a truly versatile helmet.
Straight from the box, it's a dual-sport or an adventure helmet – characterised by the peak. The peak's great for shielding from all sorts of stuff – from the low-hanging sun's glare to roost such as stones and mud fling from the front dirt rider. Personally, I don't really care too much for it.
And then there is the flip-up mechanism. The buttery smooth operation makes this feels like a pretty premium helmet. The flip-up mechanism definitely feels smoother and more secure than my aging Ibuki.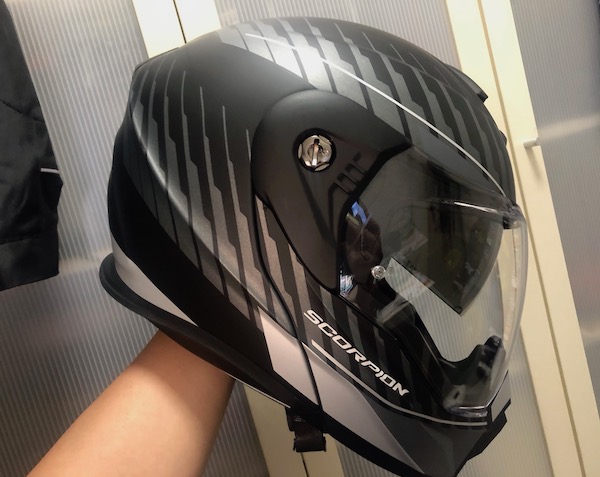 Scorpion up'ed the game by making the peak removable and by including the side plastic cover panel that converts the ADX-1 into a street touring helmet. Well done Scorpion!
As if that's not enough value, Scorpion threw in an anti-fog Pinlock insert with the ADX-1 too! All these for $308? That's a bargain!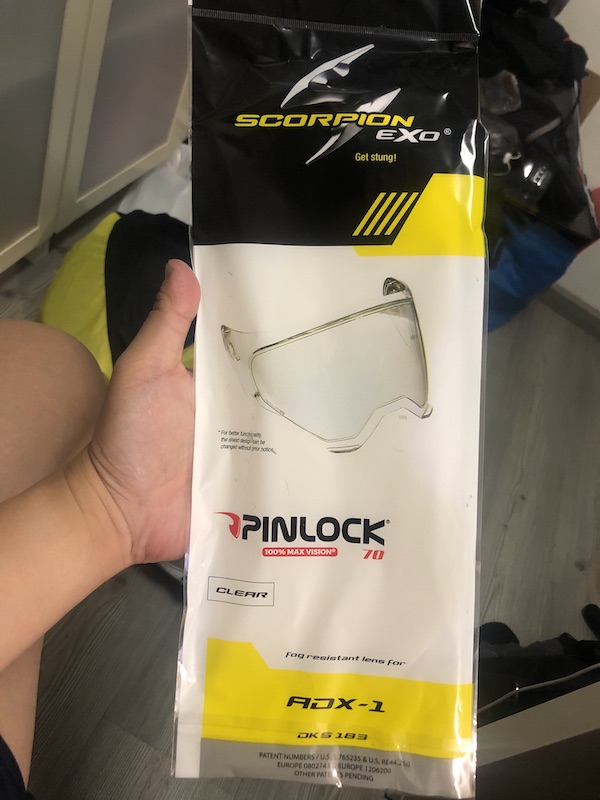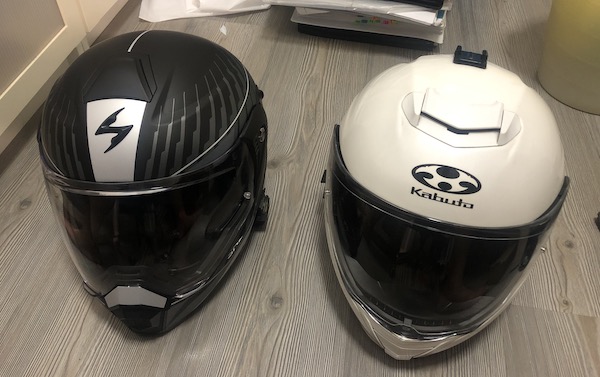 One thing about sizing – it seem that Scorpion underestimated the helmet size. My head circumference is a 59-60cm, and according to Scorpion (and most other helmet manufacturers) I'm a size L. But L was too much of a tight fit, and I ended up sizing up a size to XL. According to Xavier from Regina Specialities, most of the customers who purchased an ADX-1 from him ended up sizing up too.
I've heard so much good things about this helmet! Can't wait to take the Scorpion Exo ADX-1 Adventure Modular helmet out on my upcoming big trip!