I've been using Sena's bluetooth intercom products for some years now. In fact, I currently have both the Sena 20S and the Sena 30K. While the 20S had served me for a good number of years, I love the Mesh Intercom – and especially the Mesh Intercom v2.0 – of the 30K. While Sena has released the spanking brand new 50R and 50S models earlier this year, I'm so glad that Sena hasn't forgotten about the existing users.
First, the functionality of the 30K was bumped up to Mesh 2.0 with a firmware update. Sena promises greater Mesh communication robustness and reliability with their 2nd iteration of Mesh with up to 80% more data being communicated between the units. While I've not had the chance to test it in a longer tour due to the Covid travel restrictions, I've tried Mesh 2.0 with a couple of riding buddies on a mix of 30K's and 50S's. And I'm happy to report that it worked GREAT! Mesh 2.0 does appear to be more stable – especially when riders drop out and re-join the mesh network due to range.
Great job, Sena!
Today, Sena announced some more good news for existing users!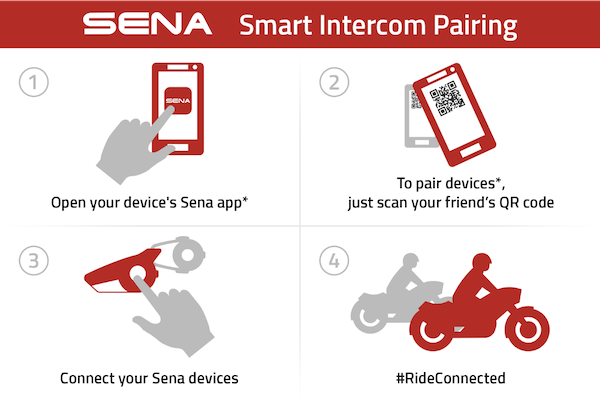 While Mesh intercom makes pairing / joining a mesh a breeze, sometimes 1 or 2 of my riding buddies may still be on the older 20S / 10C Bluetooth system. Attempting to pair these devices via bluetooth are more often than not more painful than what Sena would suggest. Many a times, the units are unable to locate each other, resulting in frustrating head banging and much time wasting.
Enter Sena's new simplified bluetooth pairing with the Sena Smart Intercom Pairing (SIP)! All you need to do is to open up the Sena app on the smartphone, and pair the devices together using QR code! In theory, this sounds like a more reliable method of bluetooth pairing compared to the current method of searching and pairing. We'll see how this pans out.
Next, along with the brand new Sena 50S and 50R units, Sena also introduced new HD speakers. These HD speakers promises greater definition and high volumes. Now, my main gripe with the 20S and 30K (they use the same speaker set) is that the volume just isn't loud enough as I tend to use earplugs on most of my rides. And we're not talking about the foam earplugs – I have the motorcycle-specific ones that claims to filter out wind noise while letting conversation frequencies through. Even with these on, I still occasionally struggle to hear what my riding buddies are talking about when travelling at higher speeds.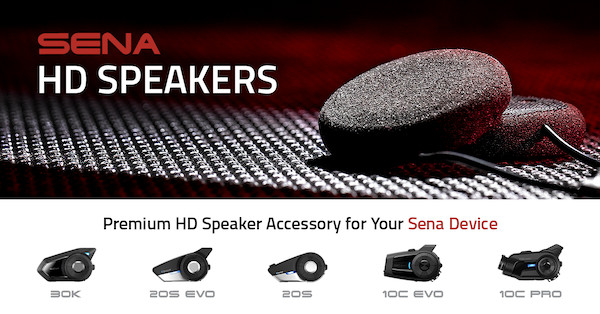 Good news to existing users! Sena has announced brand new HD speakers for their older lineup of bluetooth / mesh communicators! HD Speaker accessory kits will be available for the 10C Pro, 10C EVO, 20S, 20S EVO, and 30K! According to Sena, the updated speaker kits offer a marked increase in volume, bass boost, and clarity for a noticeably enhanced audio experience while riding. Sena will also be rolling out upgrades for each device's firmware to ensure HD Speaker audio quality is maximized.
It's about time, Sena. Your c-competitor had been quietly leapfrogging you until recently.
Can't wait for these upgrades!