I was resisting installing a set of crash bars on my Sertao. Reason being, the R1200GS used to be my primary bike, and the Sertao – my "dirt bike". And I wanted to keep the weight low on the Sertao.
Now that I no longer own the R1200GS, the BMW G650GS Sertao is now my "primary bike". For dirt fun? I have my DR(e)Z! (More on that another time…)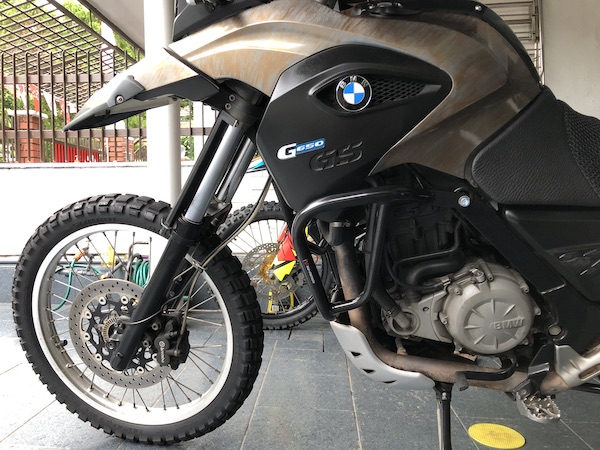 I loved the looks of the SW-Motech crash bars! I've looked at AltRider's, looked at Touratech's, considered the cheap Chinese-made "Touratech lookalikes" sold on AliExpress, and even bought the Givi ones some time back (sold them away later). I think there's something real beautiful about the SW-Motech's design.
Installation was simple. All the pre-drilled holes aligned true. No "mallet persuasion" required. It took me less than an hour to install them – with the majority of the time taken in prep work.
The SW-Motech kit comes with *almost* everything you need. You do need to reuse a couple of existing washers and a few existing nuts. This is where the problem cropped up.
I think the previous owners (yes – plural) of the Sertao hasn't given it the amount of love it deserves. It was probably primarily parked in the open – exposed to the elements of the weather. When I first purchased the bike, I recall having to replace about a dozen or so bolts – just because they were so rusty. And this time, when removing some of the existing bolts for the crash bar installation, one of them was so rusty that it actually sheared off!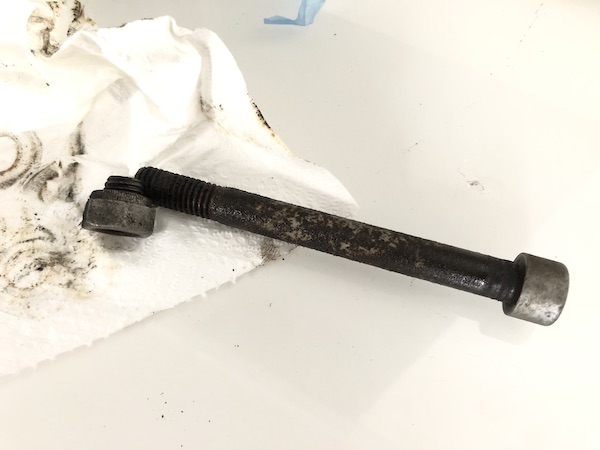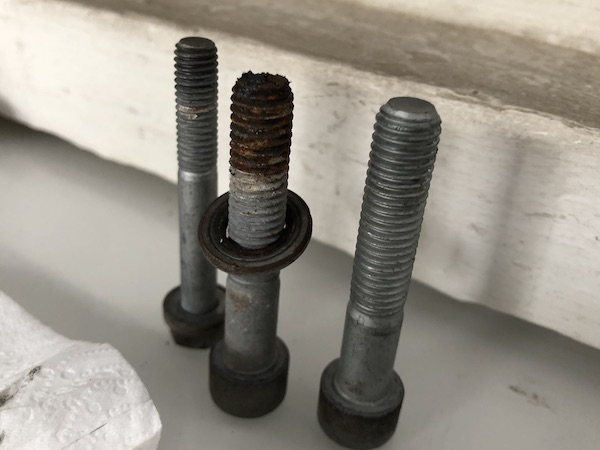 So with the M10 nut stuck to the sheared bolt, I had to replace it with a brand new one. The SW-Motech kit doesn't come with the nut – they expected me to re-use the existing one. So off to the hardware shop and $11.25 poorer, I got my replacement nut(s).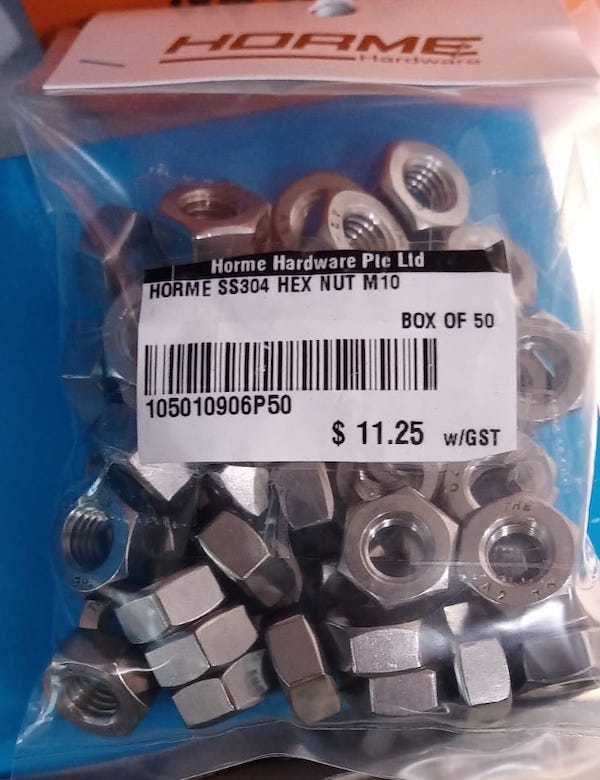 Installation completed! Now I only wished I never have to test the effectiveness of these SW-Motech crash bars!