First time being pulled over by the Traffic Police, and I kept thinking what I did wrong! Ended up with a nice little surprise from the friendly officer – received a little goodie bag from the handsome looking officer for gearing up in proper riding attire!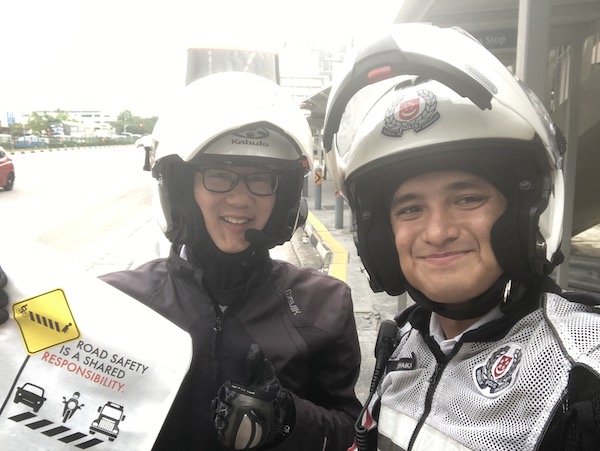 Edit: I've been receiving numerous requests from curious commenters on what's inside the goodie bag. So I took a little peek inside, and here goes…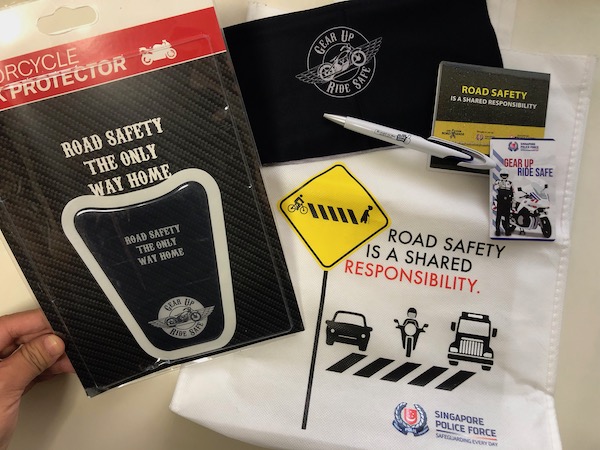 Goodie bag contains: a tankpad protector, a head buff, a pen, a post-it notepad, and a FlashPay cashcard! Thank you TP!
Gear up and Ride Safe everyone!