The iPhone smart phone is kinda smart. Being my primary navigation device on my motorcycle rides, it's important to keep it juiced up. But sometimes, in heavy rain, it just shuts off its charging function in an apparent bid to protect itself from the extreme moisture at the charging port. And by the time I realise it, the battery level has dropped to below 20% with the phone screaming a low-battery warning.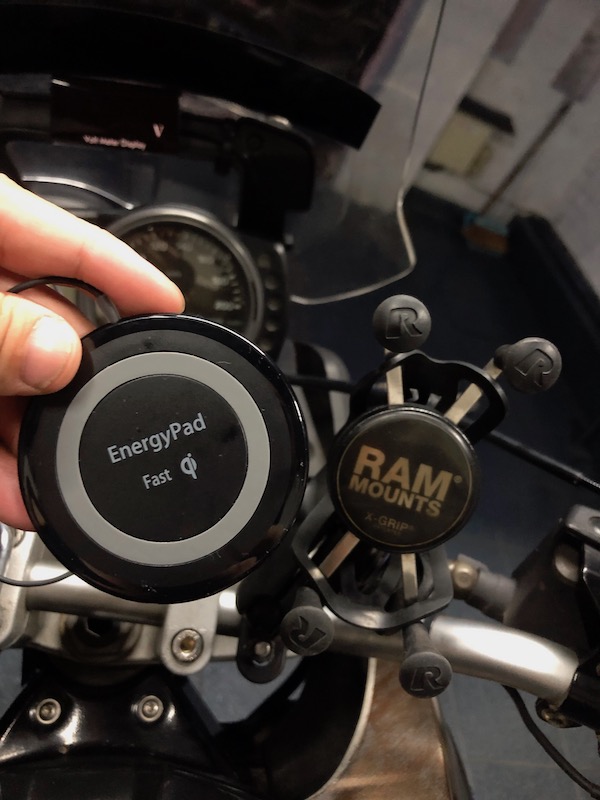 And since the iPhone8 I have comes with wireless charging feature, I thought I'd give it a try. Got this ultra-thin USB to Qi wireless charger that fits very nicely the existing RAM mount that's installed on the bike.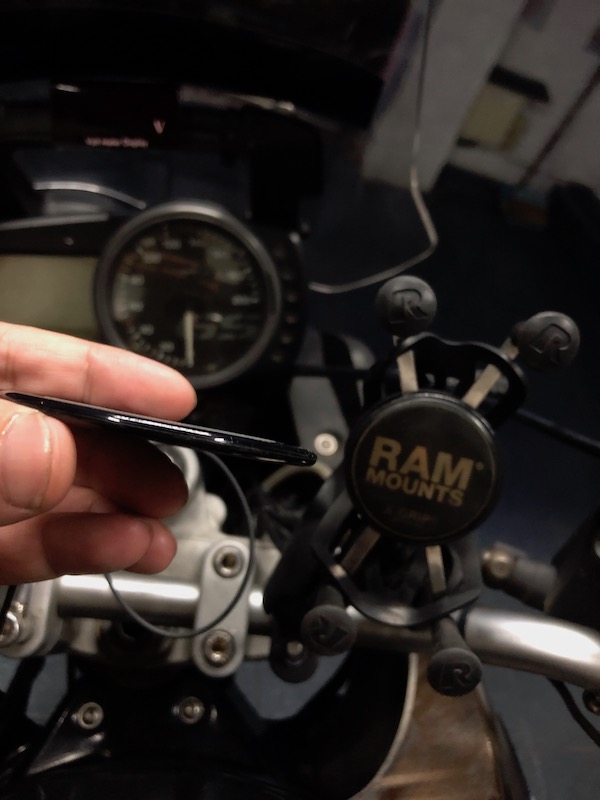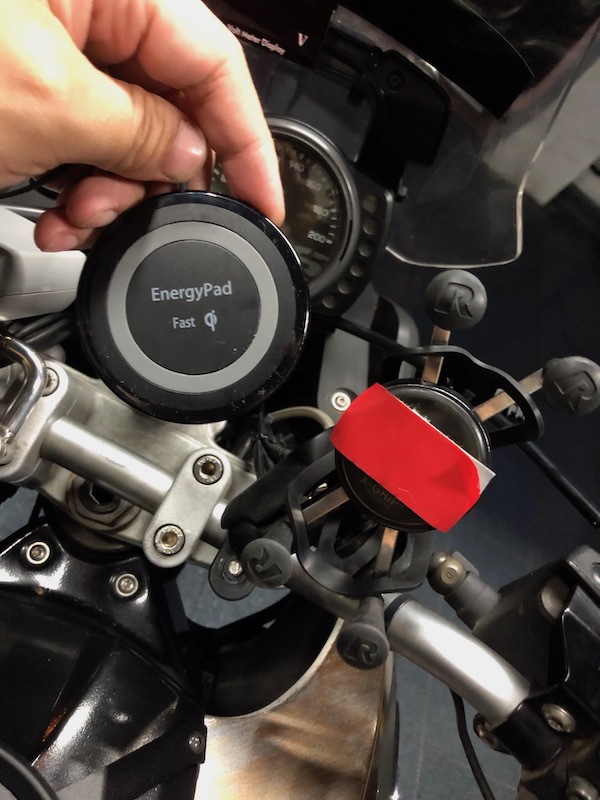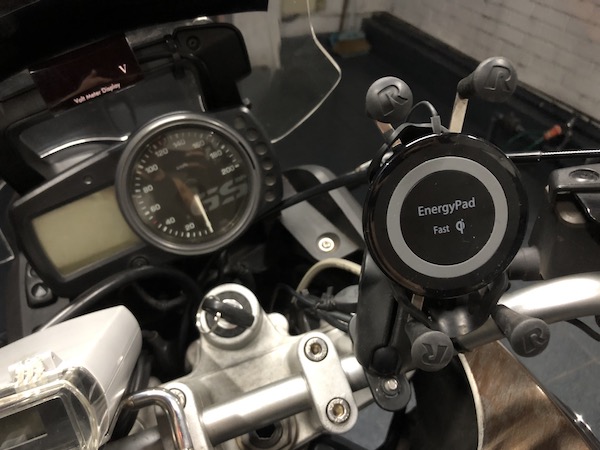 So, did it work? How did it turn out?
BAD!
While the phone is being used as a GPS, the rate of consumption is greater than the rate of charging. The wireless charging just couldn't keep up with the battery requirements of the phone and GPS function. The battery level continued to drop even when the phone is in contact with the charger.
So, it's back to wired lightning-cable charging for me. =(