Off-roading is tough. No, and I'm not referring to just the skills required. But it's tough on the machine too. I've had expected this to happen sooner or later – a bike drop, and a mirror breaks.
But what I wasn't counting on was a broken mirror mount. Yup! I broke the mirror mount on my G650GS Sertao when I took it off-road motocamping last weekend.
And so I went on a quest to search for some off-road worthy mirror replacement. And in the midst of my research, one name kept popping up – the indestructible Doubletake Mirrors.
The Doubletake Mirrors uses a very clever design – utilising the Ram Mount ball joints and stem to build a mirror system. In this manner, the mirrors could be adjusted in almost an infinite number of ways. And if the bike were to ever go down and hit the ground, instead of breaking, these Doubletake mirrors just gets folded in at the ball joints – ingenious!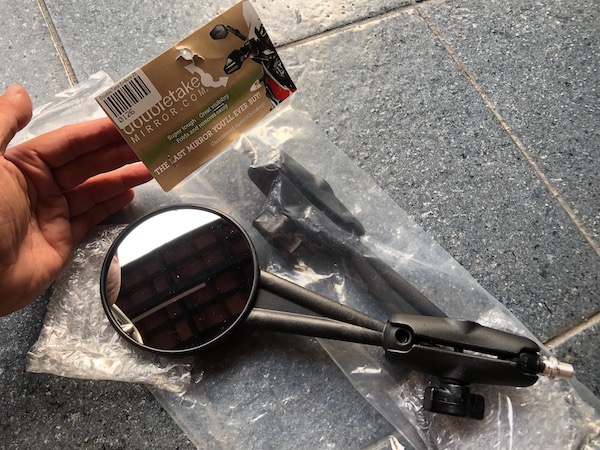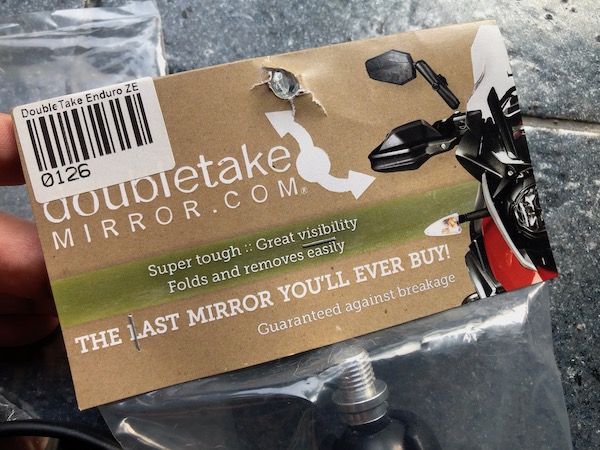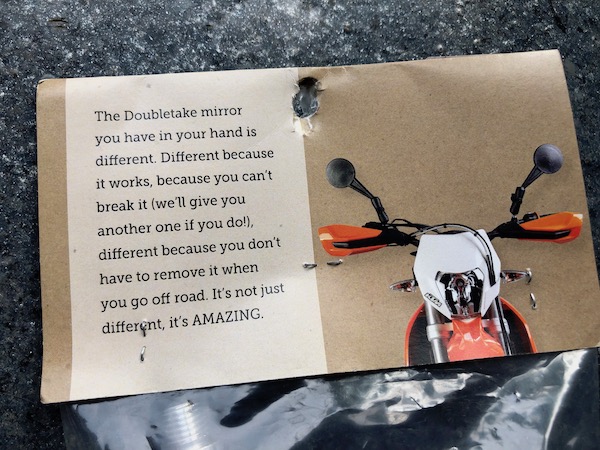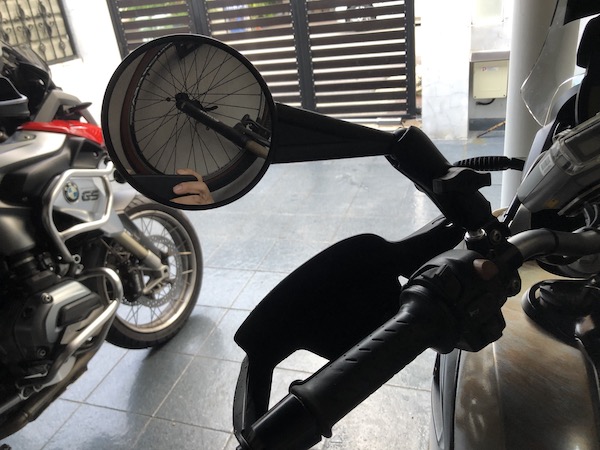 Ta-da! Mirrors installed in less than 5 mins! These mirrors do vibrate a little more than the stock mirrors, although not enough to irritate too much. The greatest advantage is the unbreakable claim. Is it really unbreakable? I don't know – I haven't tried dropping them yet.