13 Jul 2016, Wednesday. I decided to remain in Luang Prabang for one more night. So this gives me some time to explore the area. Woke up at 5am in the morning to witness the traditional daily alms giving ceremony, but I didn't get to see too many monks. In fact, I was waiting in my room with my balcony door ajar, waiting to hear some commotion – my signal to dash out to watch the ceremony. I didn't hear any. So I walked out to the balcony only to see the last remaining monks briskly, swiftly and very silently walking by. Ahhh… Maybe tomorrow.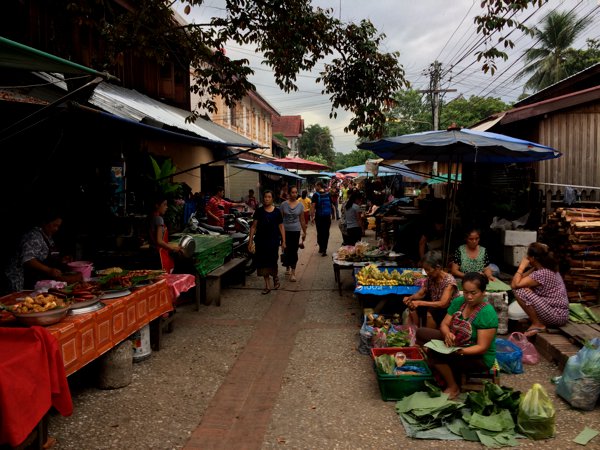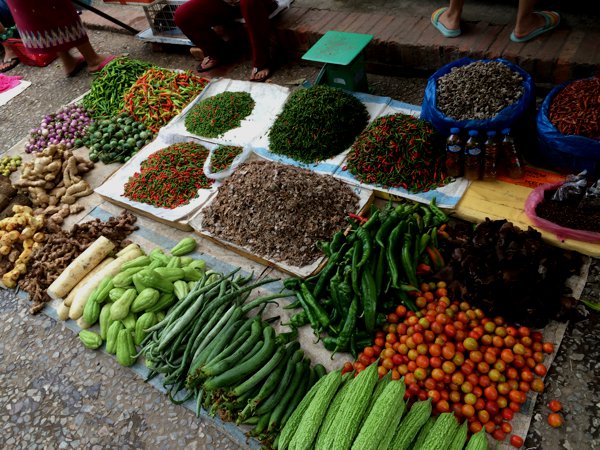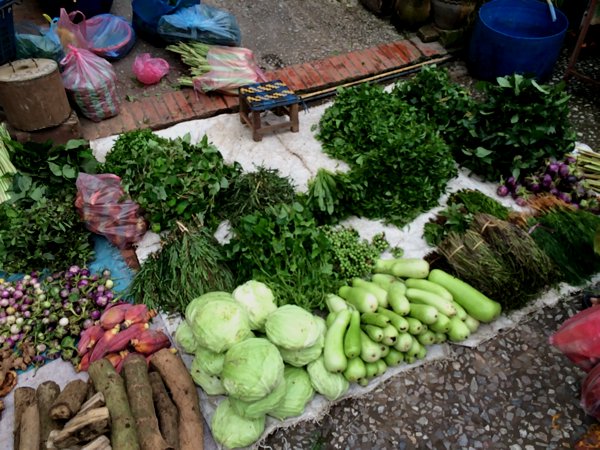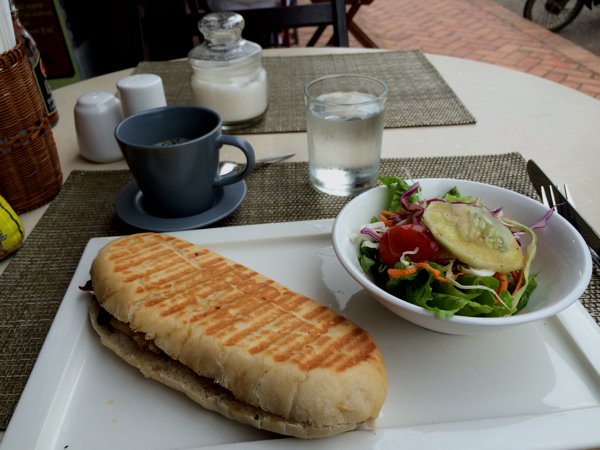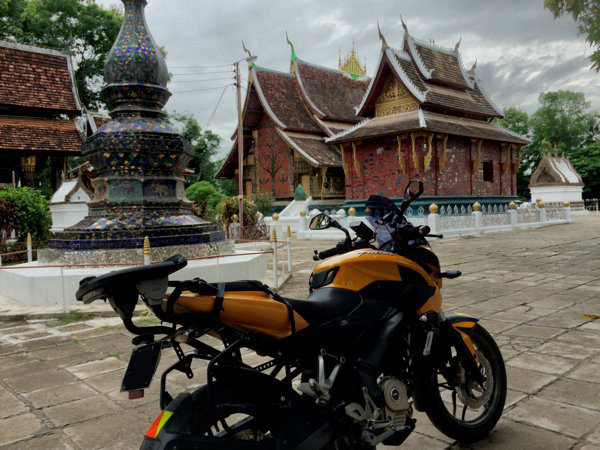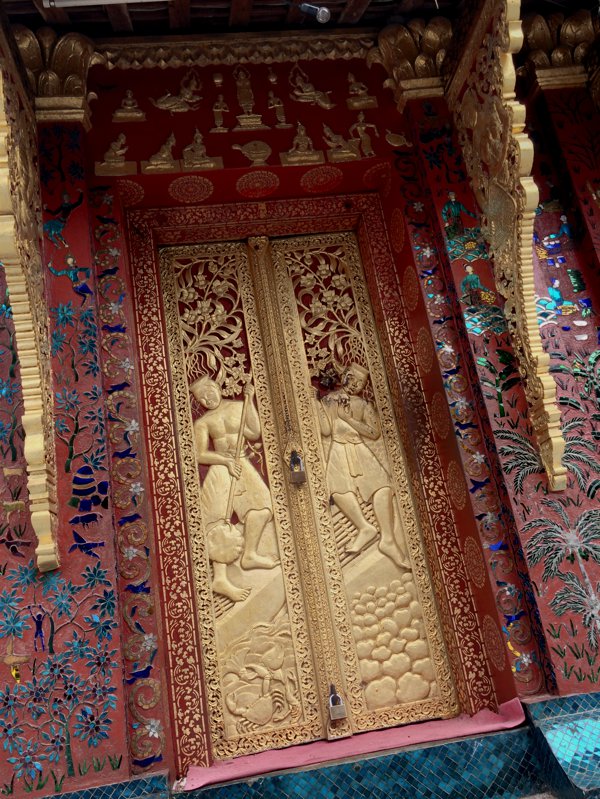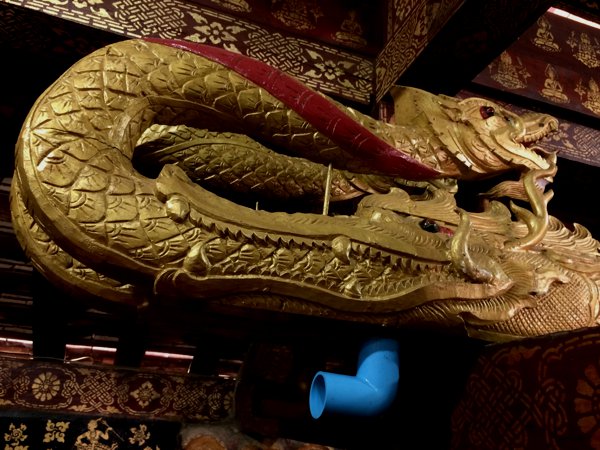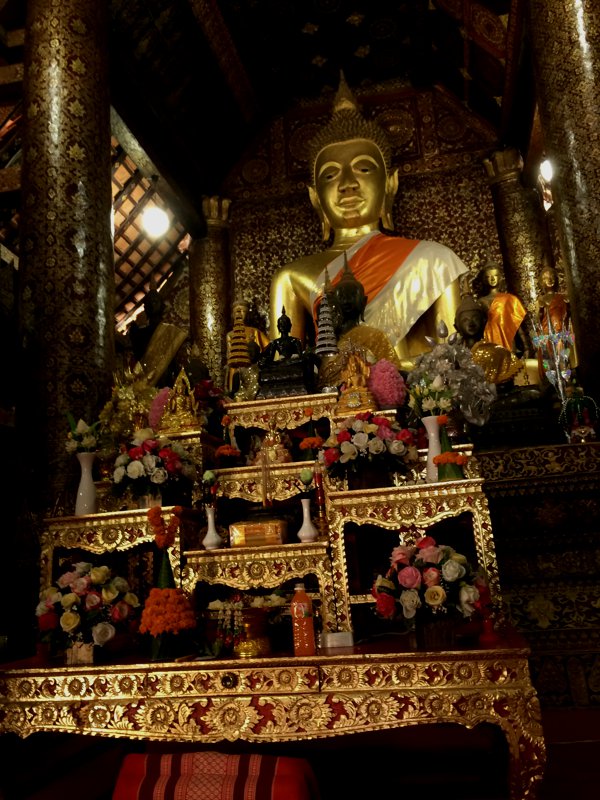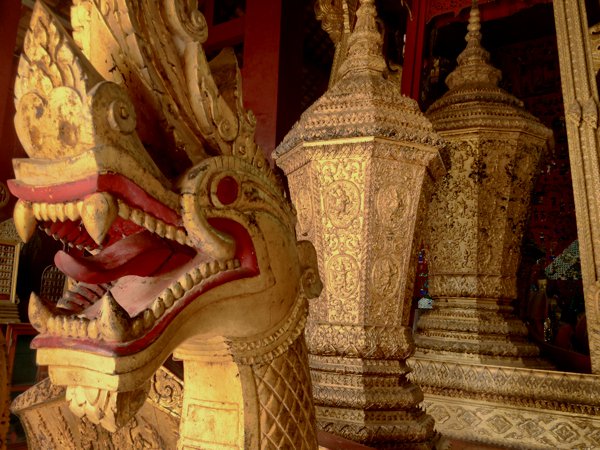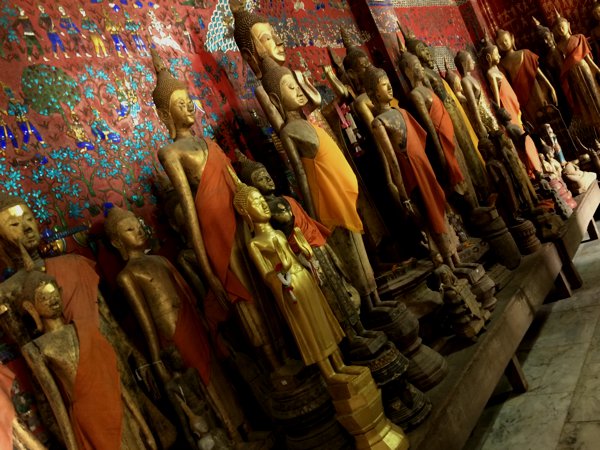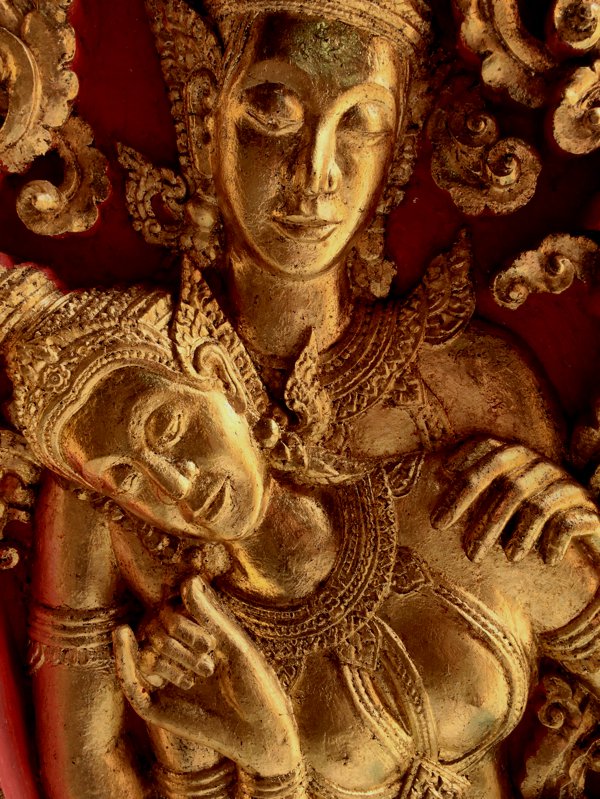 No trip to Luang Prabang will be complete with a visit to the nearby Kuang Si Waterfalls. It's 22km away from Luang Prabang, but estimated to take about an hour to reach. And so off I went.
Barely 8km into the trip, somewhere along a remote stretch of road – as in no settlements around, but tuk tuk filled with tourists and locals on the scooters do ply this road, I felt a sudden loss of engine power. GASP! I had to throttle harder than usual to get moving. And every time I changed gear, I could feel the bike throwing me forward.
Shit! Really?!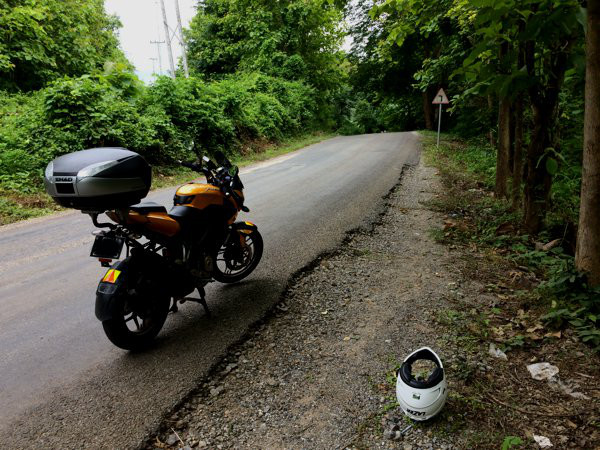 So I found a safe stretch – to give enough time for the vehicles from both the rear and front to spot and avoid me – and stopped by the road check. And as I was approaching the kerb, I felt a sudden deceleration force.
Put my kickstand down and looked back. My rear brakes were smoking!! Turns out, my rear brakes have seized up!
Oh dear, dear, oh dear. As the rear wheel have locked up, I couldn't even push the bike closer to the kerbside. So I set the bike on the mainstand which helped somewhat to make it lean a little less into the main road.
I tried rotating the rear wheel, but it was frozen stiff. Now what?! Desperate, I tried to turn on 3G data on my phone, and thought I'll scream for help online. But it turns out that there's no cellphone reception in that area. Really??!
So what do I do now? I was starting to cook inside my helmet and my riding jacket. Perhaps like what we used to say during my military days – cannot think with the helmet on. So I removed my helmet and the riding jacket.
Think! Think! What shall I do? Bleed the brakes out here? No way! I don't have replacement brake fluids. Check the brake fluid level? Looks okay to me. Seized piston? I don't know – too hot to touch.
Then I started pumping hard on the brake pedal. And after several pumps, I tried rotating the rear wheel by hand. Ahh! Seem a little looser now. But still binding. So after several pumps with me literally using almost my entire body weight to depress it, the rear brakes started loosening up! It still doesn't rotate as freely as I know it to be (I had just done chain maintenance in the morning and the feel of the free-spinning wheel is still fresh in my mind), but at least it's now rotatable.
So, should I carry on to the falls? Or should I head back to town? Arghh… WTH. I'll just carry on with the trip and use my front brakes. Take it slow, and I should be fine. Of course, I kept reminding myself that if I ABSOLUTELY had to use the rear brakes to prevent an accident, JUST USE IT.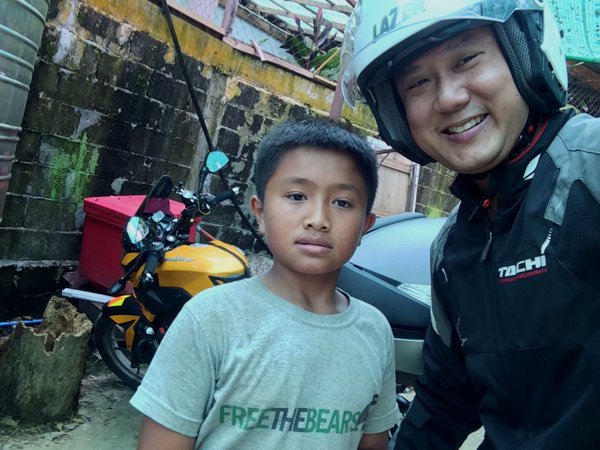 According to a local legend, Kuang Si falls, also known as Tat Kuang Si, were formed by an old man who dug deep into the earth and found the waters of Nam Si. And when the waters flowed into Kuang Si, a golden deer made its home under a rock in the falls. The sound of the water falling onto this rock created an enchanting sound that drew people from as far away as China to the falls. So Tat Kuang Si got its name from here – 'Tat' means waterfall, 'Kuang' means deer, and 'Si' means dig.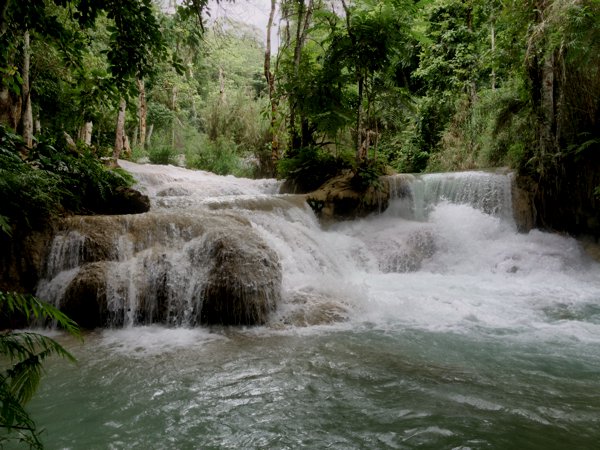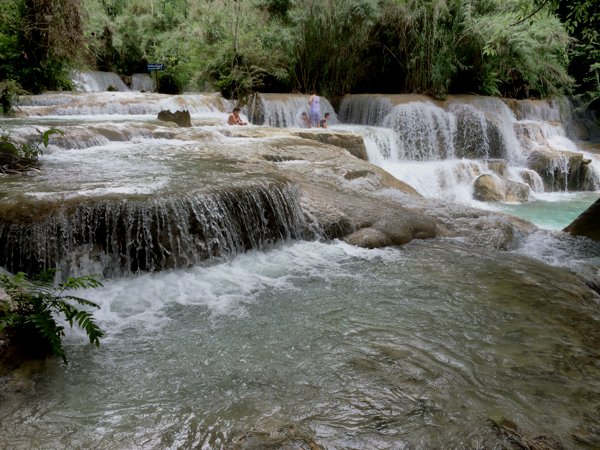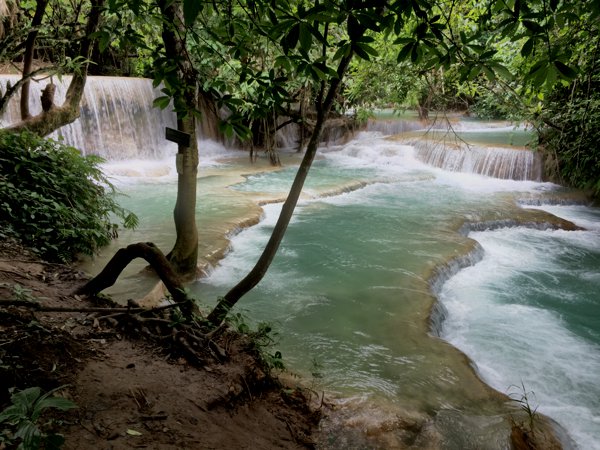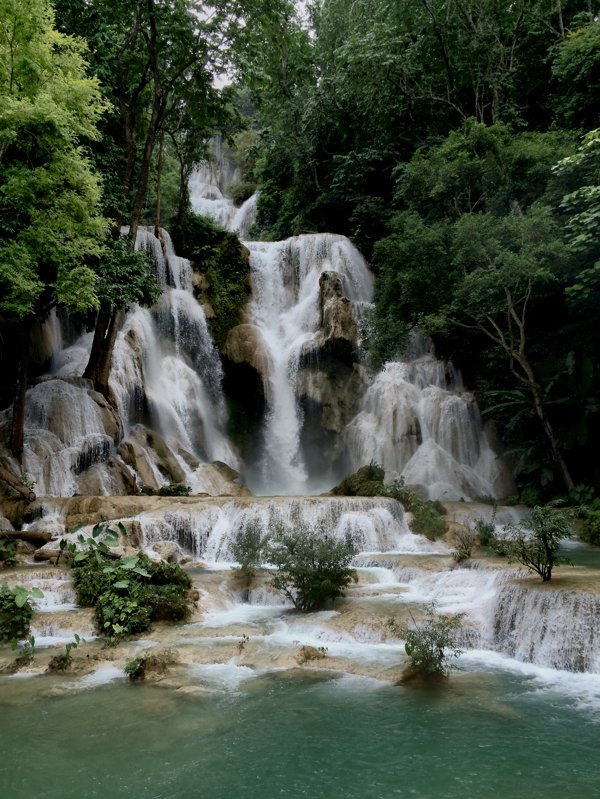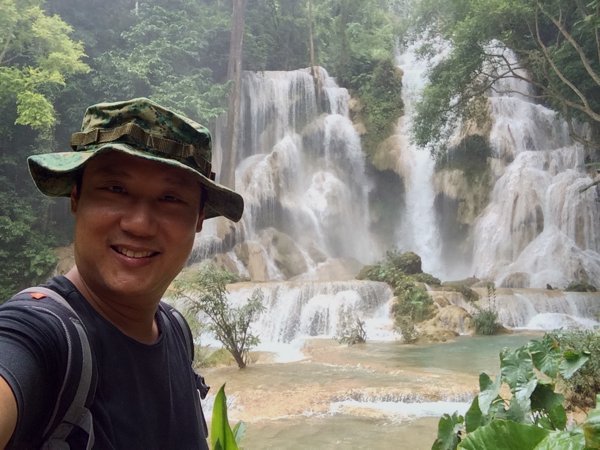 And after reaching the main fall, I've read from somewhere that there's a higher-level pool. And so I saw the stairs to the right of the main fall, and started climbing. Then I reached a crossroad. Now left or right? I rolled the dice and decided to go right.
It was a tough climb, with very slippery mud roads. Thankfully it hasn't rained recently, and the ground was relatively dry. And when I reached the summit, I saw….
…nothing! There was no view, no pool, no waterfall. Only a wide patch of farmland, with a farmer and her daughter plucking weeds, tilling the soil and planting seeds.
What?! I spent 15 mins climbing this and nothing here? So I just hung around a little while in a vain attempt to justify that climb.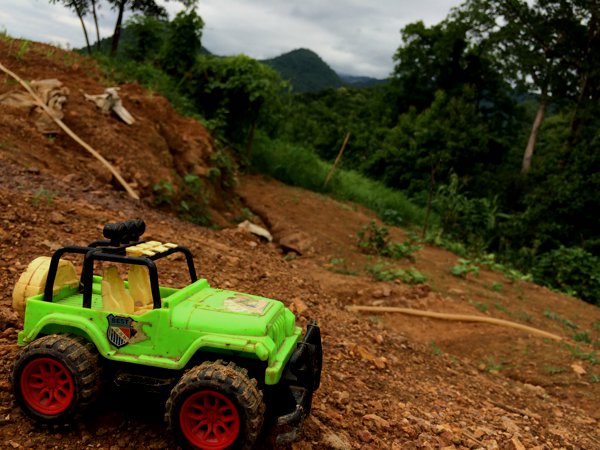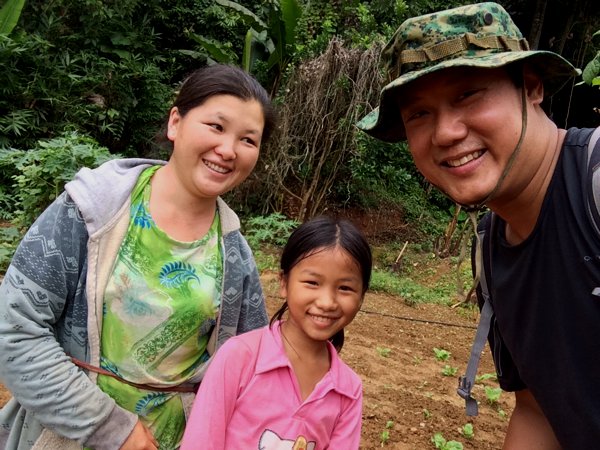 Then I started making my way down the same path. And when I reached the bottom, I saw a group of tourists taking the left path up. (Remember? I went right?) Okay – this must be it! So I followed them up. OMG! This is even more treacherous than the previous climb! I had to take frequent breaks in between as I was running out of breadth and energy – remember I just came down from a climb.