12 July 2016, Tuesday. Since I was already quite far up north in Laos, and was only about an hour's ride from the Yunnan Chinese border, I thought I'd just go check it out. I've always been curious about border towns – they typically buzz with human activity – trade, tourism – both cross border and international, shops, and sometimes other dodgy activities.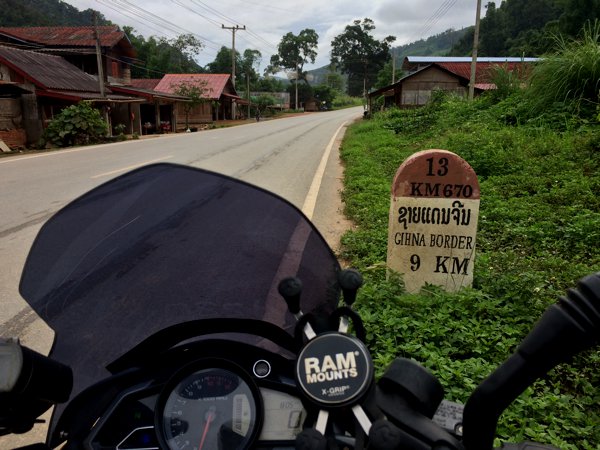 Honestly, the border was a little underwhelming. It's used more by Laotian and Chinese trucks carrying construction sand and granite than passenger vehicles. After experiencing the expensive border crossing from Thailand to Laos yesterday, I wasn't in the mood to explore another one. Also, my research has suggested that I cannot simply ride into China – to get approval, I'd need to apply for some permits and also hire a local guide. Too much hassle, no thanks.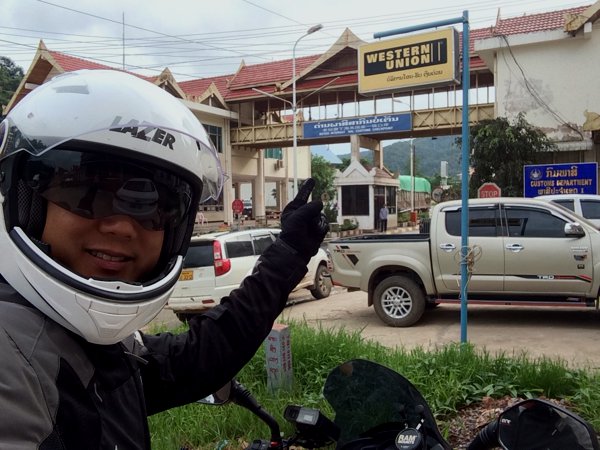 The hotel didn't come with breakfast, and it was approximately 8am. So I headed back to the nearest town on Laos' side in search of breakfast before making my way to the next nearest city, Luang Prabang.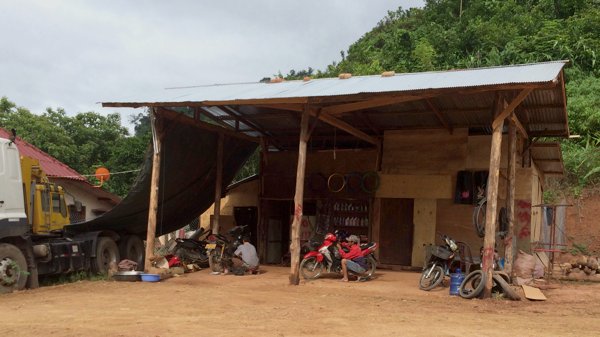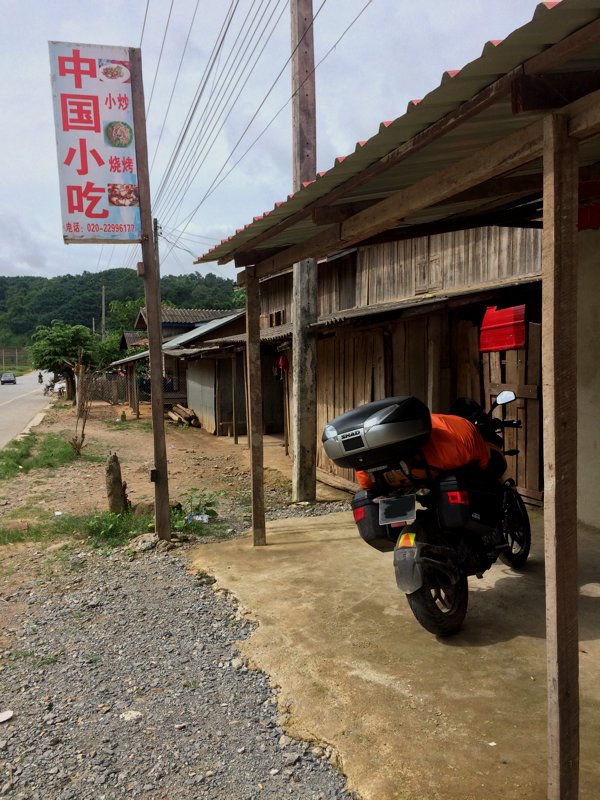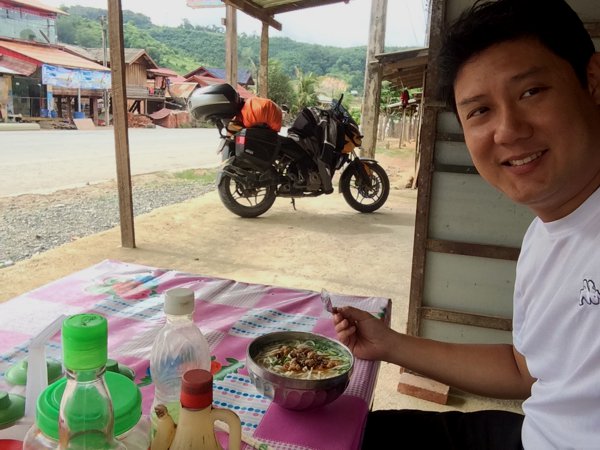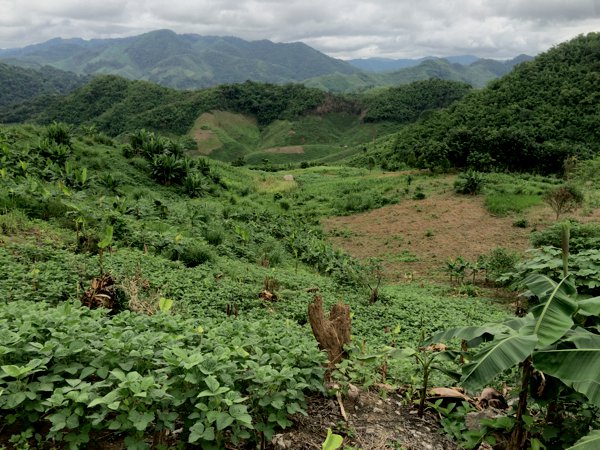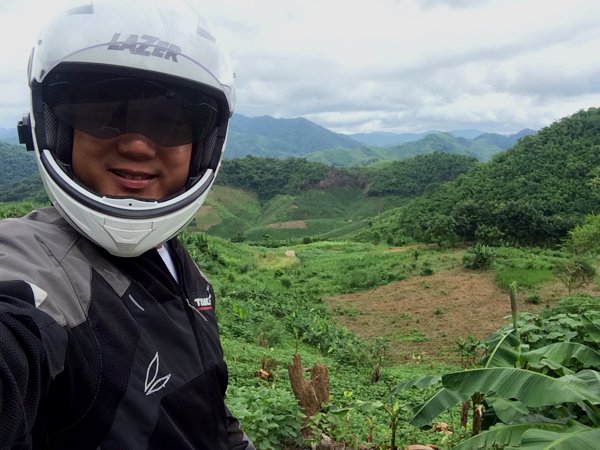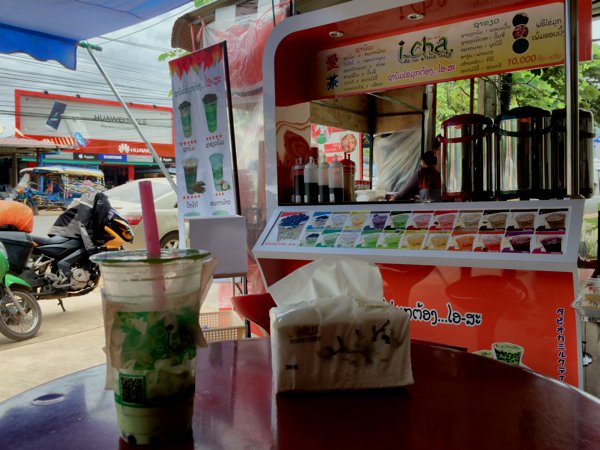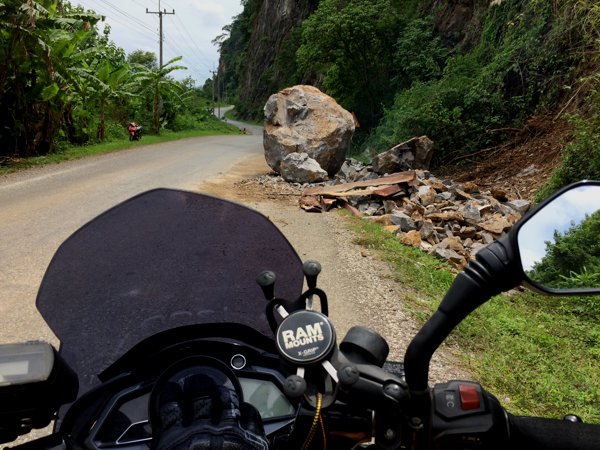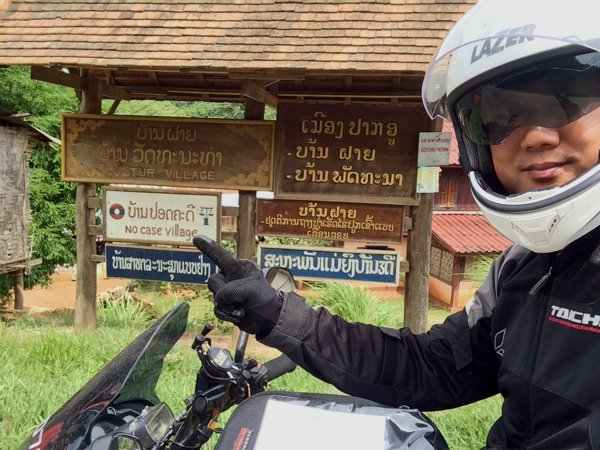 The ENTIRE ROUTE from Luang Namtha to Luang Prabang was a mountain snake pass. Yes, there were a couple of bigger towns along the way (which made excellent break points), but otherwise it's all rural country side.
…and then SUDDENLY, a kid bolted out from nowhere and stood in the middle of the road, DIRECTLY in my path of travel. Head turned towards me, eyes wide opened, and frozen in his tracks. I hit my brakes, slowed down just in time and managed to avoid an accident. Phew!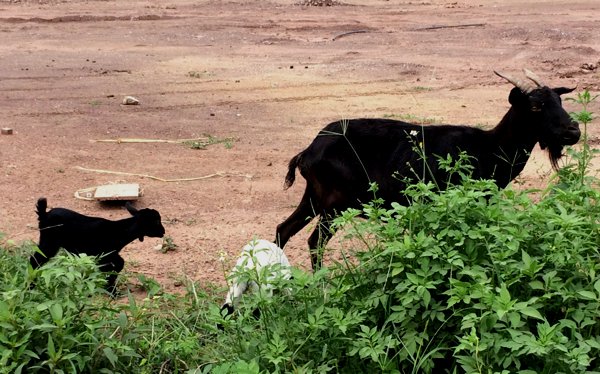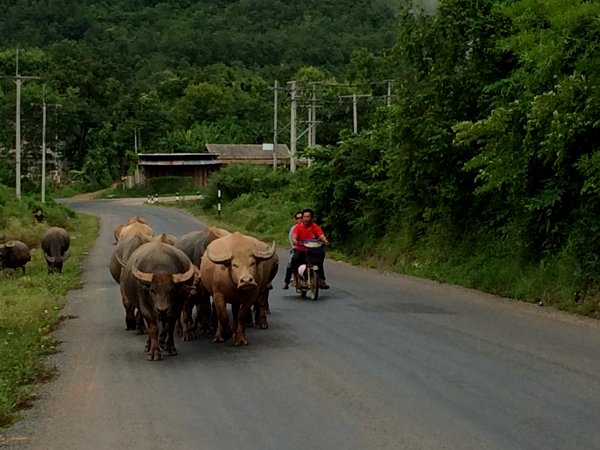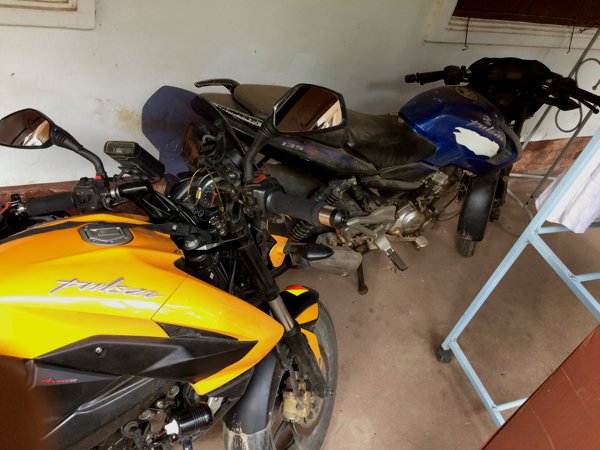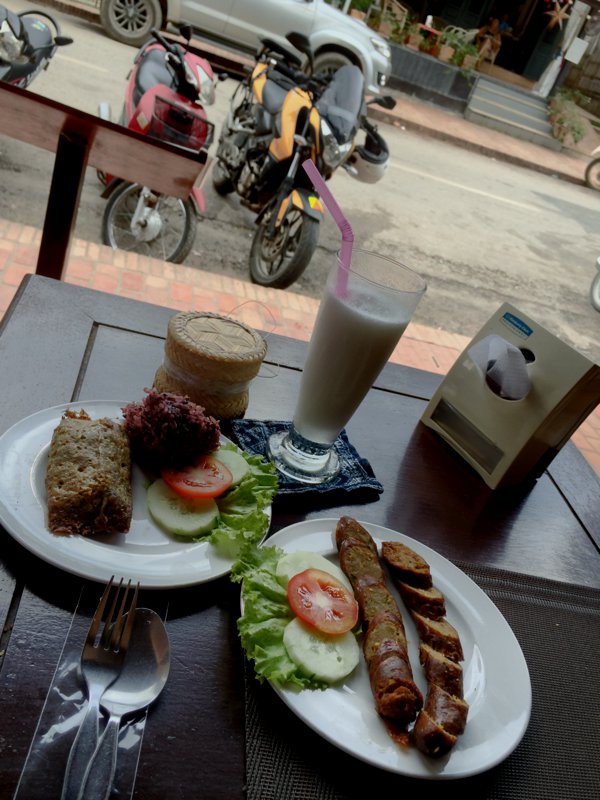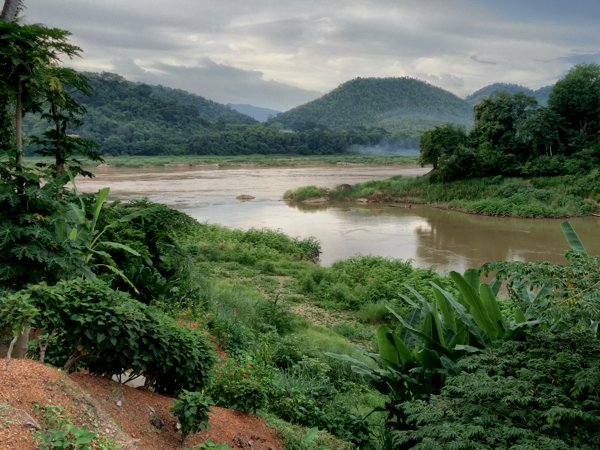 Luang Prabang It is a city in north central Laos, consisting of 58 adjacent villages, of which 33 comprise the UNESCO Town Of Luang Prabang World Heritage Site. It was listed in 1995 for unique and "remarkably" well preserved architectural, religious and cultural heritage, a blend of the rural and urban developments over several centuries, including the French colonial influences during the 19th and 20th centuries. -Source: Wikipedia