14 July 2016, Thursday. So I woke up at 4:30am this morning, determined to witness the morning alms giving ceremony I missed yesterday. Left my room around 5:15am and walked towards Sisavangvong Road in Luang Prabang.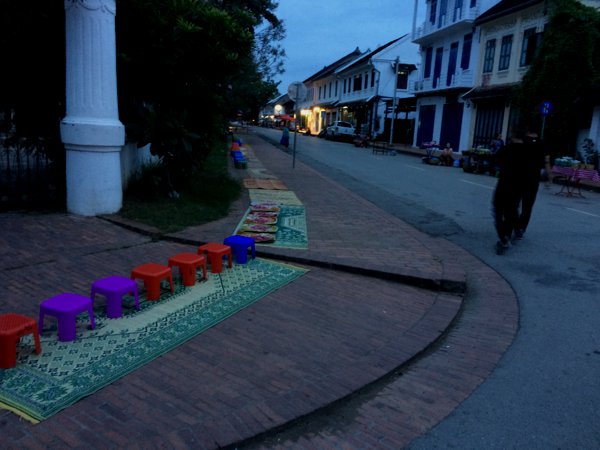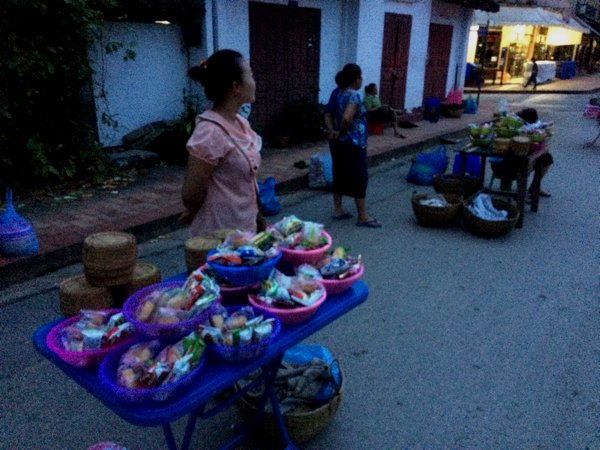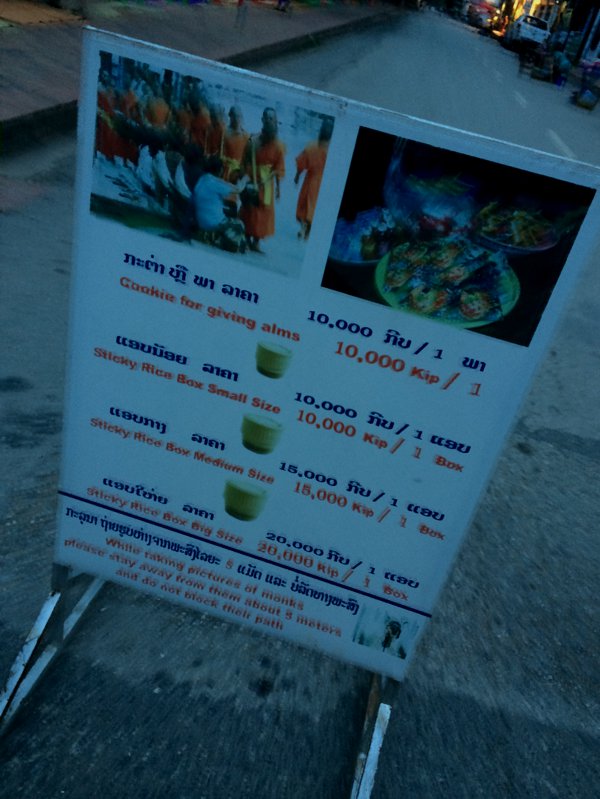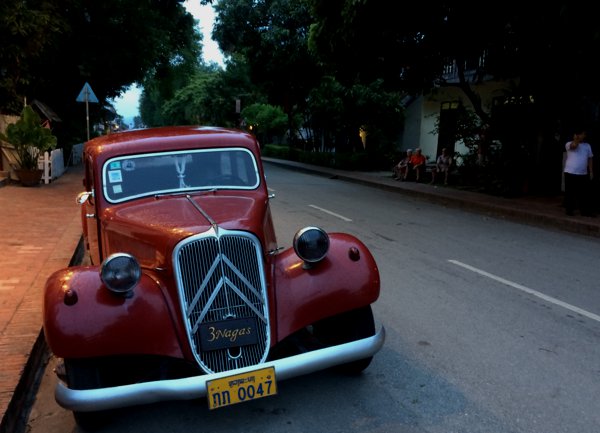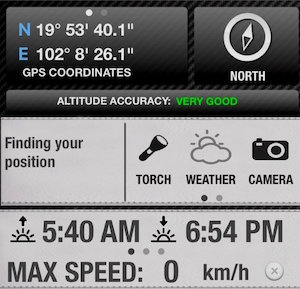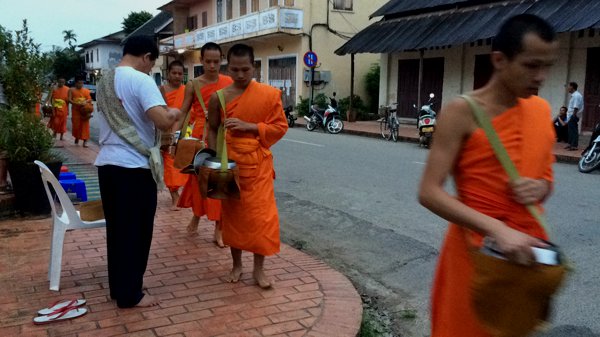 Tourist are encouraged to participate in the ceremony only if it's meaningful to them. The monks won't mind being photographed, but would request the tourists to not get in their way. Also, no flash photography please – something some tourists just didn't understand.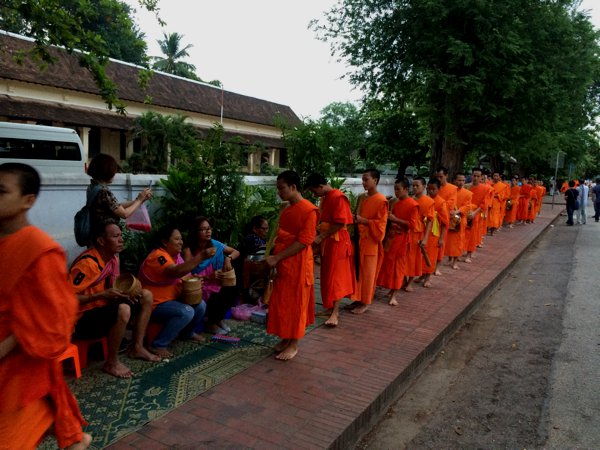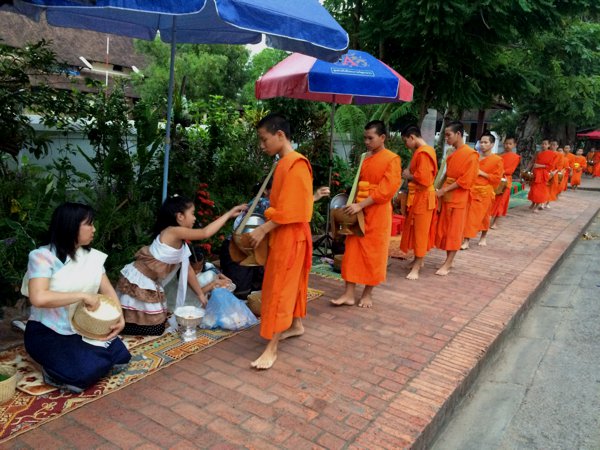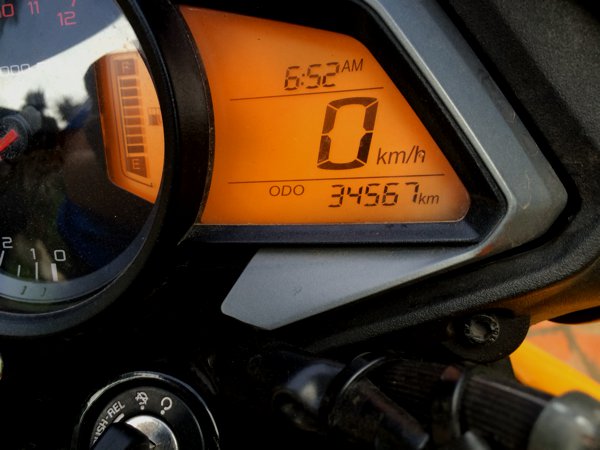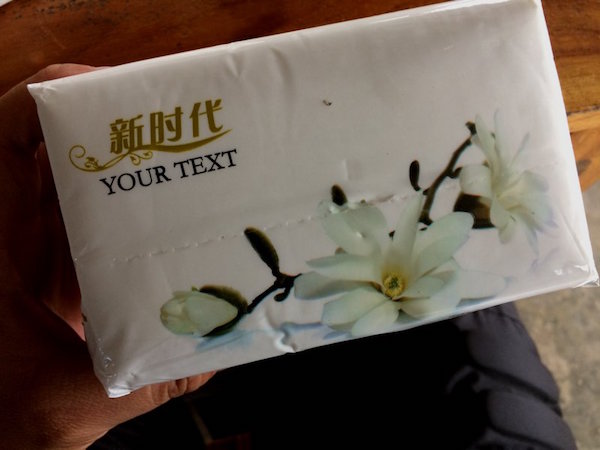 The MAIN ROADS here in Laos are horrible, horrible, horrible. There are no highways, no freeways. It's mountainous snake passes all the way to the capital city of Vientiane. As if that's not bad enough, potholes, loose gravel, sand traps, and mud blobs booby trap the entire route. And then a rain cloud descended and it was misty and foggy. And the floor was wet and super slippery.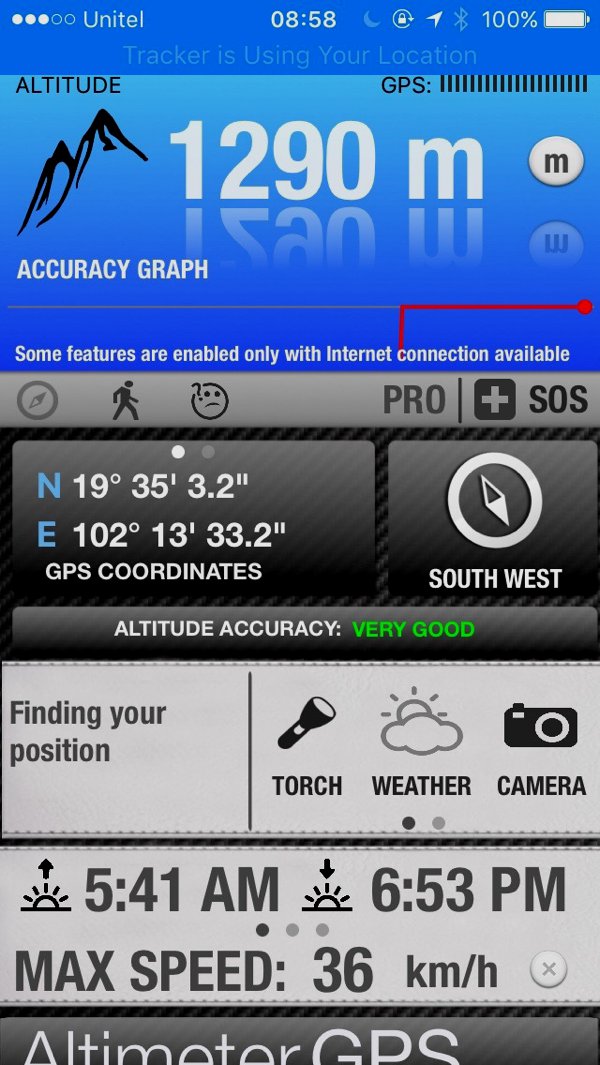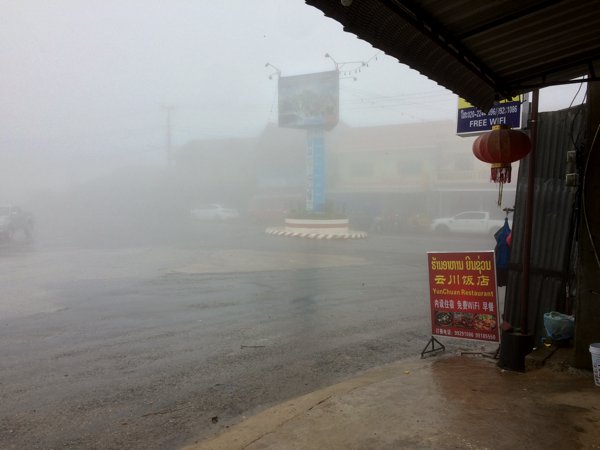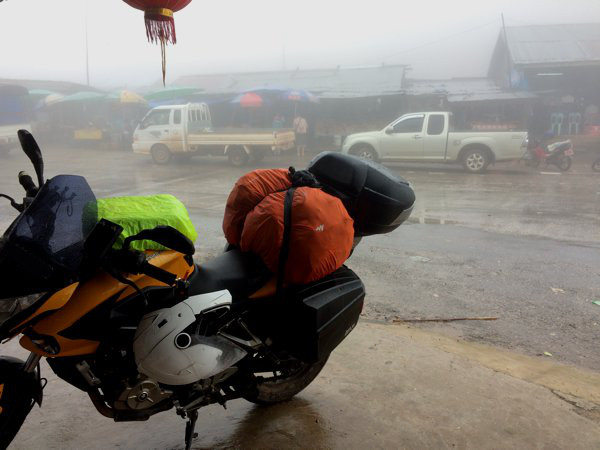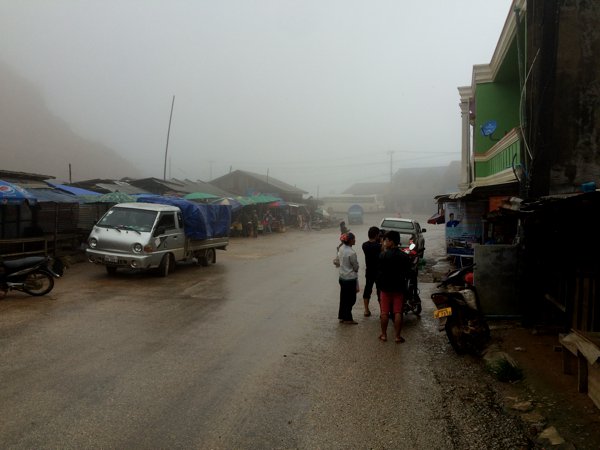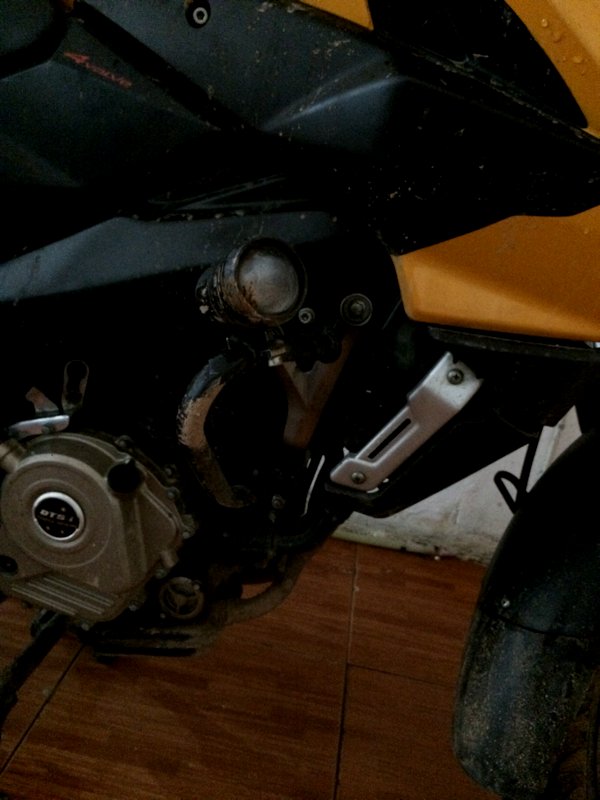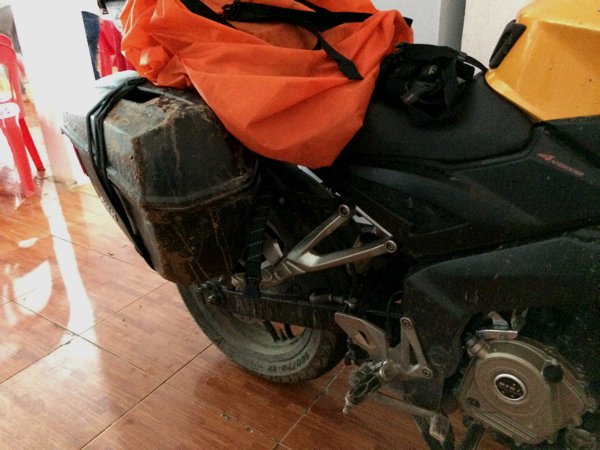 Thankfully, I was on full gear – except I didn't have knee protectors on. That's another story on this one. So some bruising on the right patella and I'm limping a little now. After resting for about 2 hours, I tried going out for a light walk earlier and the knee seems okay – just a little sore. Will probably be okay by tomorrow. Thankfully, the biggest damage is a just a bruised ego. The Givi side box, the engine guard, the mirror, the bar-end and the brake pedal can all be easily replaced.