I was going through my day as usual when I received an alert on my mobile phone. It was a WhatsApp text message shared in a rather closed-knit chat group.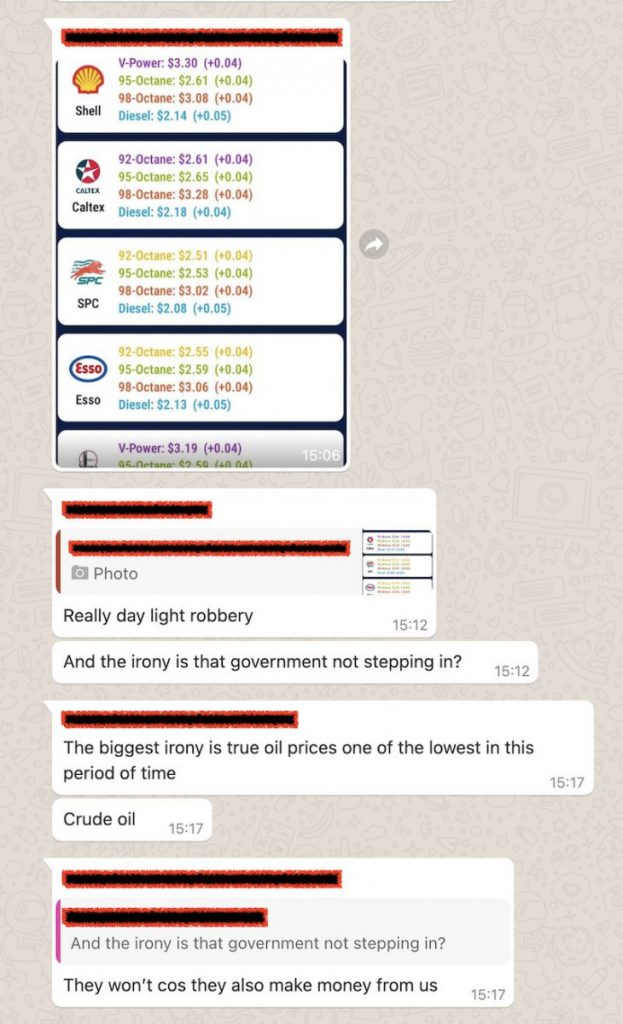 It appears that the petrol companies here in Singapore have raised their pump prices yet again. Prices have risen by 4 to 5 cents a liter across the board. A liter of 95-octane gas now costs S$2.61 – this translates to approximately US$8.82/gal or US$1.94/liter for the non-SG folks reading this. Yup! Gas prices in Singapore is heavily taxed.
As consumers, we hate high prices. It was natural for rants to start appearing. Some blamed the government. Some expected the government to step in to regulate prices. One even commented in curiosity that prices were climbing despite crude oil being at its lowest during this period of time.
Yeah – LOWEST!….. Or is it?
Continue reading

"Help! Pump prices are soaring!"