I've been using Meguair's Quik Wax on my vehicles and motorcycle helmets with excellent results. Easy on, easy off application. Smells great too! However, I do find Quik Wax to be a little on the pricey side.
So since I had a can of Lemon Pledge laying around my house (I use it regularly to clean and polish home furniture), thought I'd give it a go on my motorcycle helmet.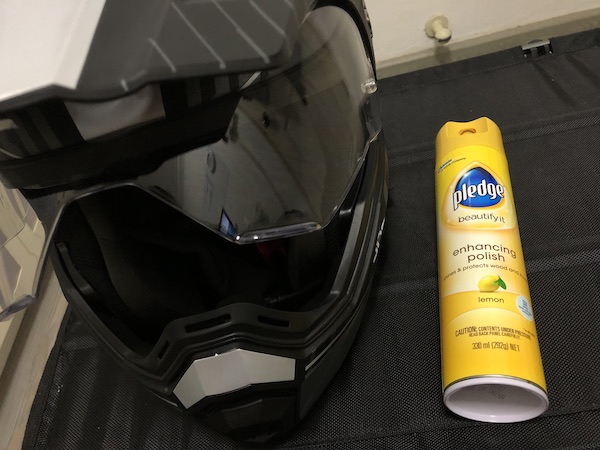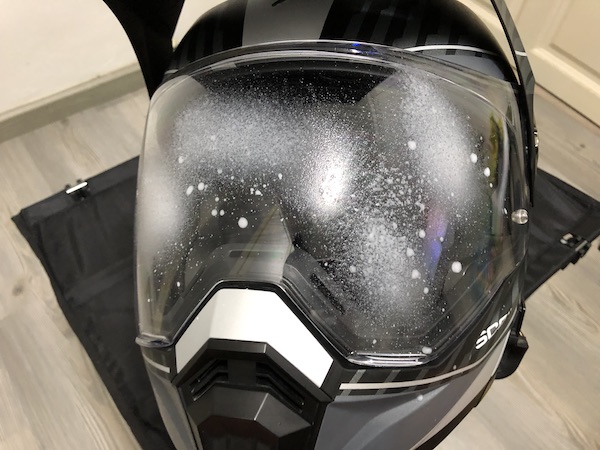 I realised that one major ability that Pledge had that Quik Wax and most of the other waxes I previously used did not have was a very deep cleaning ability. Areas on my all-white helmet that started showing black'ish stains were easily removed using Pledge.
Inexpensive, effective, and so readily available – Pledge is now my newfound favourite helmet cleaner and polish!