I missed the cruise control on my R1200GS. Now with the 1200 gone, and the G650GS being my primary bike, I was searching for ways to introduce a cruise control-like feature on the otherwise low-tech bike. Until I came across the Kaoko Throttle Stabilizer!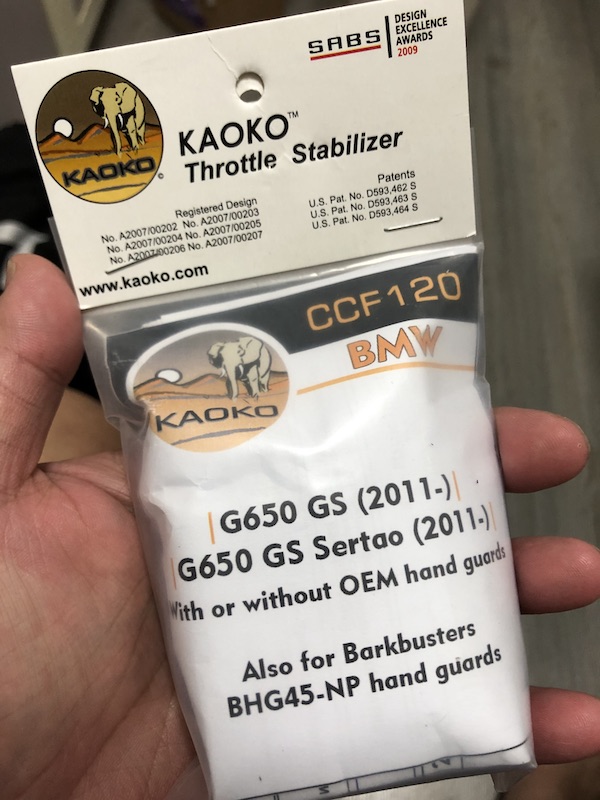 The Kaoko isn't a real cruise control. It simply adds some adjustable friction to the throttle to keep it in place. The solution is simple and elegant. And dare I say, not as "dangerous" as it sounds. It doesn't lock the throttle at all, but merely introduces friction to hold it in place. Even with the additional friction employed (ie, cruise control ON), it was still relatively easy to ease off on the throttle merely by twisting it forward. Granted that it won't "spring back", but nothing a little twist of the wrist can't handle.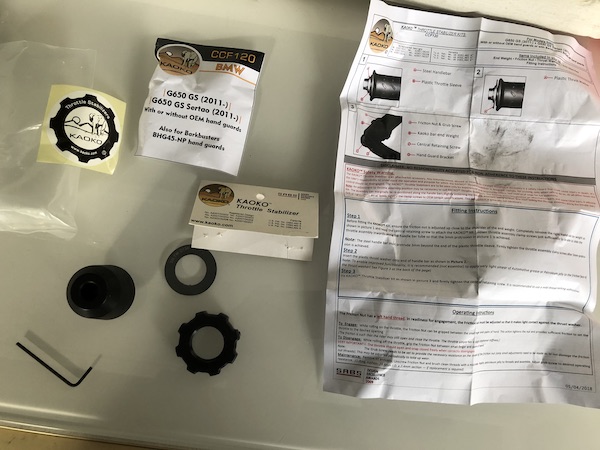 Installation is VERY easy. It took me literally less than 5 mins to install the whole thing! LESS THAN 5 MINUTES!
Remove old bar end weight. Install friction plate. Install Kaoko weight. Done!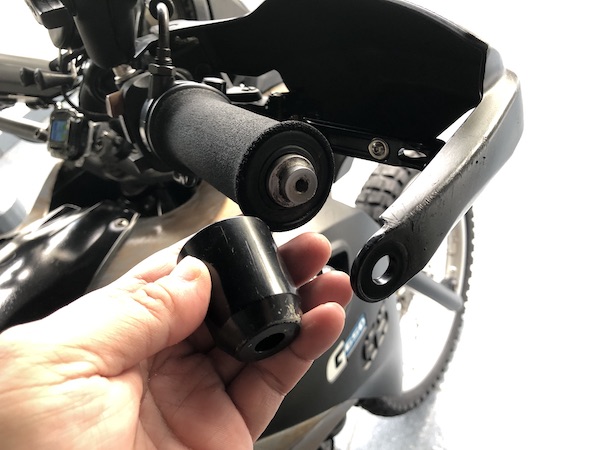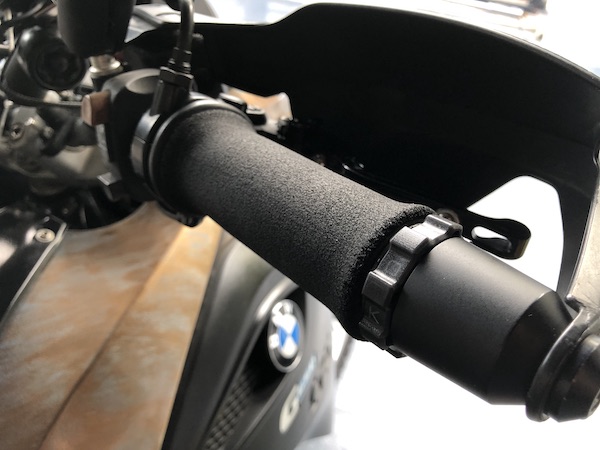 I've not had the chance to test this on long rides. But I did test it sporadically on the short stretches of highway runs in Singapore.
I LOVED IT!
With a slight turn of the knob using my little finger, I could now increase the friction of the throttle and hold it in place. Being able to periodically relax the throttle hand on long stretches of highway can sometimes be very welcoming!
Can't wait to test it on my next tour!