Safety has no compromise. In my recent 2,000km tour to Thailand, I experienced one of the heaviest downpours when traveling along the Malaysian North-South Highway (NSHW). Visibility was so bad that many vehicles had their hazard lights blinking as the crept along. I had a riding buddy close behind me, and over the Sena Bluetooth comms, I queried…
"Hey JC, I'm gonna lightly hit my brakes. With my tail lights turned on, can you help me take a look to see if the OEM Honda CB400X brake lights are obvious enough, or do you think I should add an auxiliary brake light?"
I tapped on the brakes lightly and intermittently.
"You should add an additional brake light."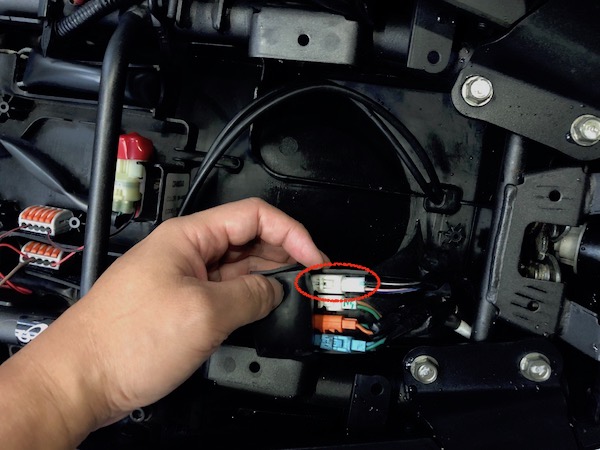 The CB400X brake light wires and connector can be accessed from the LHS of the bike underneath the seat. While I haven't figured out what the other connectors are, I've traced the brake lights to the right-most connector (it was the only 3-wire connector anyway).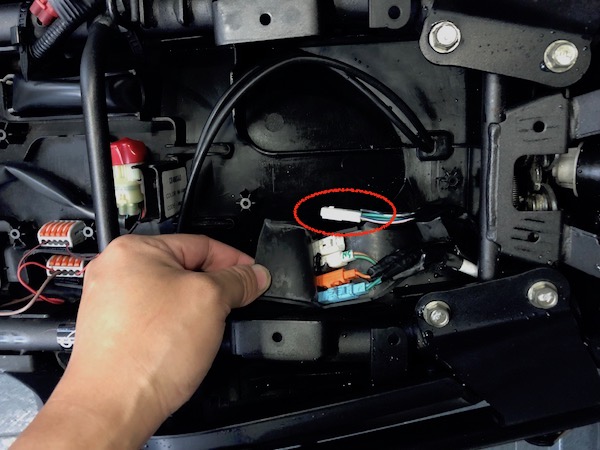 To test if it was the correct connector, I gently disconnected it and turned the ignition on. True enough – the brake lights went dead.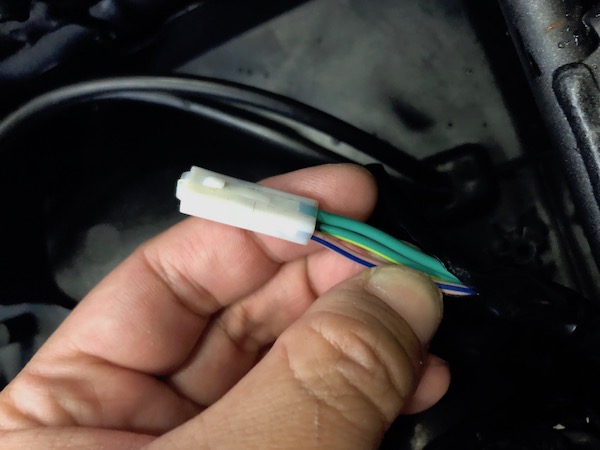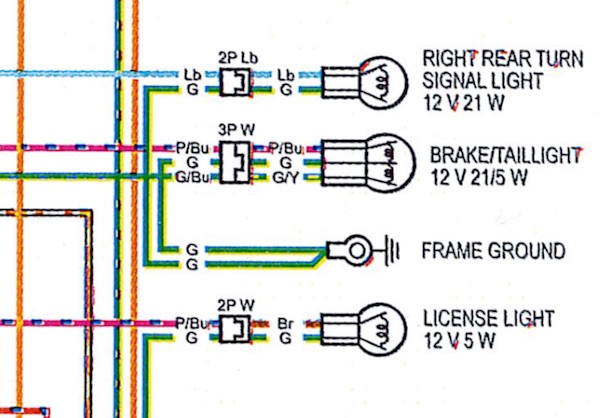 The brake / tail light has 3 wires. The GREEN wire is GROUND, GREEN-YELLOW is for the BRAKE light, and PURPLE-BLUE wire for TAIL light. For the purpose of this exercise, I tapped on the GREEN and GREEN-YELLOW wires for the aux LED brake light.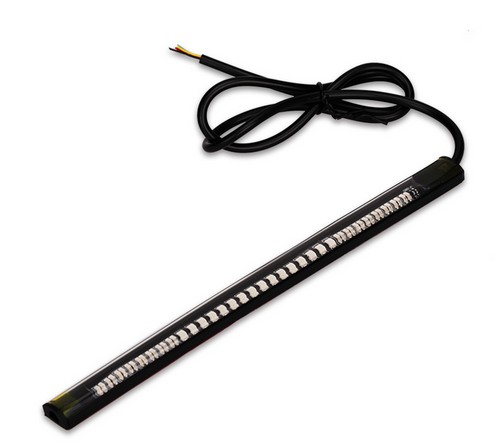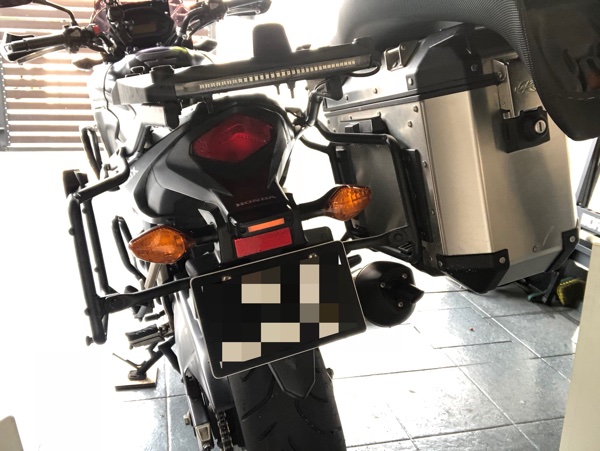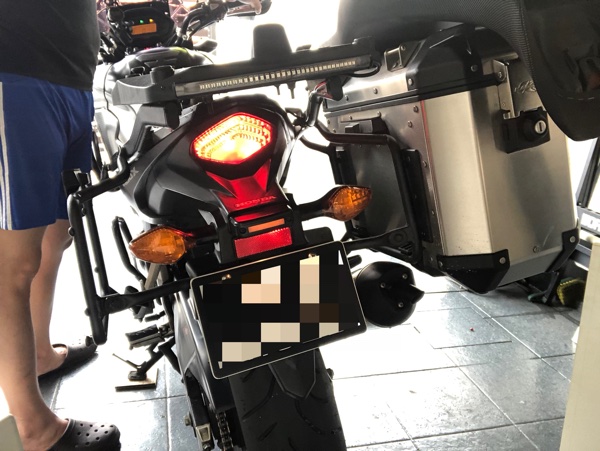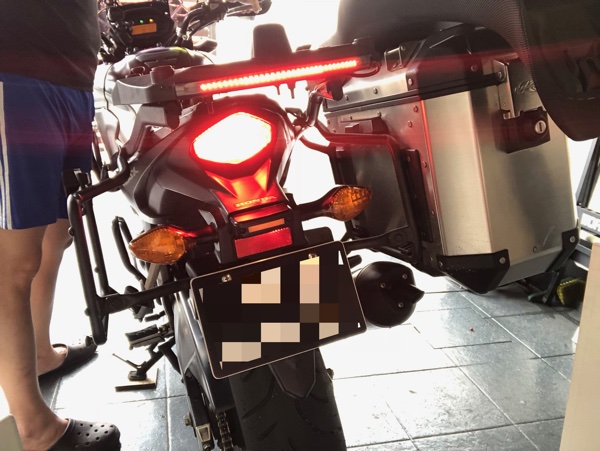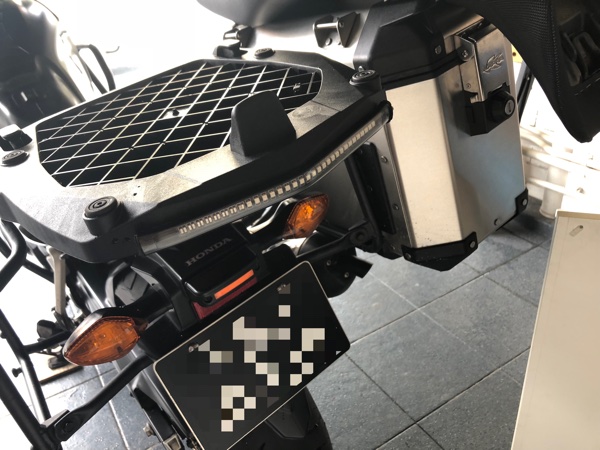 Viola! LED brake lights installed! This will definitely give better braking visibility to vehicles following behind.