My very first DIY mod on the CB400X – wiring up for USB power!
Now, I'm super-dependent on my mobile phone (who isn't these days??). My iPhone 8 is not only my communications device, but also my GPS navigator. With the screen kept on and GPS active, it takes a huge toll on the phone's battery. Ideally, it should be hooked up to a USB power source to keep the battery charged.
I'm still awaiting for some other electronic accessories to arrive via mail order. Meanwhile, I'll need to keep my iPhone happy. So I did some research on how best to tap a 12V source only when the ignition is turned on. Turns out that Honda has an Options Plug tucked neatly underneath the seat which provides a source of 12V (always on) and 12V (only available when ignition is on). Perfect!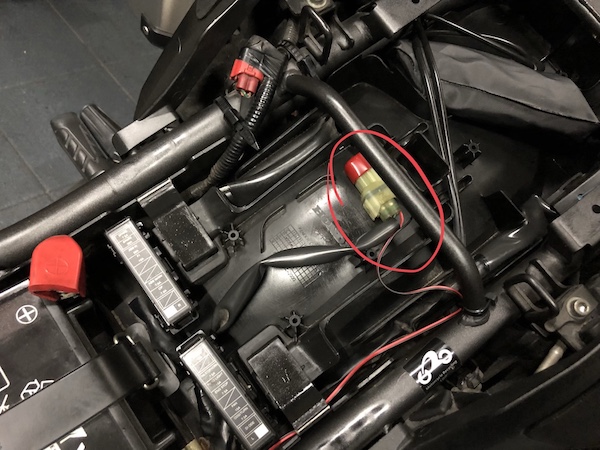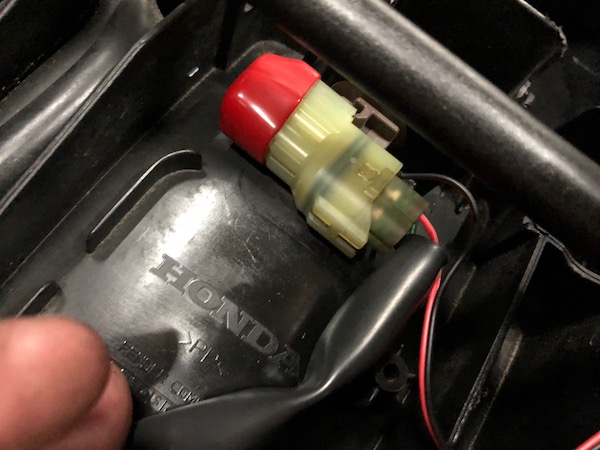 And so I popped opened the connector, slotted in the USB power wiring, routed it along the side panel, secured it with loads of cable tie, and routed the USB socket to the handlebar area.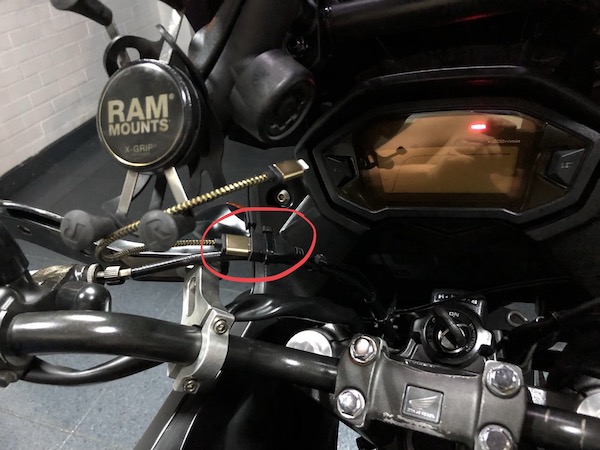 This is a quick and dirty way of tapping power. But until I receive the rest of my electronic accessories, I will then do a proper relay-switched power with a fused distribution box setup – something similar to what I did for my Pulsar.
But until then, this crude setup will have to do… =)