With the recent acquisition of the Honda CB400X, it's now time to get it tour-ready. The previous owner threw in a a puny 35L top box and that was hardly enough for my needs. I'm a storage hog and I love ample storage space on my motorcycles. I just love the idea of the ability of my mechanical steed to carry me and my luggage to far flung places – adventure on a whim!
So what better way to equip the Honda mid-sized adventure bike with some adventure luggage? A set of adventure aluminum boxes, of course!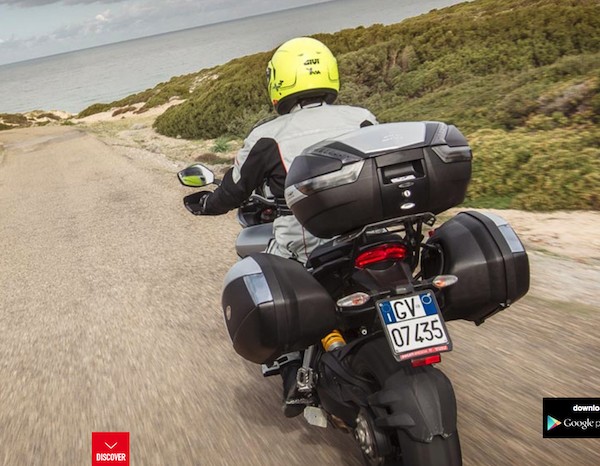 I had initially wanted a set of Givi plastic luggage that will give the bike an urban tourer look. But I know of someone who got a set of Givi V35 side boxes and accompanying rack that would have cost as much as a *COMPLETE* Kappa aluminum luggage set – INCLUDING a 48L top box! GASP!
So after much research, I thought that a set of Kappa K-Venture's from the ever popular Lim Ah Boy gave the most bang-for-the-buck. And I went for the KVE48A top box and a set of KVE37A side cases. Kappa, being Givi's sister brand, carries a set of aluminum luggage that's strikingly similar to Givi's more well known set of Outback Trekkers – only cheaper!
As these aluminum boxes are pretty heavy even when empty, I opted to get a set Kappa-designed side rack that was built specifically for the Honda CB400X / CB500X, instead of the universal rack. You see, as my Pulsar is not a globally popular bike, Kappa (or Givi) doesn't have a 200NS-specific side rack. As such, I got a set of universal side rack and had a shop to install it for me. While it still does its job decently well holding my K22N plastic panniers, it didn't have a horizontal brace bar. So when the panniers are loaded up a little more, it tends to sag downwards and inwards – creating a V-shape profile when viewed from the rear. This doesn't give me a lot of confidence with it's load carrying capability.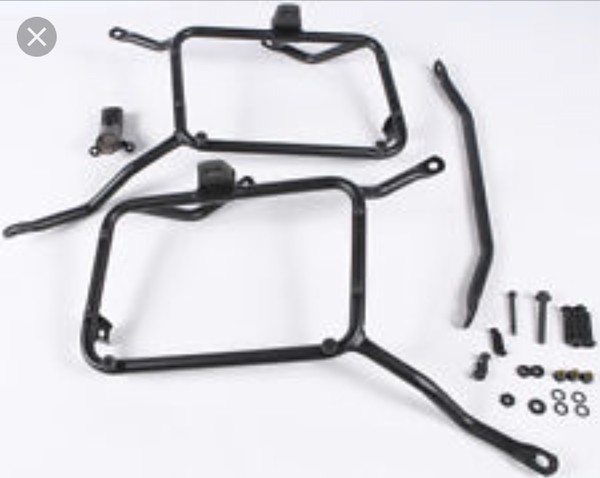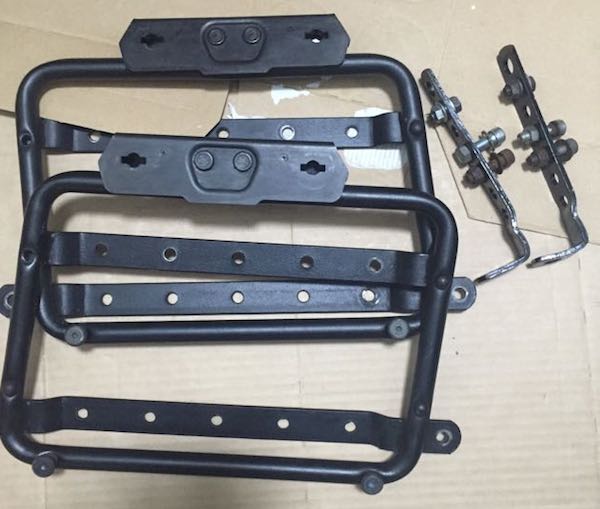 The bike-specific side rack was thoughtfully designed and excellently constructed. When put together, it gave a VERY solid feel – something that I was confident would hold the loads of the heavy'ish aluminum panniers. And the most impressive part of it was that the set even comes with an exhaust muffler extension that diverts hot exhaust gases downwards and away from the bottom of the panniers, so that the panniers don't get exhaust heat damaged! Well done Kappa!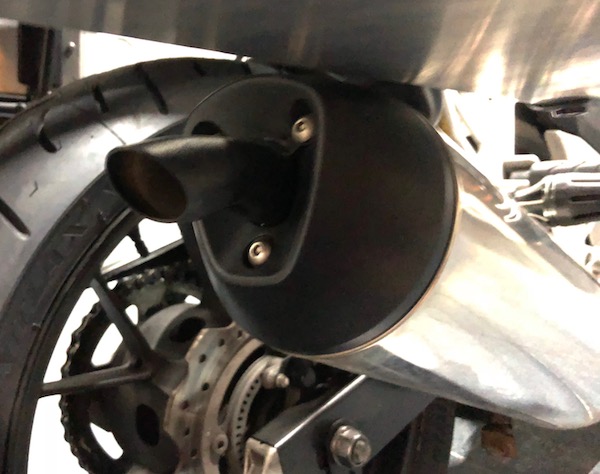 The 48L top box along with the 37L side boxes now give me a massive total of 122L of storage space! Sufficient for any upcoming adventure that I may have!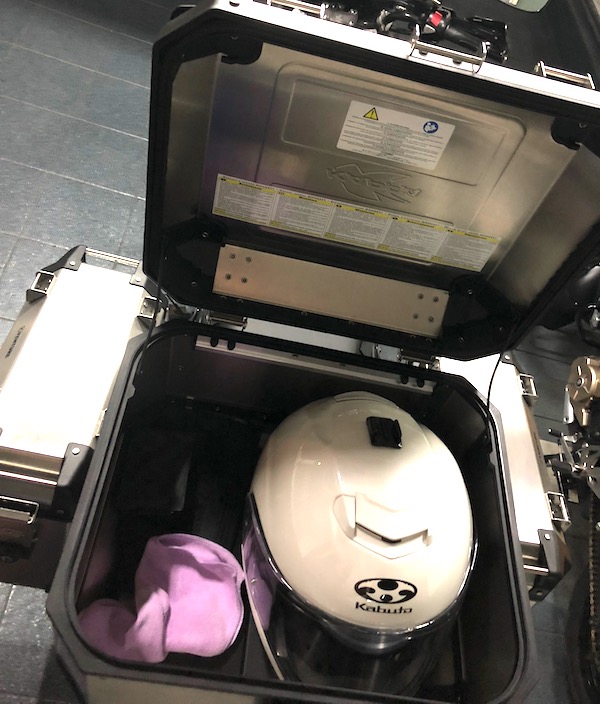 For those who hate juggling a bunch of keys would love the KVE37A side box set. Kappa has decided to include an additional key-lock set that can be used to replace the one on the top box, such that ALL THREE boxes can be opened by a single same key! Neat!!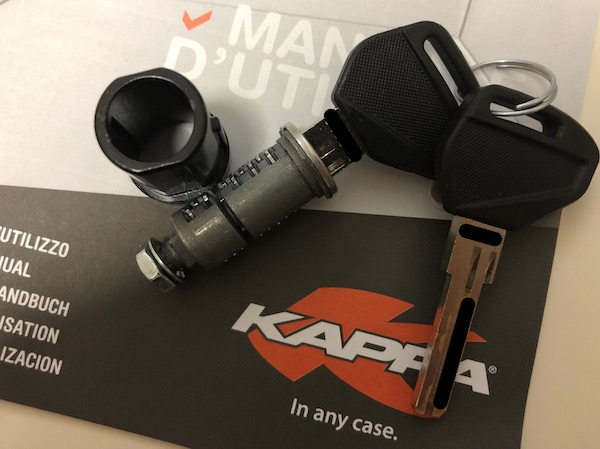 I didn't have the chance to compare the Kappa K-Venture set with the Givi Outback Trekker. But from my desk research, I think the top boxes are highly similar – they probably even use the same mount! While the side boxes look very, very similar at first glance, there are some subtle differences.
The mounting mechanism on the Givi Outback Trekkers appears to be superior to the Kappa K-Ventures. The Givi Outback Trekker side cases have an additional locking mechanism that's the Kappa K-Venture doesn't. Also the Givi's seem to have a visual indicator that turns green when the panniers are locked in place – giving the assurance that the boxes are properly secured. Kappa K-Venture's mounting system is much simpler, but possibly almost as effective.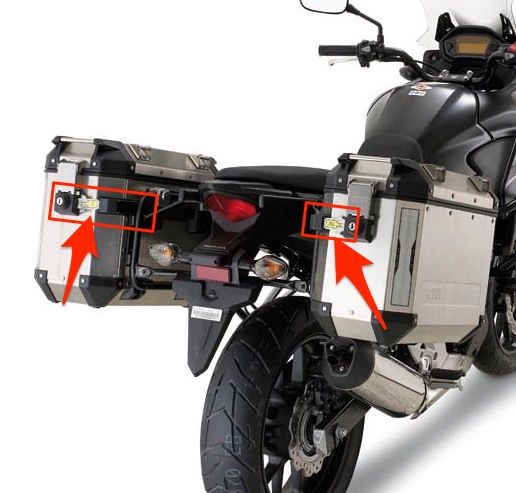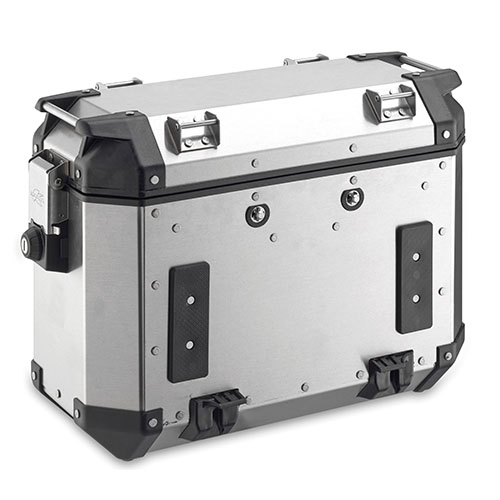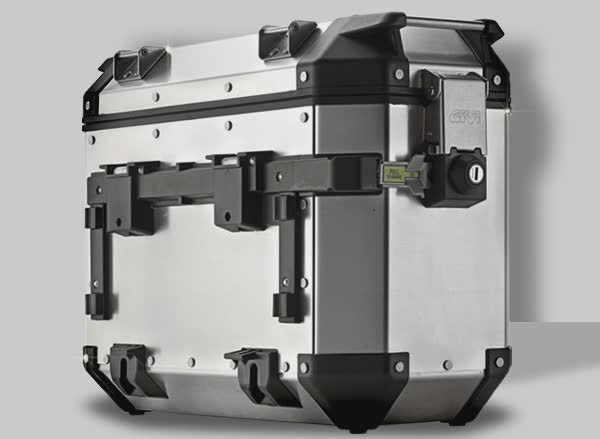 I don't know about you, but for half the price of the Givi's, I'm sticking to the Kappa K-Venture aluminum adventure cases!
Now, I'm just dreaming of my next motorcycle adventure!