Work has taken its toll on me. I've lately been so consumed with it that I've not had the time to update this blog in a while. I went dirt bike riding at Tristan Park with a bunch of crazy fun poeple and I've yet had the time to compile the video and pics. Anyway, this morning, at the suggestion of Bernard, we headed to a hidden gem in Desaru area – Batu Layar.
The morning ride was a typical mix of Malaysian highway and B-roads. As with most morning with nice weather, we were greeted with flanks of scenic greenery and countryside back roads. But because we set off from B-Point a little bit later than usual today, the sun was hanging high and the surroundings looked unusually greener. Nice.
As I had the GPS coordinates keyed into my trusty iPhone 5s, I took point and led the group. It wasn't because of my exceptional navigational skills (phhhhtt!), but rather, because I was riding the lowest engine capacity bike in the group that I knew that if I didn't set the pace, I would easily fall behind the group and lose them. And so with not just one, but TWO 1200cc BMW's in my rear view mirror, I had a momentary imagined sense of importance. Hahah! Imagine this – a BMW R1200GS and a BMW R1200RS eating the dirt of my Pulsar 200NS! Take that!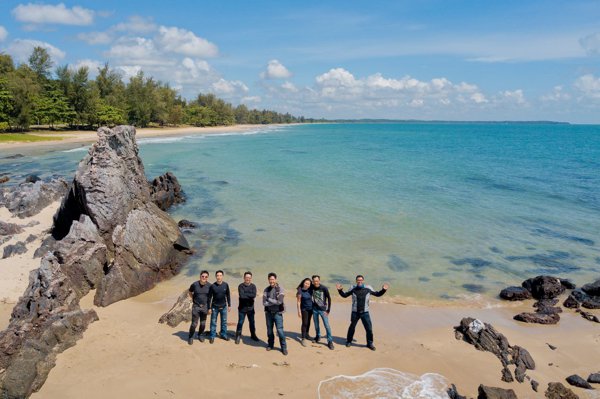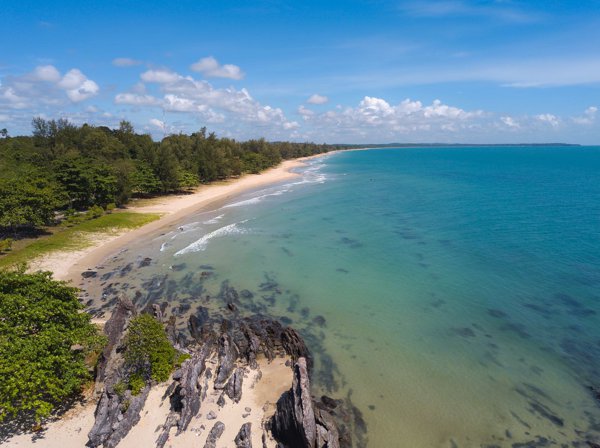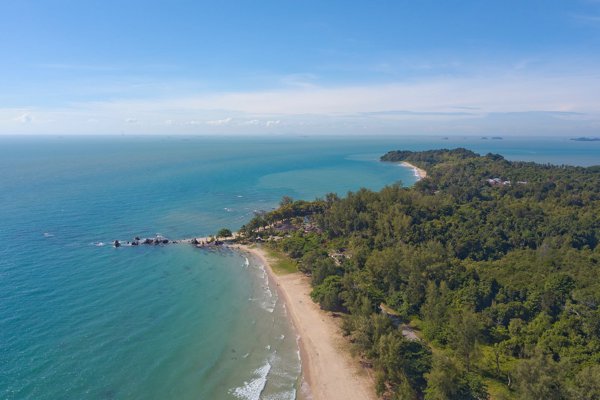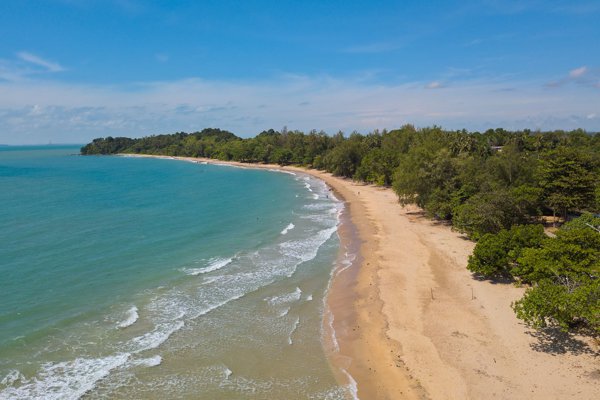 The blue waters off the coast of Batu Layar looked amazingly refreshing and inviting on a nice sunny morning. Unfortunately, none of us brought along our swim gear. And so we had to contend with just walking along the beach.
No… but no… Bernard wanted to take his brand new BMW R1200GS onto the beach. Why? But why? Well, because it was built for off-road adventures, isn't it?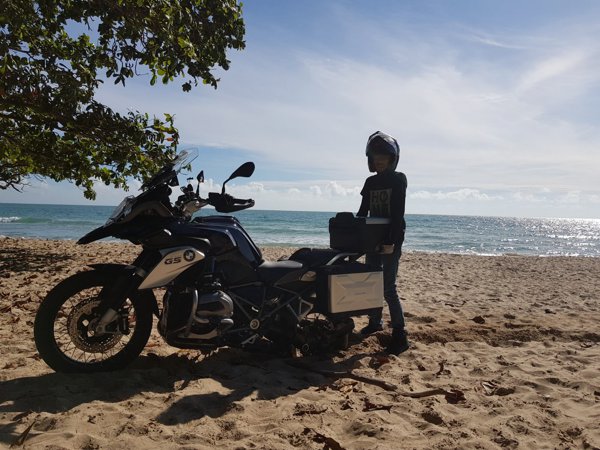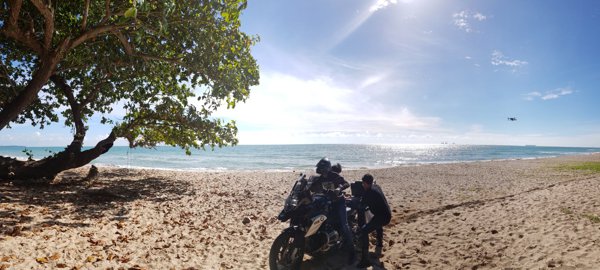 …sigh Bernard! Your GS is a fine machine. But you need knobbies – not street tires!!!
Yet another Sunday Morning Ride with a new place explored and some silly sand fun! LOL!
---
Photos and videos credit to Kong Ping with his DJI Mavic Pro drone, and Bernard and Esther.