6 bikes – 2 Honda CB400X's, a Yamaha XJ6, one Honda CBR150R, a Triumph Street Triple and a Pulsar – gathered for a Sunday Morning Ride. Today, we planned to head to Gunung Pulai waterfall. Again, we gathered at B-Point and had a light breakfast before moving off. This morning, however, the weather wasn't treating us too well, and it was raining lightly just as we were about to push off. And so we performed a quick routine rain dance to don our rain gear, and before long, we were wrapped up and prepped to go!
Thankfully, the skies cleared up a little and the rain stopped shortly after we moved off. And soon, we were greeted with awesomely great roads like this…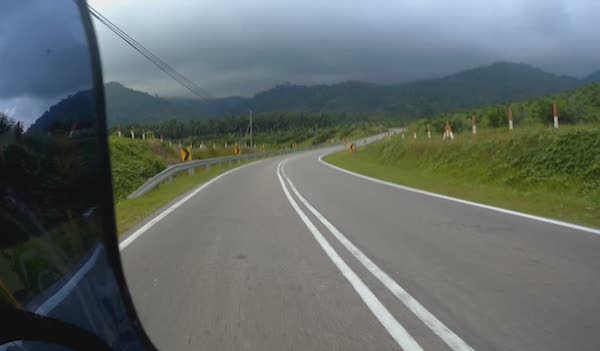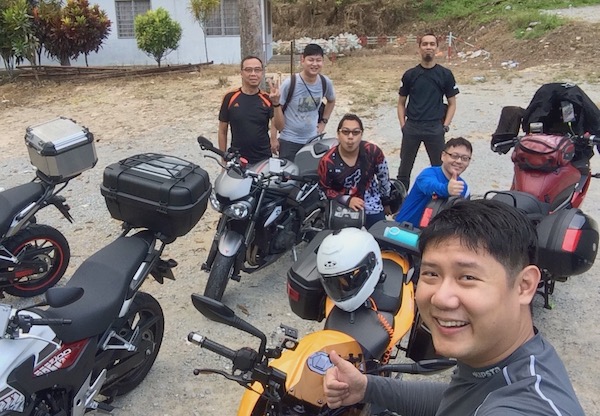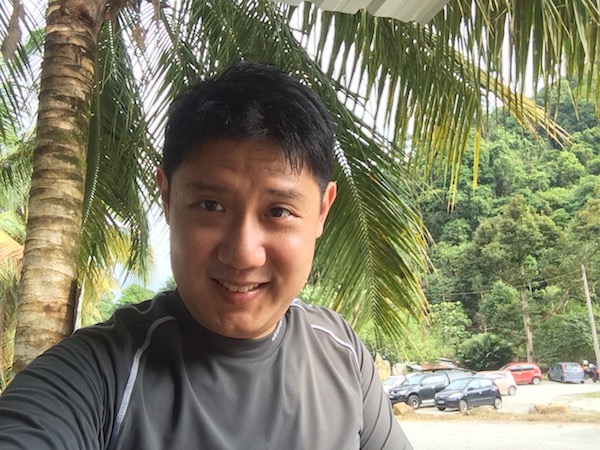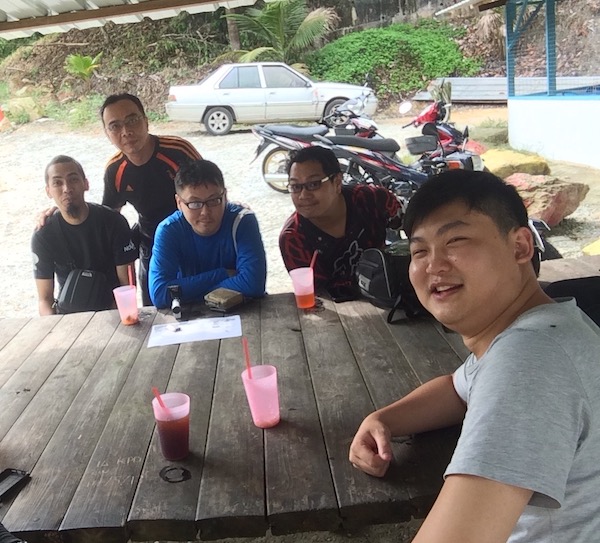 Unfortunately, the park was closed. Apparently, there were several reported cases of Leptospirosis – a bacteria infection caused by human contact with water or soil contaminated by animal urine. So the park rangers have decided to quarantine the area and not allow any visitors in till the situation blows over. So no waterfall for us today.
We got some cold drinks and took a short break at a nearby coffee shop while we decided where to head to next. And since we had some time (it was only 0930h then), we then decided to ride to Kukup!
Kukup was a busy little town on the south-western coast of Johor. The place was buzzing with activities. But since we weren't prepared to explore the area, we didn't stay for too long before we started heading back to Singapore.