There we go again! This week, we headed to Desaru's fruit farm! Well, the trip was planned at the very last minute – on Saturday night. It all started with a WhatsApp message sent at 9pm, Sat:
"Any rides tmr?"
"I don't mind… but dunno where to. Hahaha."
"Desaru"
"Don't mind"
…and that was it! Planned just 10 hours before the trip itself!
Turns out that someone within our group has booked a room at Resort Tunamaya for 1 night as a short getaway. Well, at least it gave us a destination to head towards to.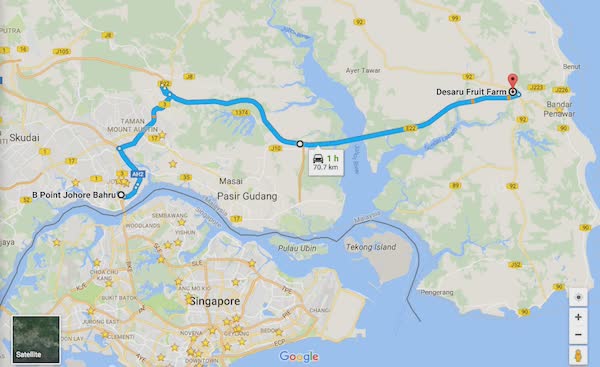 The morning ride was pleasant and the Sunday morning traffic was light. And before long, we arrived at Resort Tunamaya. We hung around the beach and soaked in the morning sea breeze for approximately half and hour or so before we decided to head to the nearby Desaru Fruit Farm to get some drinks and fruits.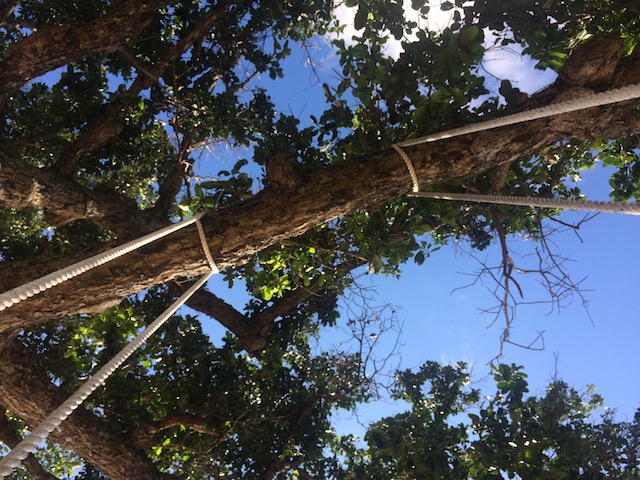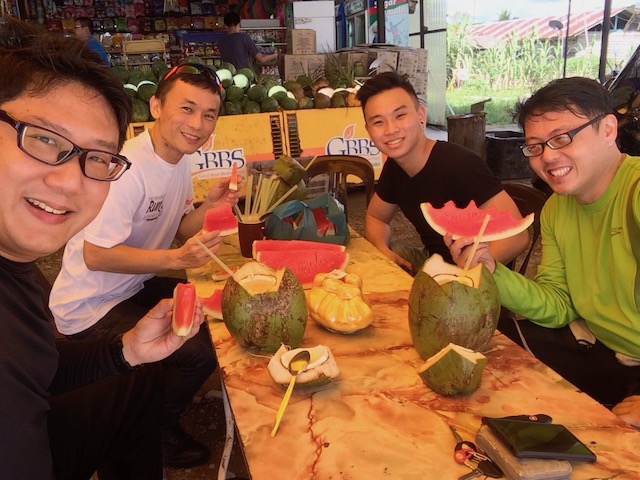 We got a whole watermelon, a portion of jackfruit (really sweet!) and 3 coconuts between the four of us. While it was meant as "light snacks", I think we over-ordered and this eventually turned into my early lunch.
What a healthy Sunday Morning Ride!