9 bikes – 2 Yamaha XJ6's, 2 Honda 400X's, a XVS950 cruiser, an NC750X, a MaxSym 400i, and 2 Pulsars. Finally, I wasn't the only one in the group with a small displacement engine.
This Sunday, we headed to Jalan Sawah in Pekan Nanas – a nice stretch of back road that circles around Gunung Pulai.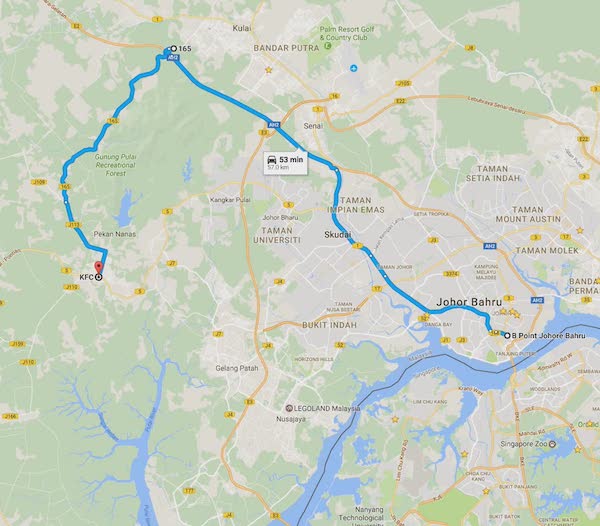 Strangely, today's traffic seem to be heavier than usual. The Causeway was rather busy even in the early morning, and some of us got caught in a slight jam. Even the smaller Malaysian roads were filled with slow moving trucks. Thankfully, the urban road didn't last too long, and soon we found ourselves in the beautiful Malaysian back roads towards Pekan Nanas.