One Honda Super 4, a Yamaha 950XVS, a Triumph Daytona 675, a Yamaha XJ6 Diversion, and a Pulsar 200NS took a leisurely ride to Pontian on Sunday morning. None of us have been here before, but the plan for the day was to ride along a western coastal stretch which looked like it might be unpaved road on Google Maps. We thought that it'll be fun to explore the western coast after exploring the eastern coast of Peninsular Malaysia last week.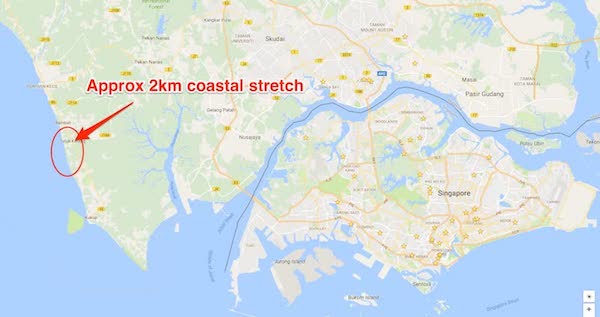 Yup! You read it right! NONE of the bikes were built for off-road! In fact, Cheng Hui failed to inform Eddy about the off-road section and so Eddy brought along his Triump Daytona sport bike for this ride! Nope! Not a great vehicle choice for the terrain!
And so when we arrived at the mouth of the off-road stretch, Cheng Hui with his Super 4 stayed behind with Eddy and his Triumph Daytona. Siu Hon's XJ6, Lawrence's XVS950 and my Pulsar 200NS ventured ahead! The The Yamaha XVS950 Midnight Star – that's a VERY gung-ho cruiser!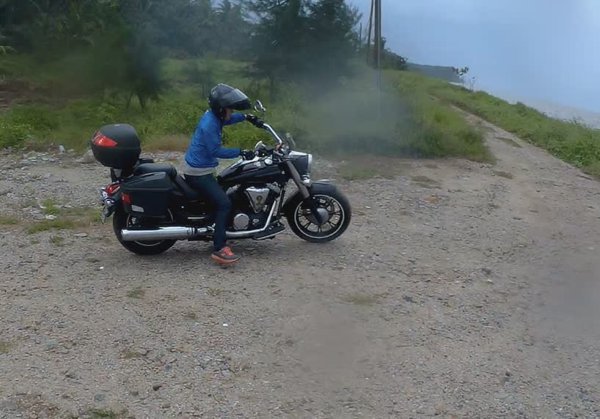 Unfortunately, the road was a little too much for the heavy cruiser to handle and Lawrence had to turn around halfway through. So it was just Siu Hon's XJ6 and me and my Pulsar.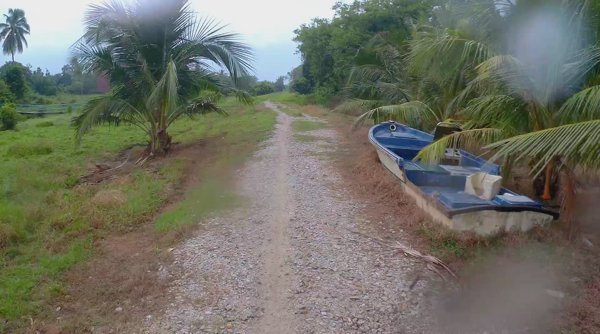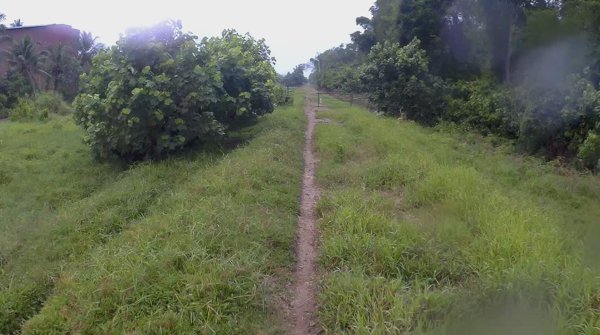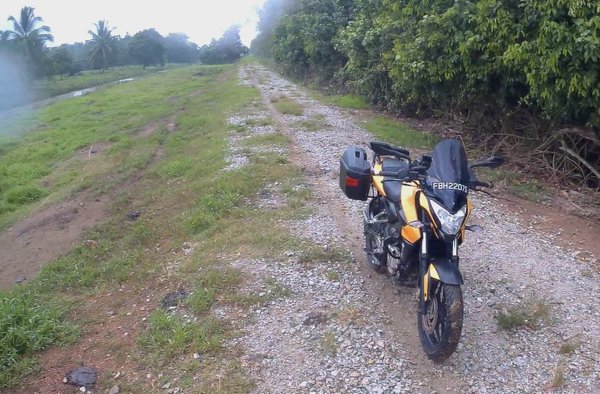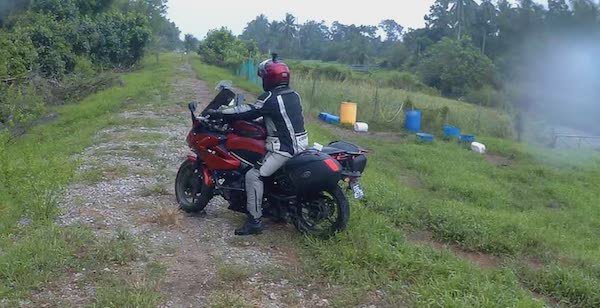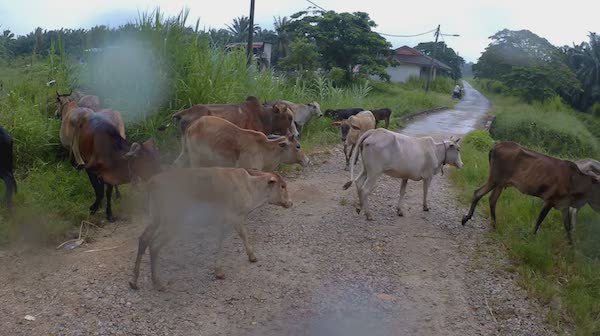 What a day! Nice, straight stretch of gravel, dirt and grass – perfect practice playground for the bunch of complete off-road noobs with their street bikes and street tires! XP +10pts!!