3 practical lessons, 3 weeks, $300, and I finally got my Class 2A driving license!
For those who are unfamiliar with the Singapore tiered driving license scheme for motorcycles, (regardless of age and driving experience,) motorcycle learners start off with a Class 2B license which limits the rider on a motorcycle with engine below 200cc. You'll need to wait ONE YEAR before you can register for lessons for the next tier. Passing the next tier, Class 2A, will allow you to ride a motorcycle of up to 400cc engine capacity. Again, you need to wait for another ONE YEAR before you can register for lessons for the next tier – the coveted Class 2 unlimited cc license.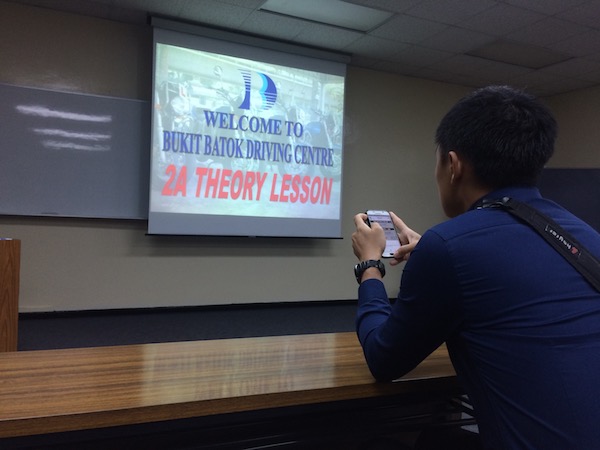 Overall course structure for Class 2A comprise of a 100-minute theory lesson and 3 practical lessons (including an evaluation session). The practical course structure for Class 2A was largely similar to Class 2B – with the addition of the Bumpy Course. Timings for the Narrow Plank station was also a little bit more challenging (8secs vs 6secs for 2B), and speeds for the Emergency Braking section a little higher (40kmph vs 30kmph). And since I took my Class 2B in BBDC, I was more or less familiar with the circuit. No road lessons for Class 2A as you're deemed a licensed-rider with road experience.
I signed up for the course on the 5th Jan 2017 – exactly 1 year after I obtained my Class 2B license. Cleared the theory lesson (no exam) and all the practical lessons on first attempt, and immediately booked for the nearest available Traffic Police (TP) Test. Thankfully, the wait at BBDC is short – about 2 weeks. CDC has the longest waiting time – approximately 2 months wait!
Arrived at BBDC this morning rather dismayed – it was RAINING! Oh gosh! And the sky looked sufficiently dark that we all knew that we would be taking the TP Practical test UNDER THE RAIN! GASP!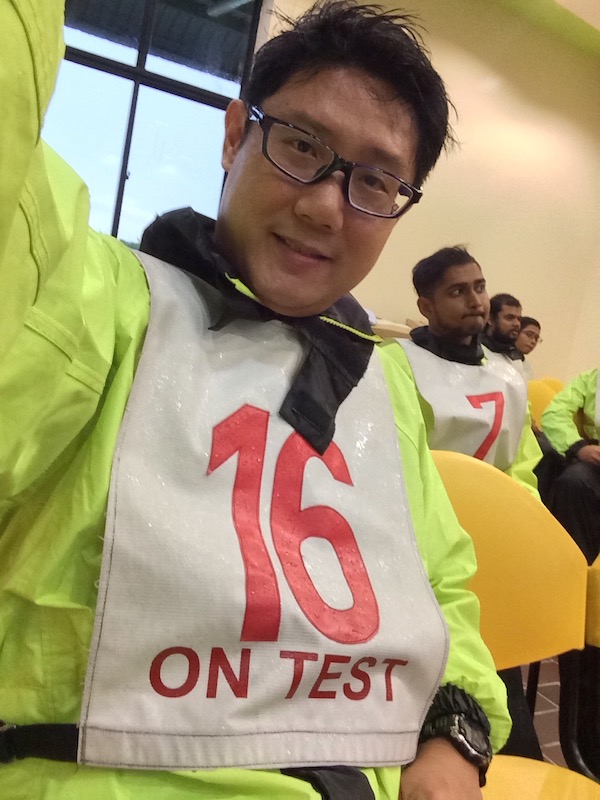 Thankfully, the warm up practice didn't turn out too bad for me, although I did witness some practice bikes falling off the narrow plank and the bumpy course – possibly due to the wet weather. I was keeping my fingers crossed that it won't happen to me – especially during the test proper.
Anyway, when I came to the actual test, it felt very much like practice to me. And before I even realised it, I've completed the route and the test is over. We then had to wait for everyone to finish their turn and for the examiners to tabulate the results.
11:15am. We all gathered into the classroom and waited for our results. Then, followed by the familiar drill of the instructors calling out the number tags of those who didn't make it, and these candidates were ushered into the next room for a debrief of their test performance. The ones remained in the room are deemed to have passed the test.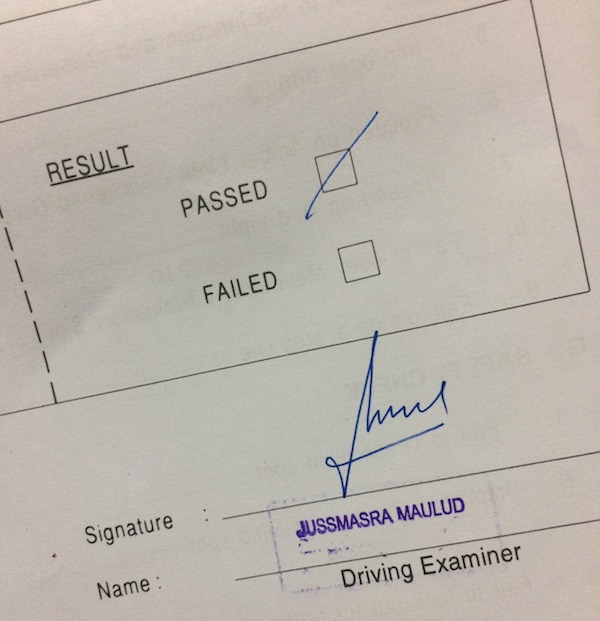 Yup! I was amongst those who remained in the room…