It's time to say goodbye….
You've been with me for a year, and we sure have traveled serious distances together. I've brought you to multiple Malaysia trips. We've even went on a tour to Thailand, Myanmar, Laos and Cambodia. We went through thick and thin together – through good weather, and some really bad ones; on good roads, and some horrible ones. I will always cherish the times we spent on these trips.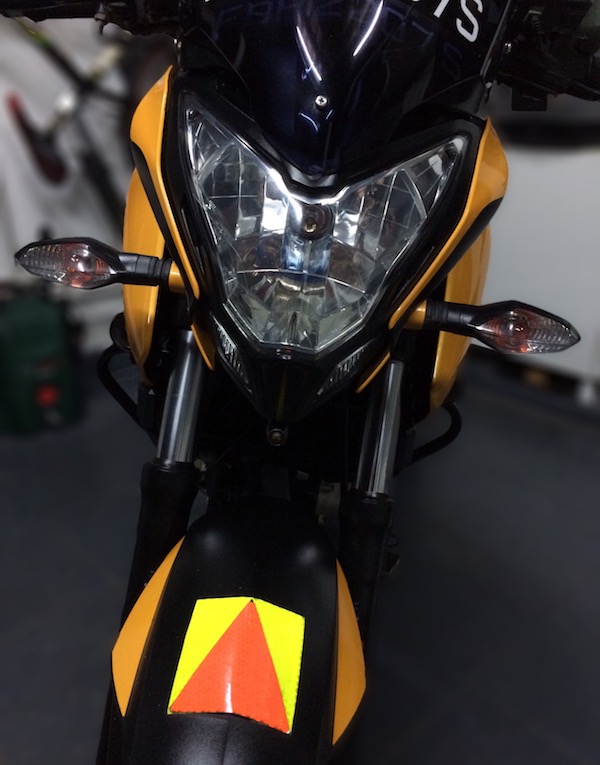 But now, it's time for me to bid you goodbye….
…
..
.
… to my reflective P-plate!
Yeah! sgBikerBoy is now graduated and officially an "experienced rider". Hahah!
You see, here in Singapore, after completing the initial motorcycle riding course and obtaining a riding license, we'd qualify for a Class 2B (below 200cc) license. We then have to display the orange-yellow reflective sticker on the bike for at least a year – just to warn other road users that I'm a "new rider". So completing this one year means I'm now legally allowed to remove that "newbie badge" from my motorcycle.
Quite frankly, I've grown pretty fond of that reflective badge… But oh well…