08 Aug 2016, Monday. I didn't want to wake up this morning. No, it wasn't because of the "end of holiday" syndrome, but my entire body was aching. For the first time in a very long while (and the first time on this trip), I lay in bed until 9am. The hotel's breakfast was from 7am to 10am. So I knew I was gonna miss breakfast if I didn't pull myself out of bed. So reluctantly, I dragged myself out of bed, washed up, got changed, and headed downstairs to fill my stomach.
While at breakfast, a mild, throbbing headache started developing. "Oh, oh. Not good." I said to myself. I recognised the signs. I think I'm falling ill soon. Being only 240km away from home, it wasn't difficult to decide my destination for today.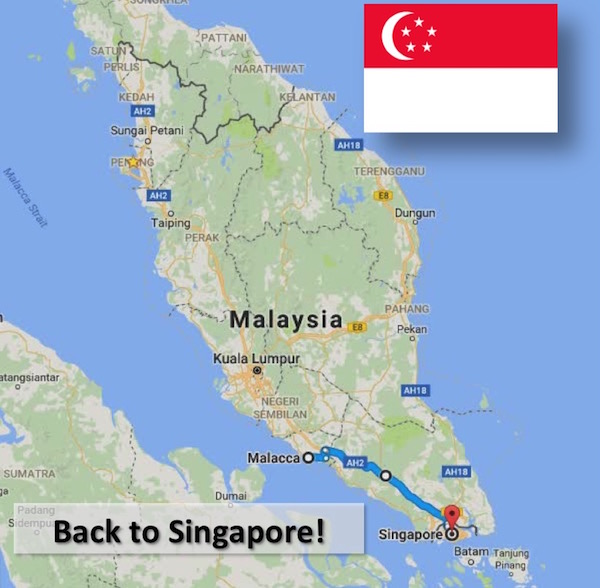 But before heading out of Malacca, I stopped by a local Kawasaki Service Stop to get my engine oil changed. Well, I *could* have made my way back home without the oil change, but the gearshifts were beginning to feel rough, and as I was carrying the oil with me (what's leftover from the previous oil change), I wanted to lighten my load. I supplied my own engine oil and oil filter. RM10 for the labour.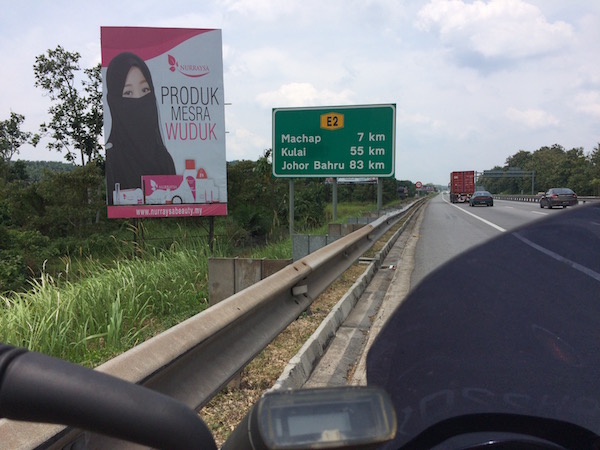 And after some 2.5 hours of riding, I reached the Johor Bahru (Malaysia) – Woodlands (Singapore) border. No pics, and I won't bother describing the process. It's very neat, very organised, and easy-peasy with zero border corruption. And since Singapore is so small, it took just a mere 25 mins from the border to reach home.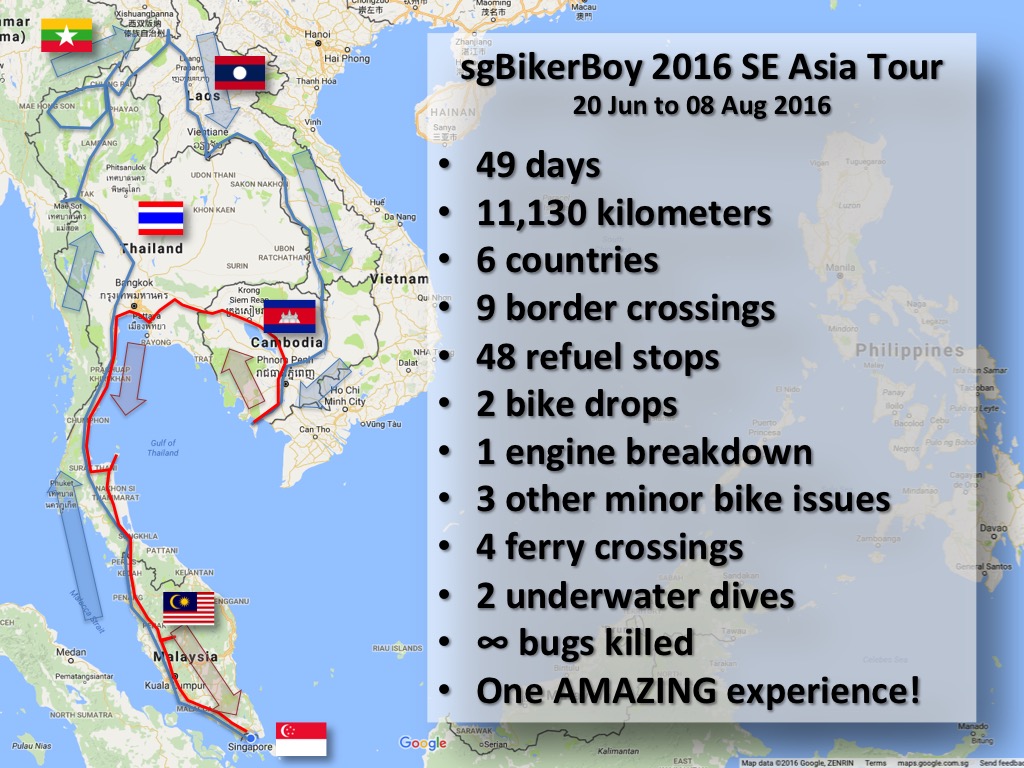 I got home just in time for National Day (09 Aug) – Singapore's independence day. It means alot to me as I've never missed a National Day in Singapore, and I certainly didn't want to spend this National Day in another country.
49 days, 11,000kms, 6 countries and 1 AMAZING experience!
The sgBikerBoy 2016 SE Asia Tour. Welcome home.