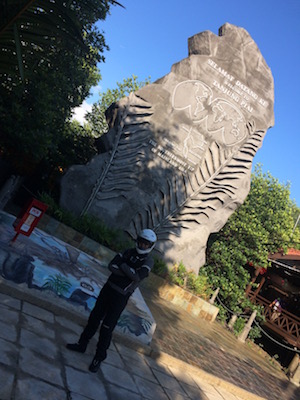 Yeah! Yet another weekend ride trip! Tanjung Piai – the "southernmost tip of Mainland Asia". I was expecting the ride to take about 2 hours (1:40mins when I last "researched" it on Waze), but it took merely just over an hour from the Checkpoint to Tanjung Piai National Park. This time, I was in a group of 3 bikes. None of us have ever been there, and so this is an adventure of all 3 of us.
The route was rural scenic – passing small towns and plantations. Fresh air greeted our faces as we made our way through some of the easy twisties. Technically, I'll rate this a 3.5 / 10 on a difficulty scale. Minor winding roads but nothing overly challenging. Just stay out of the way of those large trucks.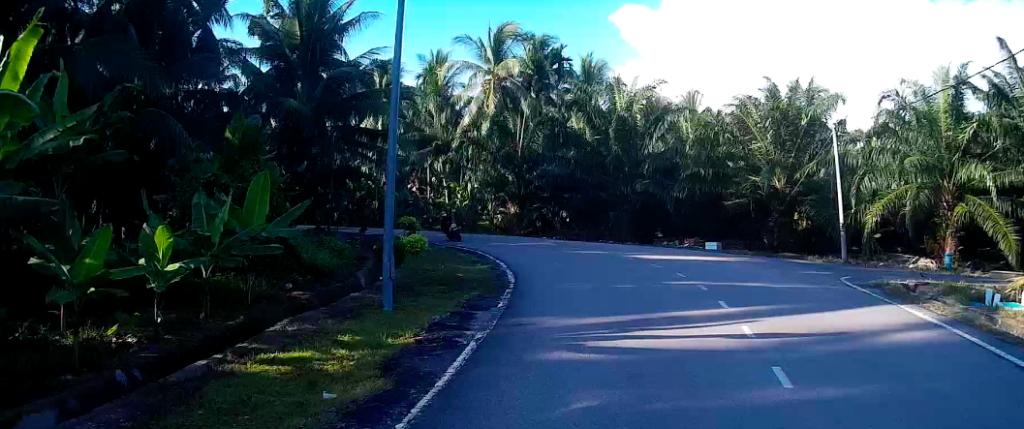 One of the easy twisty roads.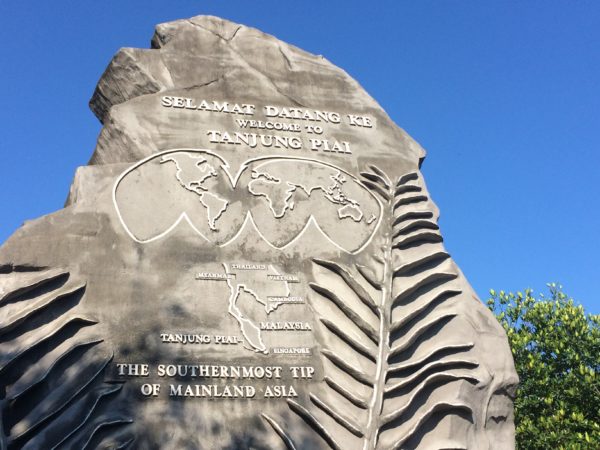 The southernmost tip of Mainland Asia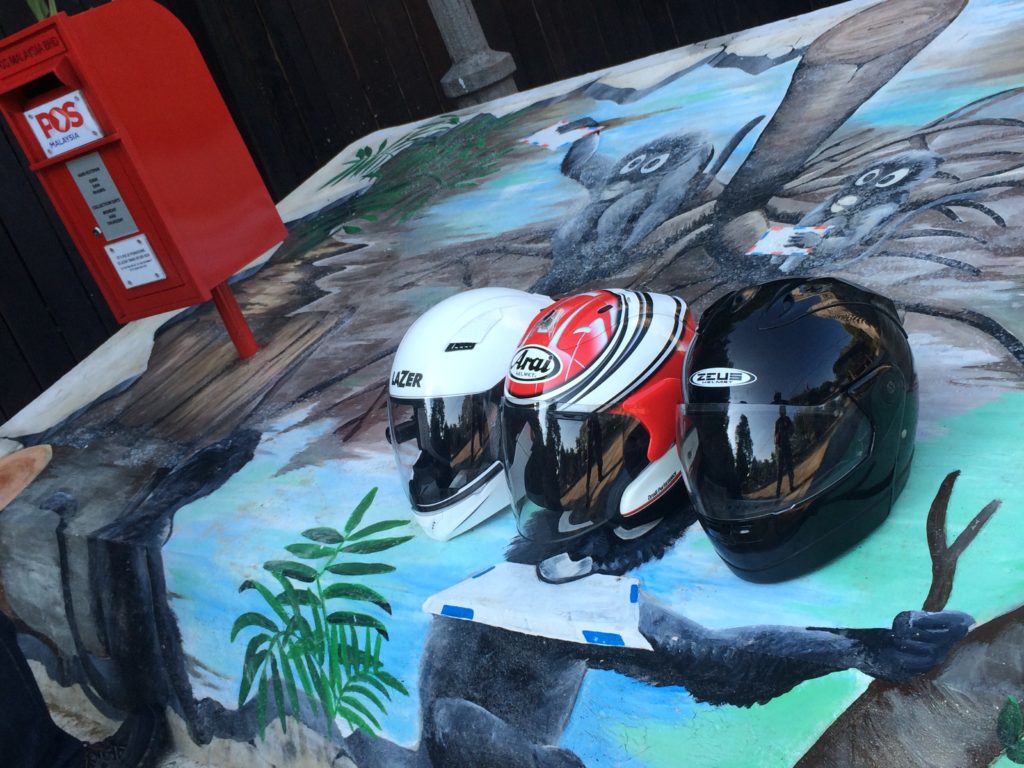 Because we didn't want to pay RM20 for the entrance fee, this is about the next most interesting thing after the stone monument.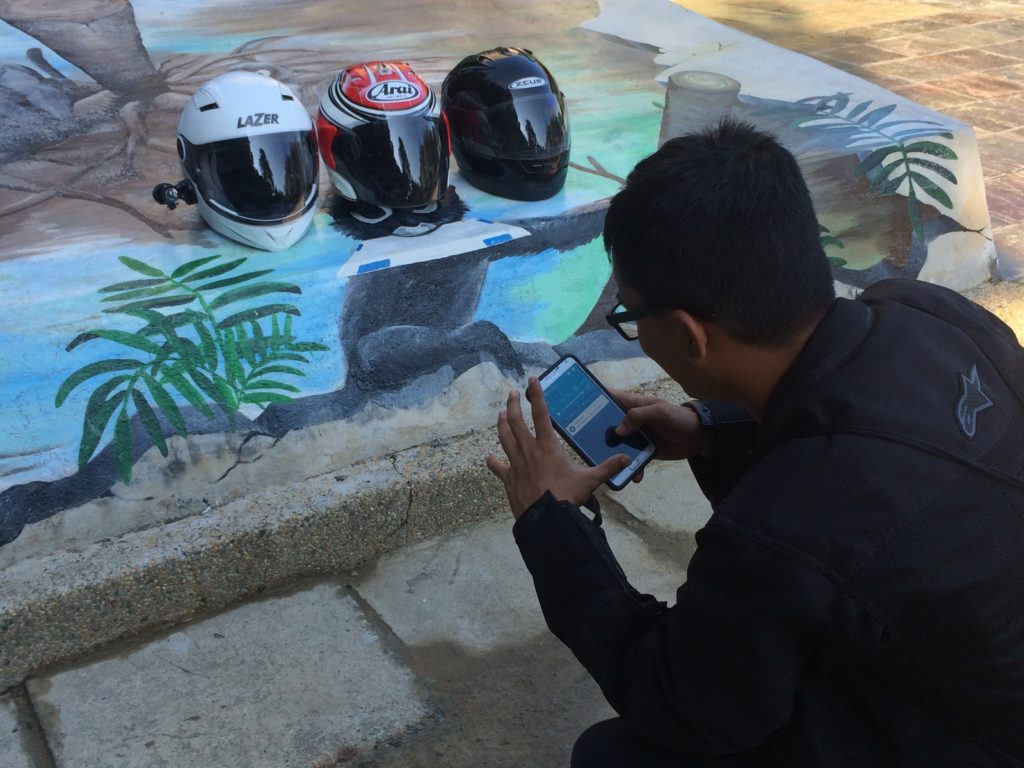 We couldn't find live monkeys to pose for us – so we had to settle for this one… At least it had a discerning taste, and chose the Arai. And in case you read it wrong, I was referring to the painting, not the one fiddling with the phone.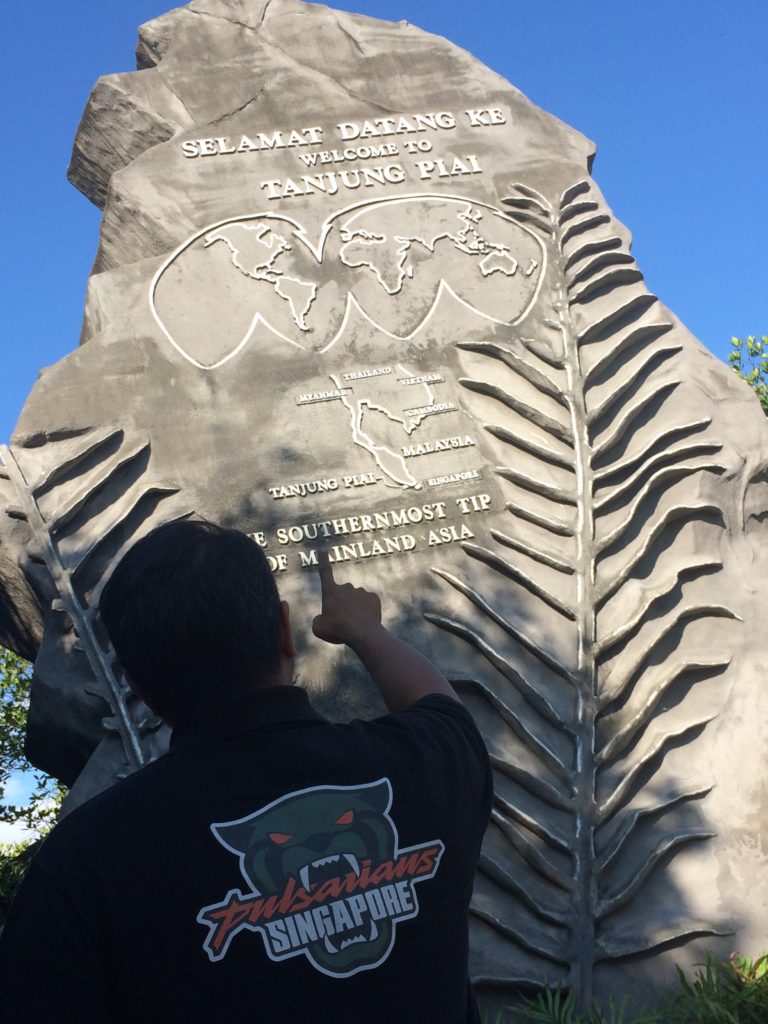 The Pulsarians Singapore conquers Tanjung Piai (again).