Most affected owners *should* know by now that Honda had a massive recall on multiple motorcycle models due to a potential failure in the starter relay switch. A failure could lead to a fire or even the bike suddenly stalling – which is a potential accident risk. The potentially faulty starter relay switch seem to affect multiple Honda motorcycle models manufactured in 2014 and 2015. My CB400X is a 2014 model. *GASP!*
Being the 3rd owner of the vehicle and only recently acquiring it, I have no idea if my bike's starter relay is affected, or if it had been swapped out. And since this is a SAFETY issue and a possible FIRE HAZARD, I decided to be prudent about it and do some investigation myself.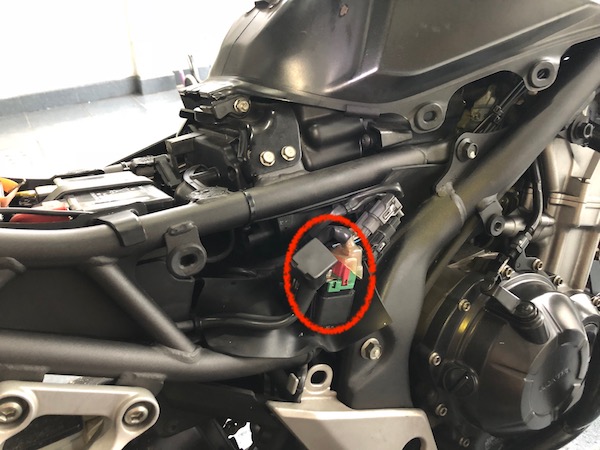 The starter relay switch is located on the RHS of the motorcyle – just underneath the plastic side panel. Once I got access to the starter relay, I whipped out my multimeter to check if the cables are live. YES! 12VDC! WARNING!! LIVE! EVEN WITH THE IGNITION SWITCHED OFF! For safety reasons, I disconnected the negative terminal of the battery before proceeding to remove the terminals on the starter relay.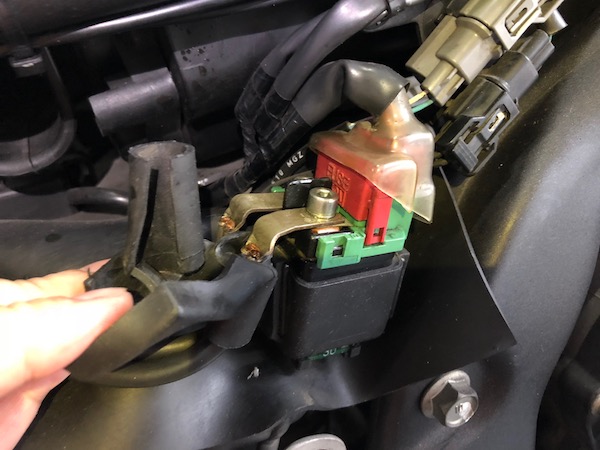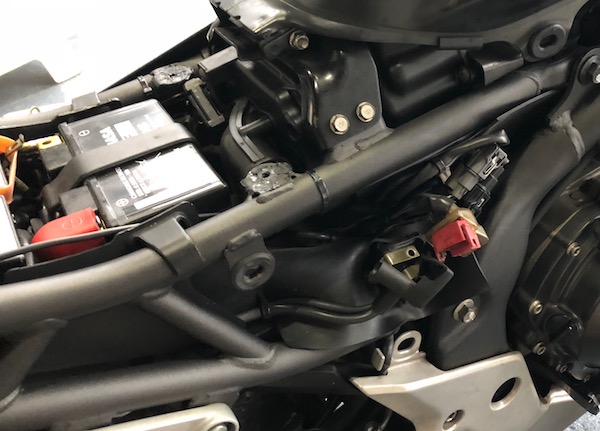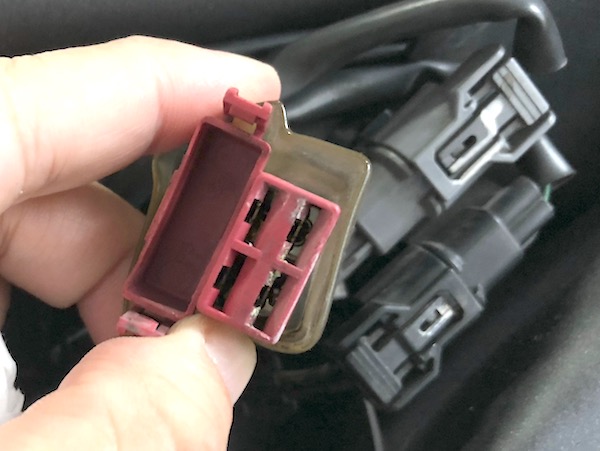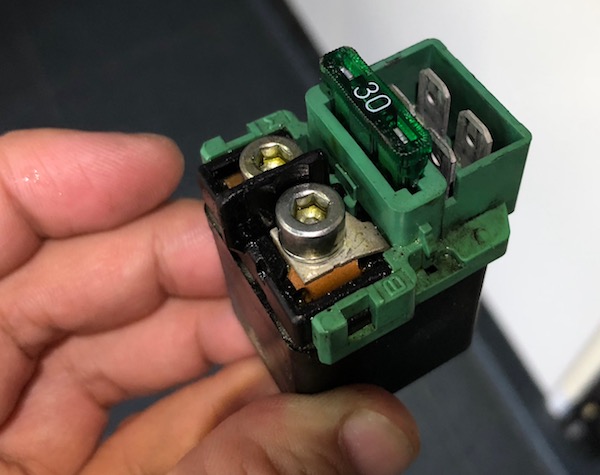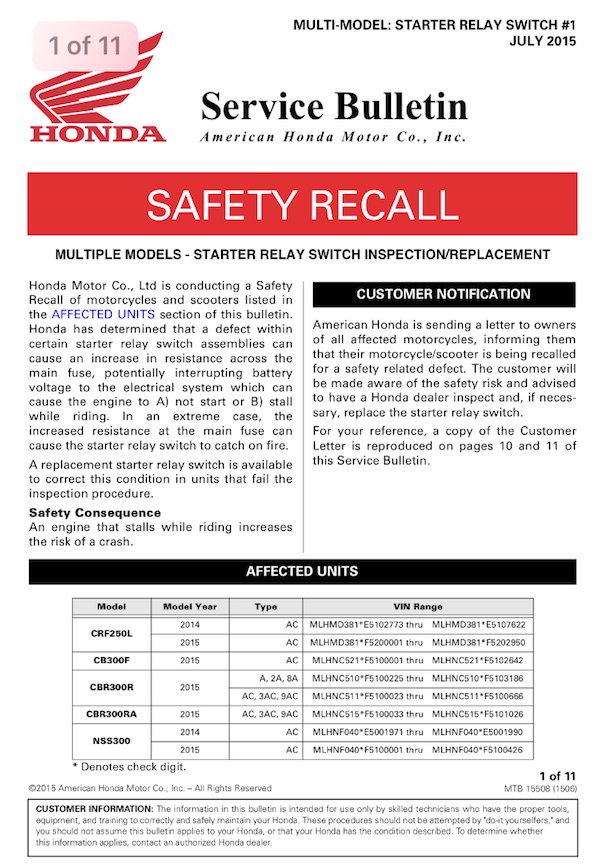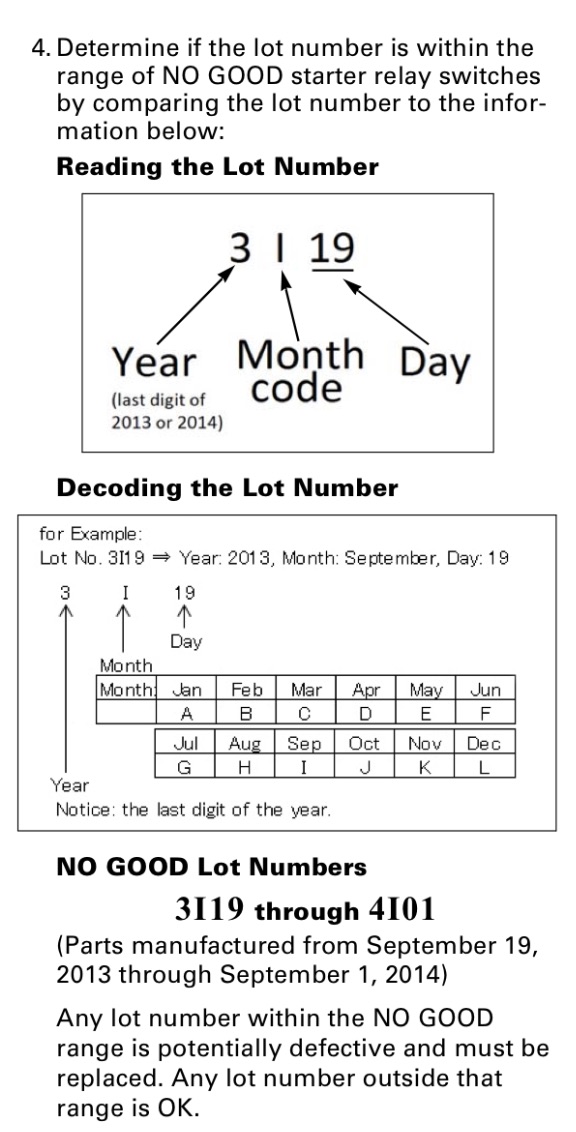 The faulty starter relay switches that were affected in this recall were manufactured from 19-Sep-13 through 01-Sep-14. Any relays manufactured outside this range should be good. And the one on my bike was manufactured in…..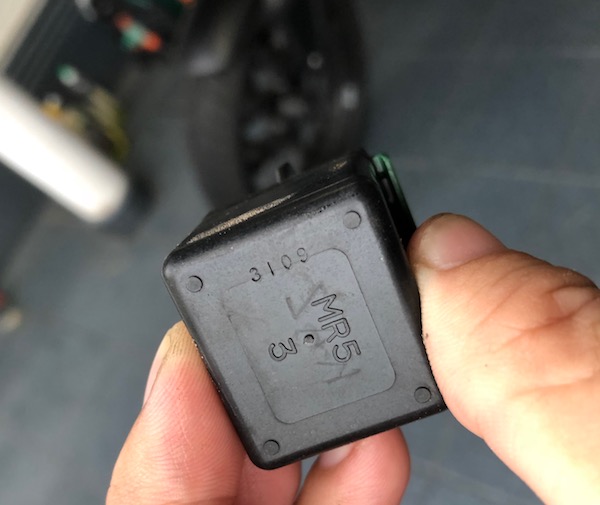 09-Sep-13!! Manufactured merely TEN DAYS before the affected batch of relays!
Okay, back into the bike it goes. At least now I have the peace of mind that my starter relay isn't at risk of catching fire or sudden failure due to this known issue!
---
UPDATE: Strangely, while Boon Siew – the official distributor of Honda motorcycles here in Singapore – has a recall on the CB400(X?) motorcycles, it was for a rear stop switch coupler corrosion issue which would lead to a brake light failure. Nothing on this globally-known starter relay switch issue.
Boon Siew's recall notice can be found here: https://www.boonsiewhonda.com.sg/service-centre/recall-a-campaign/item/8-cb400-recall