The Pulsar 200NS comes with an adjustable nitrox-charged monoshock rear suspension. Although the damping is not adjustable, the spring preload is.
At my recent tour to Betong, and because I was riding with a group, I realised that when it came to corners, I seem to hesitate quite a bit more than the other bikes. It could be a case of chicken, or that my Pulsar was the most underpowered bike. But when I was discussing this issue with a fellow biker, he suggested that it could be due to the suspension setup of my motorcycle.
The Pulsar 200NS rear gas-charged mono suspension comes with NINE (9) levels of adjustment settings, with 1 being the softest and 9 being the hardest spring preload. The factory default setting is a very soft level 2. While this may be suitable for most "average sized" solo riders, heavier riders (like me) or riders with pillion and / or luggage should increase the preload for better damping.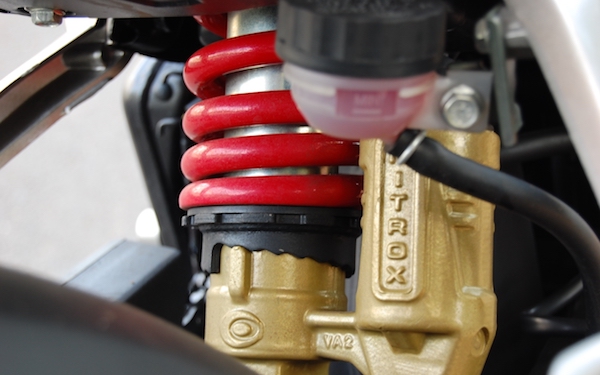 I tried borrowing various suspension wrenches from various people, but unfortunately non of them fit the 200NS. So eventually, I headed down to Universal Motors to let the experts there sort it out for me. Apart from locating the tool, it took Ah Tek – the lead mechanic at Universal Motors – literally a mere 5 seconds to make the adjustments. I wanted the preload settings to be somewhere in the middle, and Ah Tek turned it to level 5 of 9 – exactly in the middle.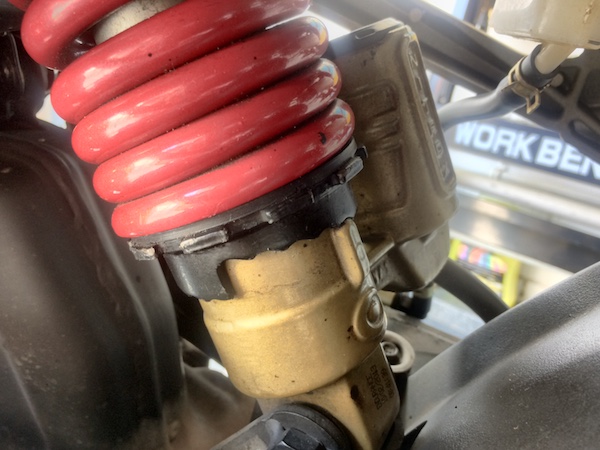 Oh what a difference it makes!!!
The ride feels soooo much firmer and the bike feels very much more planted, especially when taking corners. But does it now become a harsher ride? No – not really. Yes, admittedly I can now "feel" the road a lot more than the previous softer setting, but going over humps now make a BIG difference! I no longer feel a "series of bounces" after riding through the humps. It now feels like a near perfect damp, with the whole bike ready to take on the road immediately after clearing the hump. I LIKE!
Riding over small potholes also feel "better damped" and "firmer" compared to the softer (default) setting which felt somewhat "springy" and "spongy". Although I've not had the chance to go over larger potholes (yet), I'm confident that the firmer setting will take it on without issues.
So, if you're like me – heavy and sometimes carry too much luggage on the rear of the Pulsar, go ahead and try setting the rear suspension a tad bit firmer. You might actually be pleasantly surprised with the difference it makes! Well, at least I was!