3 crazy guys with 3 motorcycles of 3 license classes decided to do a wet Sunday morning ride. My Pulsar 200NS was joined by a Honda CB400X and a Yamaha XJ6 Diversion and we rendezvous 7am at B-Point, Johor Bahru for a quick roti and teh (tea) breakfast before we made our way towards the Kota Tinggi waterfall resort.
Our goal wasn't the destination. It was the ride. And despite waking up to a raining sky before the sun was out, the only person who backed out was a planned pillion.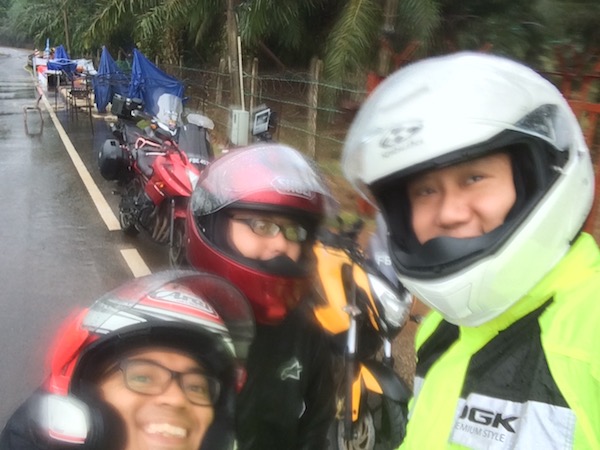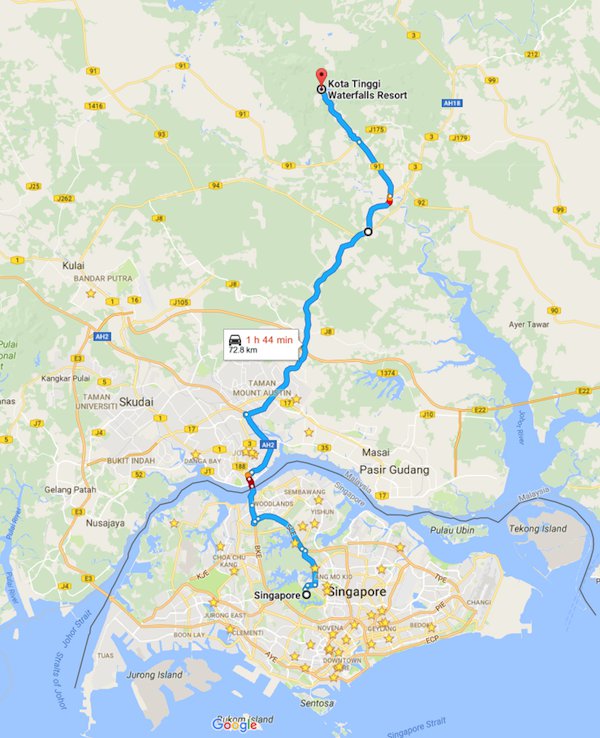 The final couple of km's towards the Kota Tinggi Waterfall Resort was a nice stretch of twists and turns on tarmac. Unfortunately, ALL of us felt the effects of the reduced road grip on the wet and slippery asphalt, and we decided to take it easier on the corners. Nope – no bike drops. Thankfully.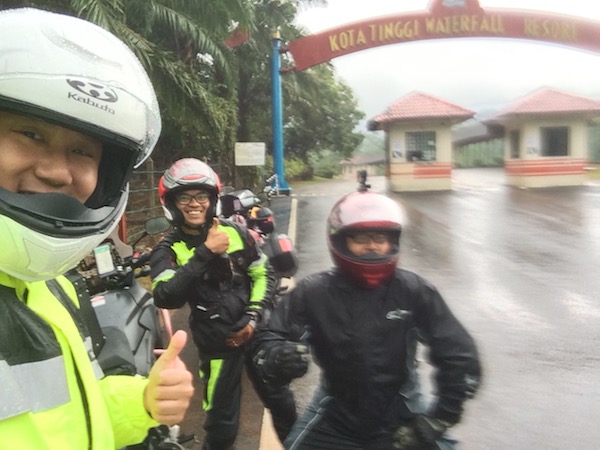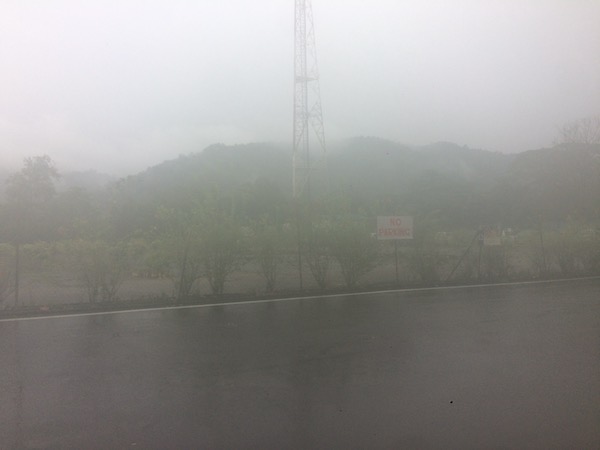 It was still raining when we took those pics, and unfortunately, the iPhone 5s lens was covered in raindrops. Nevertheless, it was a great ride, and we've definitely got to do this again in better weather some day!