I'm going on a motorcycle tour (again)! Not gonna do anything too crazy like the last tour. This time, I plan to just circle Peninsular Malaysia. You see, I'm heading up to KL tomorrow to attend an ex-classmate's wedding dinner. Again, it's one of those "since I'm already here, why don't I just head to…." kind of idea. Don't plan to be away for too long – probably just for a couple of days. But then again…. who knows? =P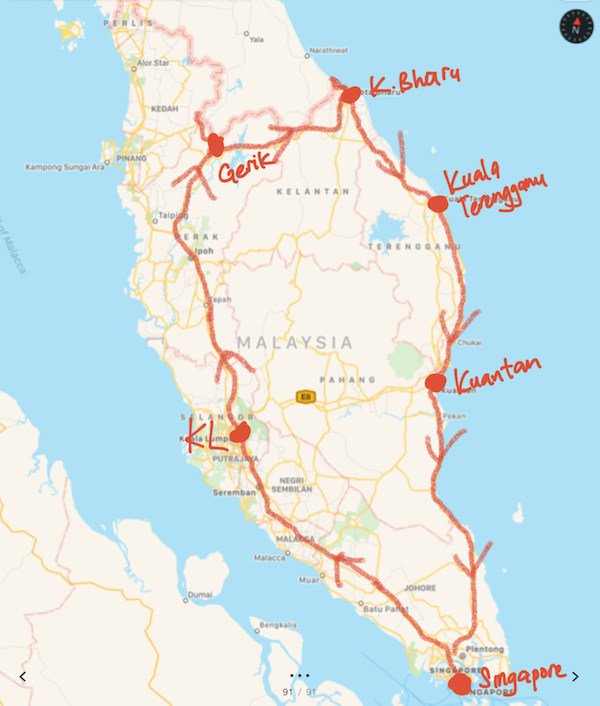 Quite honestly, I've only come up with this ride idea just a couple of minutes ago. I do know I'd be heading to KL for the wedding dinner, but I previously didn't quite plan for a tour. So the rough route is as follows:
Singapore – Kuala Lumpur – Gerik – Kota Bharu – Kuala Terengganu – Kuantan – Singapore.
There were 2 places I've always wanted to visit – the Gerik Highway, and the eastern coastal roads of Peninsular Malaysia. Thus far, I've almost always traveled along the NSHW. So, this is gonna be a new experience for me.
Wish me luck!