Arghh! I couldn't start my motorcycle again this morning! The last time I fired up my Pulsar 200NS was Tuesday – that's only 5 days ago. Granted, I haven't been riding much. But still, it was ONLY FIVE DAYS!
Since the last battery death and replacement, I've double checked all my additional electrical components, and am ABSOLUTE CERTAIN that, apart from the IU, none of the other additional electrical circuits are powered up when the bike is turned off. I've even went so far to remove my remote controlled alarm – which I suspected could be the cause of the battery drain.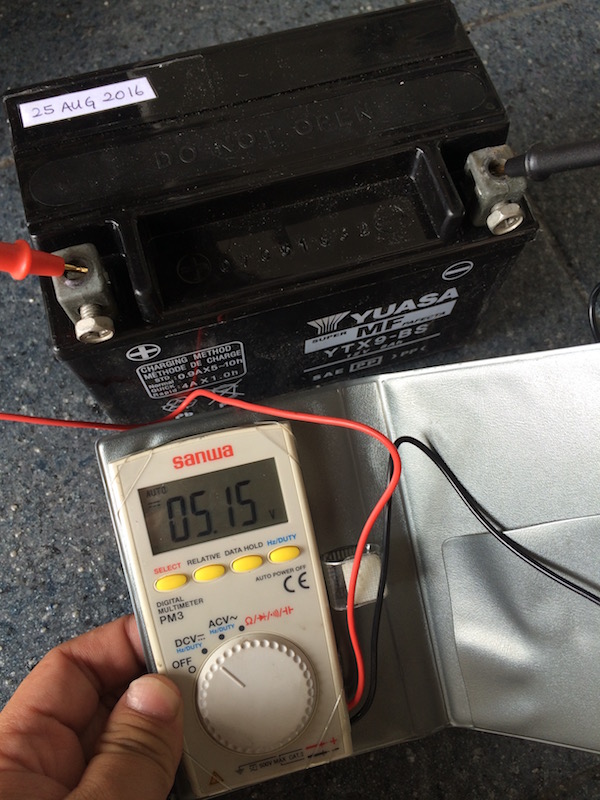 So lo and behold, after 5 days of sitting idle, the Pulsar 200NS battery was completely drained. Again.
This time, determined to isolate the source of the battery drain, I switched the IU power wiring to receive power only when the bike is fired up. I'll have to monitor it for the next round of sitting idle over a few days to see if the battery will hold. I didn't measure the current draw of the IU, but after the switch, the bike is now consuming something like 0.2mA (that's 200μA) when turned off – probably to power the internal clock. As an additional precaution, I also reseated the CDI's electrical connection – just in case some loose connection there is inadvertently causing the power drain.
I'm praying it now resolves the battery drain issue. Otherwise, there could be something a lot more major. And I'm afraid to even think about it. =(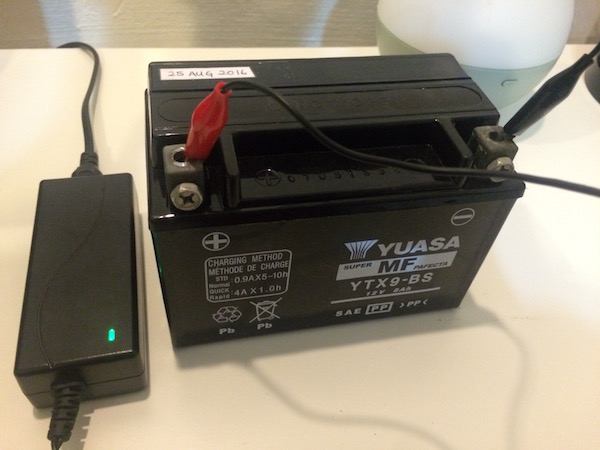 Meanwhile, I'll juice up the Yuasa and see if it holds.