04 Aug 2016, Thursday. After a good night's rest, I felt much better in the morning, and figured that I should be well enough to ride again. I took the anti-clockwise southern route from the pier to Chaweng Beach when I arrived, and figured that I'd like to see the rest of Samui on the northern side and continued anti-clockwise direction on the ring road to head back to the pier.
The 3 Singaporeans I met 2 days ago also took the Raja Ferry to Samui. But they intended to leave Samui on the SeaTran instead. Raja Ferry and SeaTran are the 2 main ferry operators between Don Sak / Surat Thani and Koh Samui. I too thought it'll be nice to try the other ferry operator back.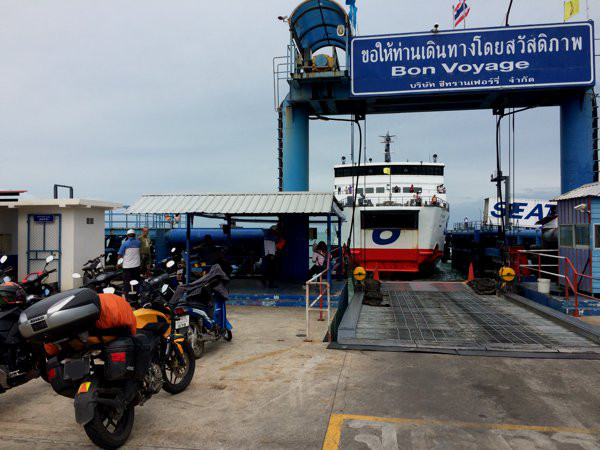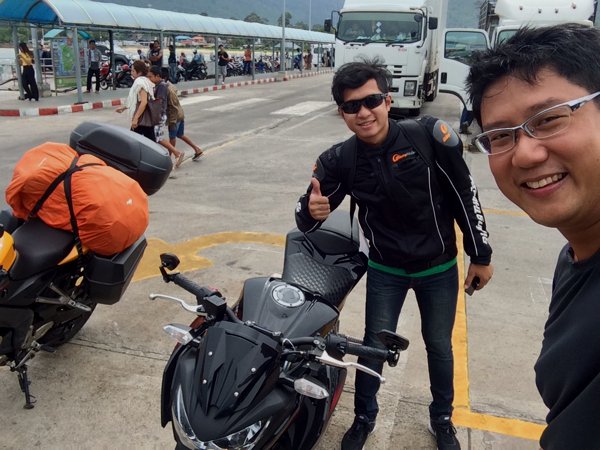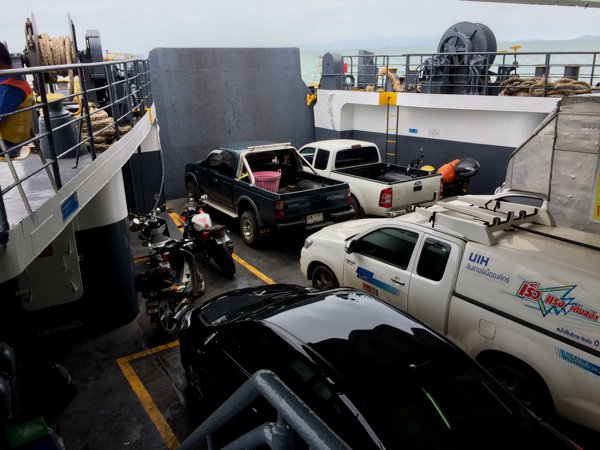 Comparing Raja Ferry and SeaTran, SeaTran's ferry was so much newer. The air-conditioned cabin is also much cleaner and seats are more comfortable on SeaTran. The only advantage Raja has are reclining seats – the ones on SeaTran are fixed. But for both at the same price – 220 baht per journey for 1 motorcycle + 1 rider (pillion pays separately), I'd choose to go with SeaTran if I ever had to head to Samui or Phangan again.
I reached Don Sak at 1130h and made my way down south towards Hat Yai.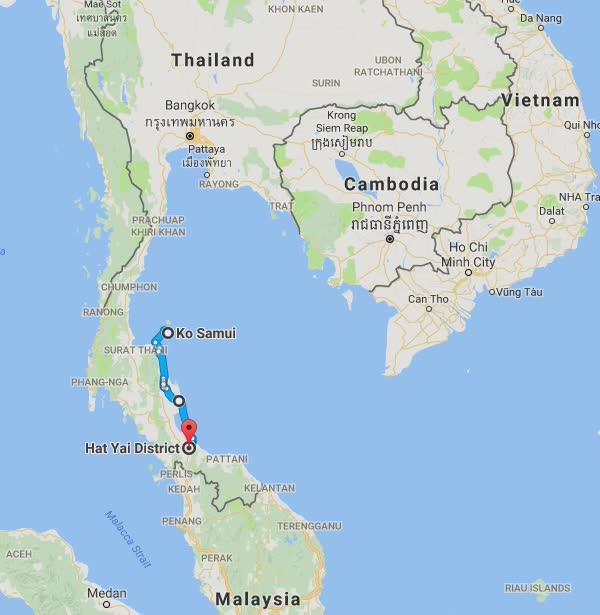 Got a room for 1 night in Hat Yai. No prizes for guessing where I'd be heading tomorrow. =)