1 Aug 2016, Monday. After the slow progress yesterday, I was thinking if I should even head to Hua Hin. Perhaps I should push my way down south a little bit more today. I went back to McDonald's for breakfast at 0530h (they are opened 24hrs) and left Samut Sakhon at 0730h.
But wait, it's been more than 500km since my last chain lube, and I've already finished my bottle of Motul C2 chain lube. I stopped by a Big C hypermart along the highway and went in searching for some lube (and a perfect excuse to get some airconditioning too). They didn't have a chain-specific lube, and I eventually ended up getting the Sonax MoS2 Oil multi-purpose lube.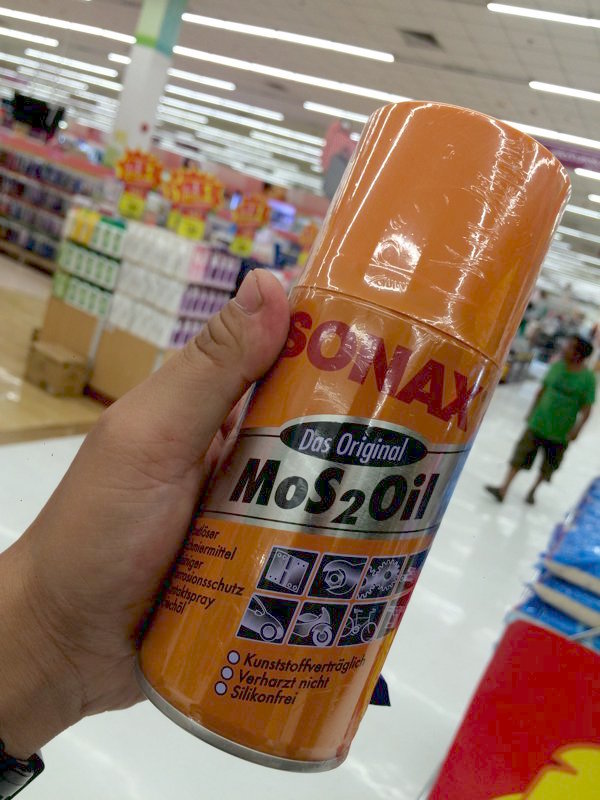 After some 20km or so, the arterial road merged with the main road and motorcycles are now allowed onto the main road. Whoopie!
Nice, long, and straight stretches of roads now see me doing proper highway speeds. I'm moving! I'm finally moving! And so, I eventually ended up doing this…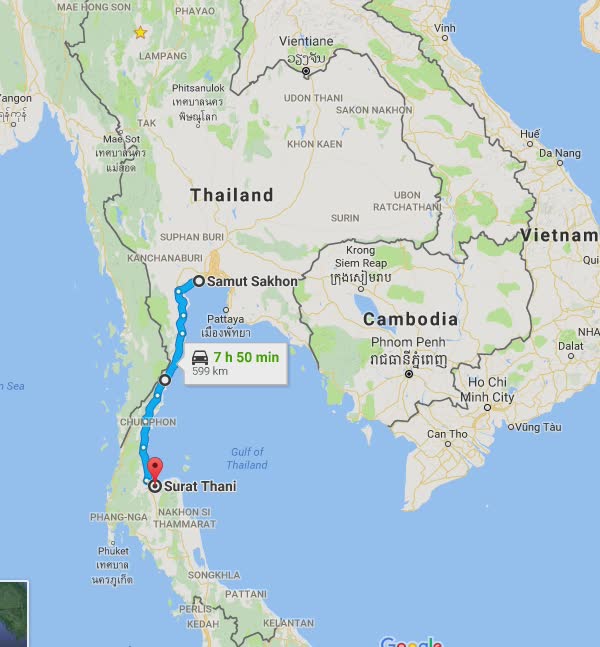 And when I reached Surat Thani, it was almost 5pm. So not much sightseeing today. Secured a room, got a shower and fired up Trip Advisor app on my iPhone. The only 2 things that got my attention was the Surat Thani City Pillar Shrine and the night market.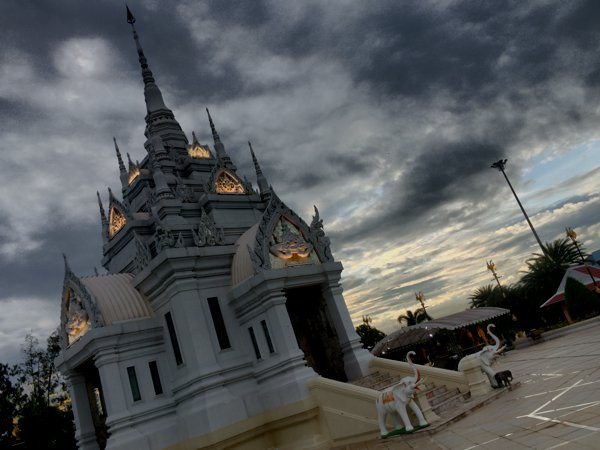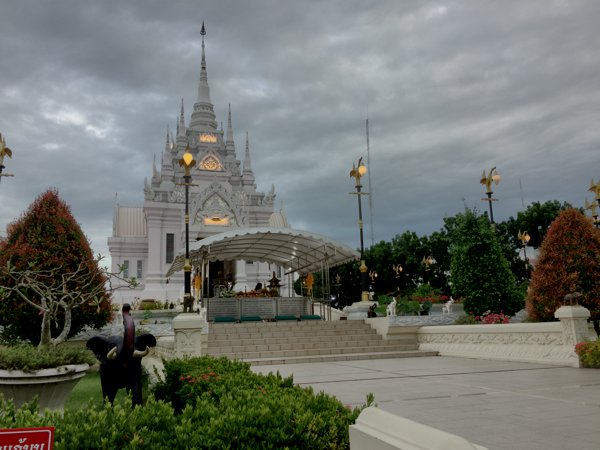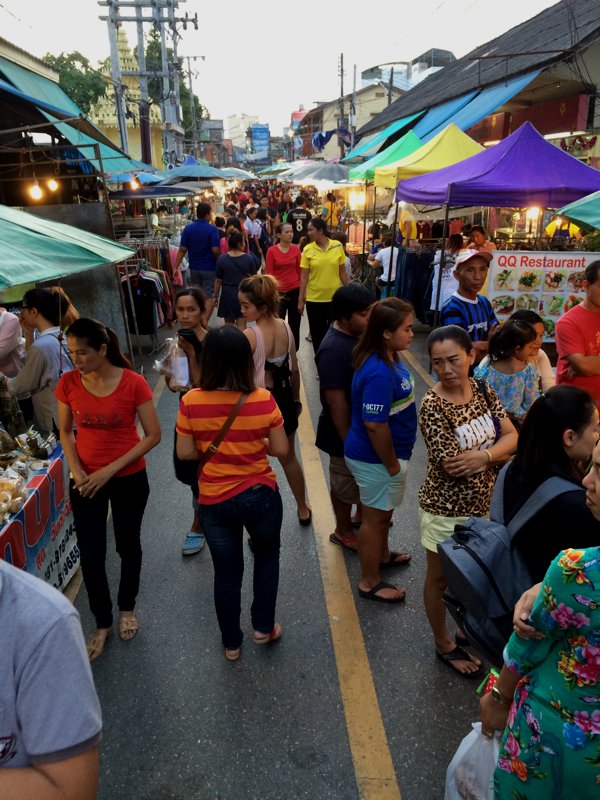 Ouch! Butt hurts. Need rest… ouch.
Oh, and those 2 bears? They're the hotel props. And I can so see myself slumping into a cushioned sofa in that slouching position. Ahhh…